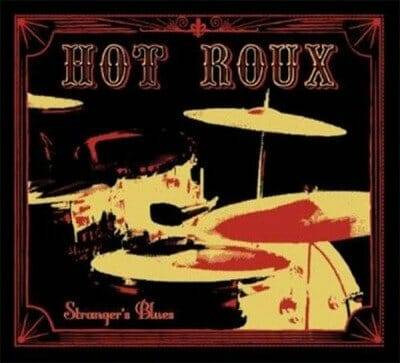 Hot Roux
Stranger's Blues
Hi Hat Records
Hot Roux is a California based, Louisiana styled, swamp rock trio. Band leader and drummer Jerry McWorter was strongly inspired by the music of Levon Helm. Hot Roux has made a name for themselves as a solid rhythm section and has backed many artists including James Harman, Lynwood Slim, and Albert Lee.
The trio includes McWorter, vocals and drums; Brent Harding, bass and backing vocals; and several guitarists. The label, Hi Hat, is owned by McWorter and his wife Jan. The album is recorded and engineered by Jerry and Ryan McWorter. All of the songs were written by the band.
The album opens with "Broken Again" with Ed Berghoff on guitar. Berghoff sits in again on "Can't Get You off My Mind" with additional guitarist Pat McClure.
On "Woman Where You Been" with Jacob Huffman on harp; on the shuffle "Big Mama's"; on "Tick Tock" with Bill Flores on sax, and again on "Anna Lee" the guitar chores are nicely handled by Tommy Harkenrider.
My favorites however are the four tracks with guitarist Frank "Paris Slim" Goldwasser who has played with Jimmy McCracklin; Lowell Fulson; Percy Mayfield, and Charlie Musselwhite. Currently Goldwasser also plays with the Mannish Boys. In 2003 Goldwasser released his own "Bluju" on the Delta Groove label. Goldwasser opens the title track "Stranger's Blues" with just the right amount of reverb and he takes several really nice solos. McWorter sounds as if he's singing through a harp amp. "Seven Lonely Nights" includes the lyric "working on number eight". Harding's bass sets the beat on "Red Pepper Baby". The album closes with an alternate take on "Another Seven Lonely Nights". Goldwasser's guitar lines are always fine.
McWorter's vocals are infectious throughout the recording. He possesses that nasal tenor voice that enables him to be both blues and country at the same time.
This is a thoroughly enjoyable recording.
Richard Ludmerer