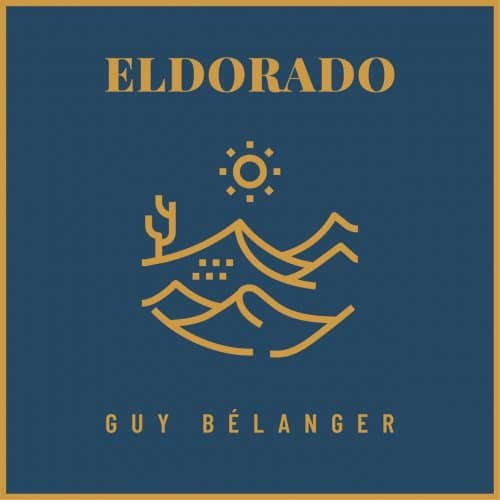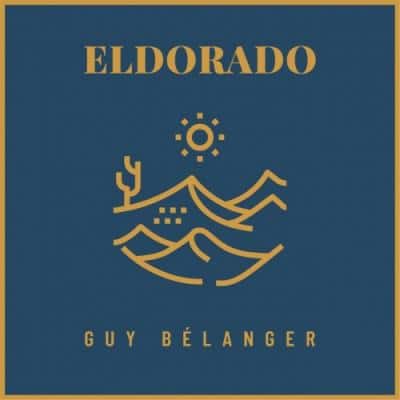 Guy Belanger
Eldorado
Bros
From the North comes the most sought-after harmonica player in Quebec, releasing his sixth and perhaps best album. Guy Belanger brings a mix of originals, both vocal and instrumental, as well as inspired takes on covers. Following the opening "Carving the Wind" he makes Van Morrison's "Bright Side of the Road" even brighter and bouncier than the original. Later he interprets Prince's "Sign O' The Times" in Delta blues style. Throughout, Belanger plays harp, sings, plays piano on one tune while backed by a guitar/bass/drum unit augmented by several guests on select tracks.
Belanger has a career that's spanned more than four decades and while this is essentially a blues album, Belanger is sought after in the big name entertainment field too, having played for Celine Dion, Cirque du Soleil, and Bob Walsh, He is a two-time Maple Blues Award winner and since 2003 has won 14 Lys Blues awards. He has one of the most melodious harmonica styles of any on the instrument. The album's title is his "Quest" to keep forging forward.
Belanger provides liner notes in both French and English, providing the background and/or inspiration for each tune. The opener is simply about the  joy of sculpting the wind as a harmonica player does. "When Will I Know" is a vocal ballad where Alec McEicheran and Ed Bros assist in the songwriting as they do on many. It features a superb solo from Belanger and nice guitar work from Robert MacDonald who also assist in songwriting, including the funky instrumental "Wicked." "Hummin'" is a folk blues tribute to the icons of the music like Muddy, Junior, John Lee, and others.
"Ganga" is not a Jamaican reference but rather owes to one of the Grand Masters of Indian Music, L. Subramaniam. Its meandering quality if fitting as it's a tribute to the goddess of the Ganga River. Joining on percussion, as he does on two other tracks, is Paul Picard who has been on Celine Dion's team for more than 35 years. Helping on the interpretation of the Prince tune, is his friend, the French vocalist and guitarist, Mathis Haug. "Hope and Faith" is in inspirational number dedicated to the children's harmonica choir who joined hm at a blues festival in Paris, overcoming their fears just a mere two weeks after the attack at a concert in November 2015. "Four Little Words" is another contribution from Alec McEicheran and features Bob Stagg  on various keyboards. "Stillwater" is the instrumental closer, simply a free-ranging romp on the harp.
Belanger brings more variety and superior writing than heard on most blues-oriented harmonica albums. His tone and gift for melody alone are worth the listen.