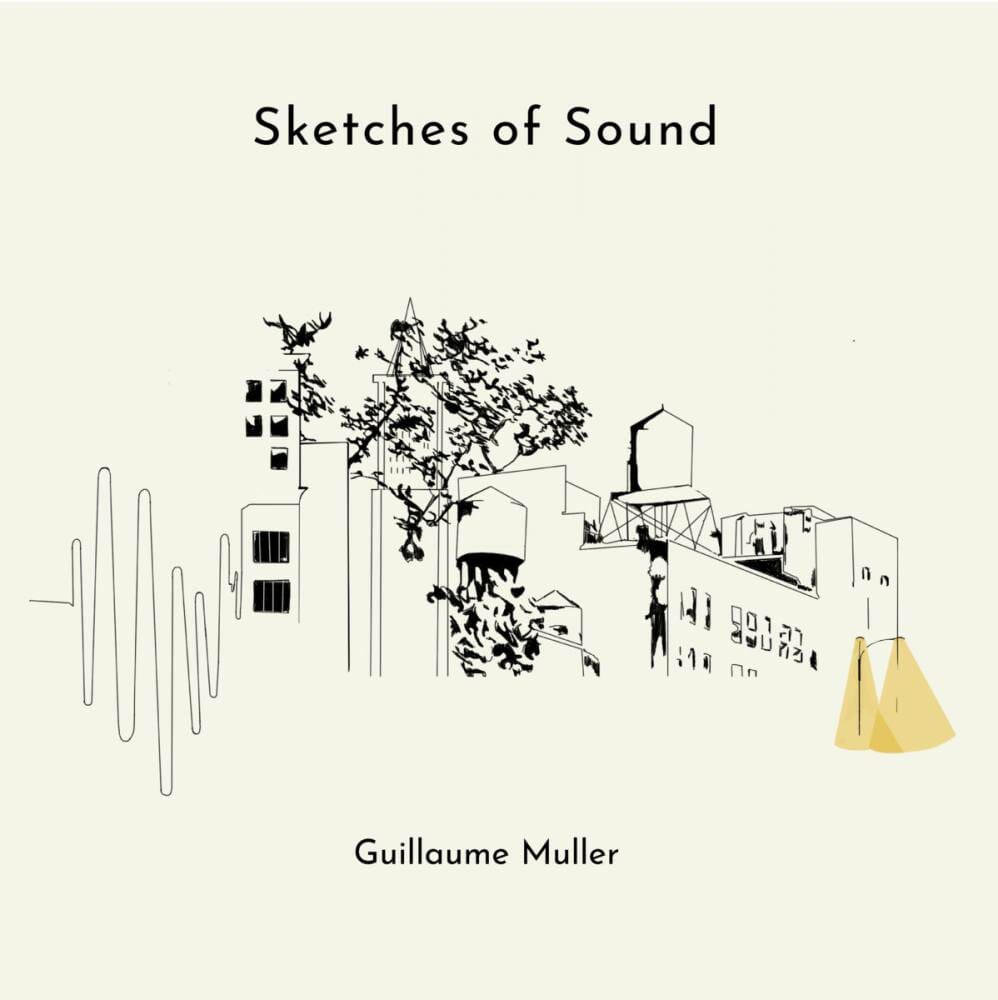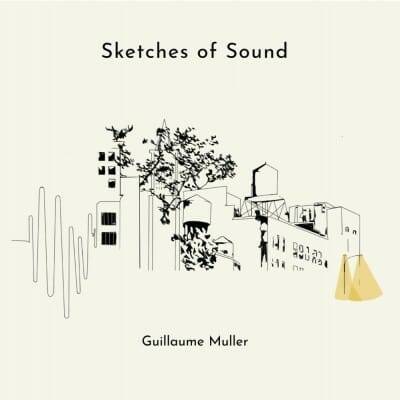 Guillaume Muller
Sketches of Sound
Self-released
Even before listening, one should give a wink to Guillaume Muller for the word play of the album title, playing off one of  Miles Davis' many great records. Guitarist Muller is a relative newcomer to the NYC jazz scene beginning in 2016. This is his debut as a leader and he has a quintet consisting of alto saxophonist Nino Wenger, pianist Jim Funell, upright bassist Gui Duvgnau and drummer Josh Bailey. It's a mix of six originals and one standard. Some are done in a trio format with just guitar, bass and drums while others feature the quintet. Muller is a fluid, lyrical guitarist, likely an emerging star in NYC for both his playing and composing. The tender, somewhat bluesy nature of his playing sets him apart.
Muller was born and raised in Paris and began playing the guitar as a teenager. He moved to Boston in 2012, graduating from the Berklee School of Music in 2015. He's been playing and teaching in NYC since, in addition to earning his Master degree in Jazz Studies form NYU Steinhardt.
Muller begins unaccompanied on "Lullaby for a Capybara," a peaceful jazz waltz that keeps building in intensity as other players join. The important words in that sentence are 'peaceful' which largely describes the tone of the album and 'intensity' which is mostly of the quiet caliber. To be a little more accurate, the album does breathe more intensely as it unfolds. Hearty toned altoist Wenger takes the lead on post -bop "Brains" which has some bossa nova flavor before becoming more straight ahead, beginning with Muller's swinging solo.  "Blue Ballad" begins in the melancholy mode but has some surprising Monk-like passages toward the end. This is one of the nice aspects of Muller's compositions – there are several changes within, and the end of the piece often sounds much different than its inception.
"Flying Bison" is the edgiest, most unpredictable tune (yes, this one has a bit more intensity)  on the disc and features some of the strongest solos while Bailey's drumming is especially impressive as well. "The Loop" has some infectious melodic ensemble sequences  and heated dialogues between Muller and Wenger. The standard "Alone Together" is slowed down beyond its usual tempo and features strong conversations between Muller, bassist Duvgnau  and drummer Bailey between the highlylyrical closing and opening statements from Wenger.  As one might guess from the name, "Stable Table" is based on the harmonic progression of Benny Golson's "Stablemates" but has a new melody and a nice, medium-tempo post bop groove.
Keep your eye on Guillaume Muller. He's going places.