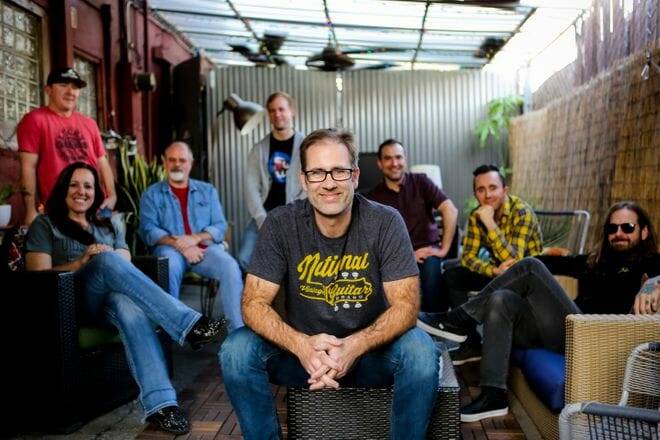 ---
---
---
---
Making a Scene Presents an Interview with Griff Hamlin!
I'll Drink To That" is the first release from Griff Hamlin & The Single Barrel Blues Band, but it's certainly not the beginning of a career that has already spanned nearly 3 decades.
Griff started playing with bassist, Mark Smith, back in 1992 as a quartet. They spent many years honing their chops on the Southern California club circuit, playing often as many as 18-20 shows per month for several years. It was a path that culminated with a 2001 release of a CD of all original music.
When Griff married his wife, Laura, who plays Baritone Sax in The Single Barrel Blues Band, moving to a larger band was the natural progression of things.
Now, having performed both in Southern California and around the country, Griff Hamlin & The Single Barrel Blues Band are releasing their first album of original music. Most of it is brand new, some is re-imagined from that early 2001 release with the addition of the 4 piece horn section.
The band is comprised of LAs finest, and they deliver everything you expect from a professional musician. Plus – we make fantastic drinking buddies.