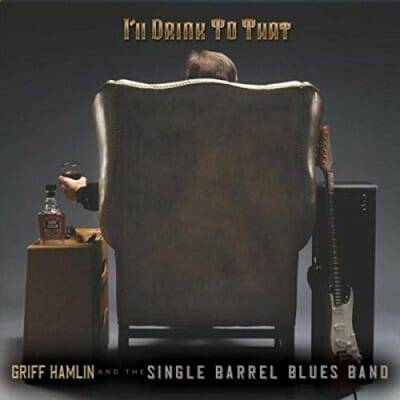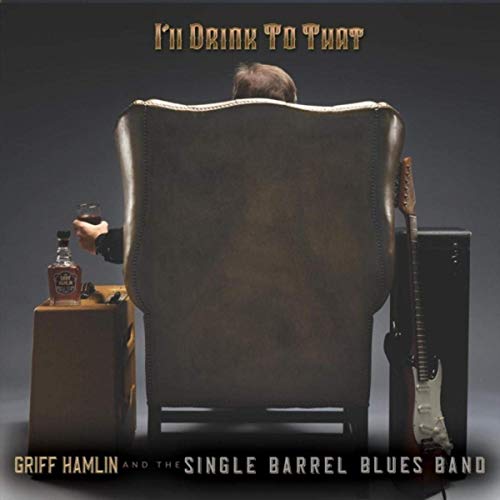 Griff Hamlin and The Single Barrel Blues Band
I'll Drink To That
Independent
Griff Hamlin started taking guitar lessons at the age of nine. As a teenager he was inspired by Stevie Ray Vaughan, Freddie King, Robben Ford, Larry Carlton, and B.B. King. Hamlin started playing professionally in 1992 when he formed a quartet with bassist Mark Smith. They performed all over Southern California. The Griff Hamlin Band released their first self-titled recording in 2002 and received a 2004 Orange County Music Award nomination. The band recorded "Live in Poland-2004" and the set was released as their second album.
Sometime later Hamlin met and married his wife Laura who plays baritone sax. The idea to become an eight piece band with a full horn section soon became a reality. The Single Barrell Blues Band includes Griff Hamlin, guitars and vocals; Smith, bass; Chris Atchley, drums; Ty Bailie, keyboards; and the horn section of Jonathan Bradley, trumpet; Kevin Hicks, trombone; Eric Letta, alto and tenor saxophone; and Laura Hamlin, baritone sax. Unless mentioned otherwise the horn arrangements are from Tim Akers. All the music and lyrics are written by Griff Hamlin.
The recording kicks off with "Almost Level with the Ground" and one can't help but be immediately impressed with Hamlin's guitar and vocal ability. The horn section is one of the best heard as they punctuate the lyrics. Bailie's keyboard work is outstanding and is followed by Hamlin's solo.
"I spent a whole lot of time, a lot of money too… while you're everything to me; I'm the Same To You". Featured are the rhythm section's big beats, Bailie's keys, and a sudden time change that introduces some new dynamics.
"Down And Out" includes a fabulous piano solo, once again followed by a solo from Hamlin. "Someone" sports the emotional lyric "I've been cheated, I've been lied to, I've been knocked down, had my poor heart broke in two, you know it's hard to love someone, when that someone don't love you"; Bailie's B-3 is followed by a jazzy solo from Hamlin, while the horns add the finishing touches.
"Nothing Better" is blues-rock at its finest, but the band isn't limited as other textures are explored to complete the production. "Louisiana Holiday" features a modified New Orleans second line and a horn arrangement from Jon Kubis.
"I could change it but Where Would I Begin" is a slow lament. "Got To End" is another blues rock tune with some wild guitar and the horns. The exciting "Bourbon And A Pistol" that closes the album features the lyric "I got a Bourbon in my left hand, got a pistol in my right" and short chasers from each member of the band. Understandably they make fine drinking buddies too.
The album was recorded and mixed by Celso Estrada at Kingsize Soundlabs in Los Angeles, California; and mastered by Dave Trumfio. Everyone involved is responsible for the pristine sounds heard here. This triumphant debut should establish Hamlin as songwriter, guitarist, vocalist and bandleader.
Richard Ludmerer