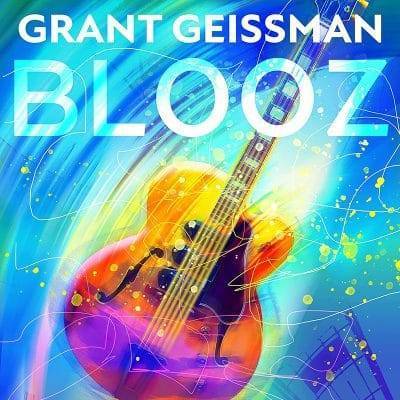 Grant Geissman
Blooz
Futurism/Mesa/Bluemoon
This is not one that we expected given guitarist Grant Geissman's mostly mainstream, film, and television work, including sixteen albums of his own. Geissman first came to prominence with his guitar solo on Chuck Mangione's 1978 hit "Feels So Good" and went on to work with the likes of Quincy Jones, Steve Tyrell, Burt Bacharach and Elvis Costello, Van Dyke Parks and Brian Wilson, Michael Feinstein, David Benoit, and even Ringo Starr. He's straddled the lines between pop, rock, and jazz. None of that really prepared us for this blues guitar album, BLOOZ, with an elite cast of guests including Robben Ford, Josh Smith, Joe Bonamassa, John Jorgensen as well as Randy Brecker, Tom Scott, David Garfield, and Russell Ferrante. Upon further reflection, one could call it a cast of mainstream blues and jazz players so it's not a huge stretch but it's still a creative departure.
Playing with a core rhythm section of drummer Ray Brinker, bassist Trey Henry, and most often keyboardist Jim Cox, we see a shifting array of these guests as we move through the program, handsomely outlined in the enclosed pamphlet, detailing the several vintage guitars that Geissman and his guitarist guests played. Geissman's view of the blues is clearly a 'big umbrella' perspective, thus the title. Inspired by revisiting the classic albums of Wes Montgomery, Jimmy Smith, and Horace Silver, Geissman set out to record the album he always wanted to make with the freedom afforded by his own label, of which this is his fourth recording. He has connections to some of these guests from growing up in northern California but points out the networking value of Norman's Rare Guitars in Tarzana, a southern California have for likeminded string benders.
There are eleven Geissman originals, beginning with "Praise," featuring trumpeter Randy Brecker in his comfort zone, soul-jazz. "Side Hustle" is a core quartet piece, blues done in rhumba style with not only scintillating guitar but sparkling piano from Cox (who also seems to have listened to plenty of Horace Silver). Cox proves his mettle on the B3 too as he duels with Geissman on the scorching "Rage Cage," the other core quartet piece. The additional percussion and the name itself, "Carlos En Siete" points to Carlos Santana, a guitarist that some don't necessarily associate with blues, this writer excepted. Pianist David Garfield deftly navigates the tricky 7/4-time signature and Geissman captures that distinctive spiraling Santana sound.
The early '60s Blue Note soul-jazz grooves are evident again on "Time Enough to Last" as pianist Russell Ferrante (Yellowjackets) takes his turn along with Geissman, trading fours before reprising the unison theme as the go out. Ferrante appears on another quartet rendering as Cox sits out for "Stranger Danger," a slower, darker, minor blues that has a late-night vibe. Soul-jazz inevitably conjures the saxophone as in Cannonball Adderley, Stanley Turrentine, Hank Mobley and others. L.A. Express leader Tom Scott fills that role here but only on two tracks. He adds the deep soul to "Fat Back" and gets into a hard swinging mode on the shuffling "This and That."
"Robben's Hood" is a dead giveaway for Robben Ford, who joins Geissman in a jazz-blues workout that has both terrific unison passages and solos from each. The guitar slinger highlight for most listeners though would be "One G and Two J's" as the leader gathers Josh Smith and Joe Bonamassa for a triple guitar take set to a Bo Diddley beat, all beginning in unison before each steps out, Geissman followed by Smith and Bonamassa setting fire to the frets, each playing vintage guitars from the '50s or '60s. John Jorgensen also joins the guitar gray, sparring with Geissman on the rockabilly "Whitewalls and Big Fins," displaying blurring speed but accurate, nimble picking. The rollicking album comes to screeching halt with the flowing balladry of the closer, "Sorry Not Sorry," the longest track at over seven minutes which begins with a lengthy Geissman solo guitar intro. As the tune evolves, Ferrante on Rhodes, pushed Geismann into deep bluesy improvisations that takes us out of the introspective mode into a more gutty feel.
Needless to say, the superb musicianship makes this a winner, by any count and a "must have" for soul-jazz fans.
Help Support Making a Scene
Your Support helps us pay for our server and allows us to continue to bring you the best coverage for the Indie Artists and the fans that Love them!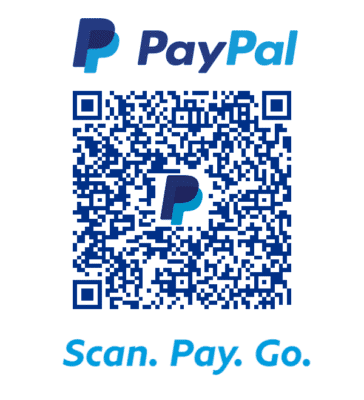 FOLLOW US ON INSTAGRAM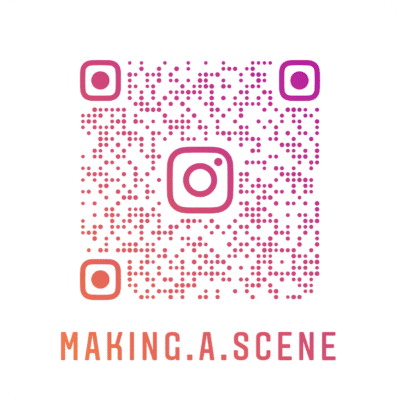 Subscribe to Our Newsletter