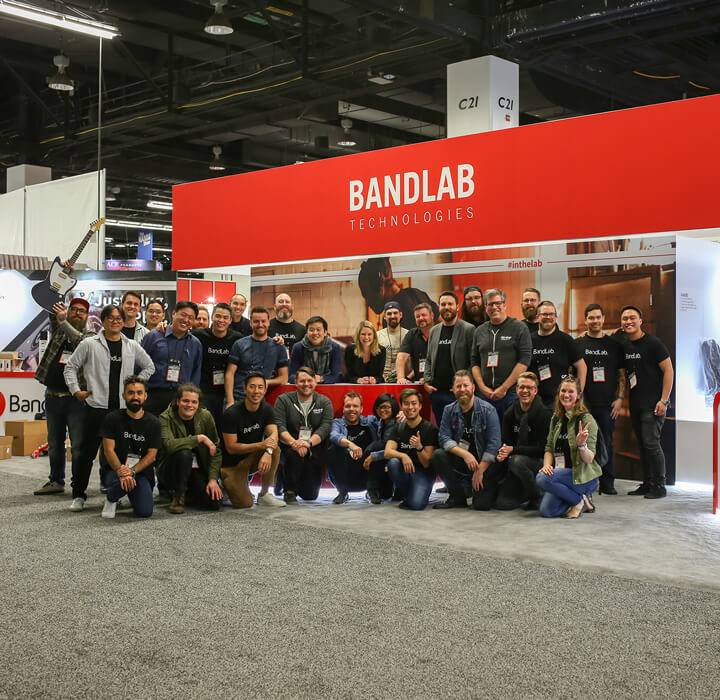 ---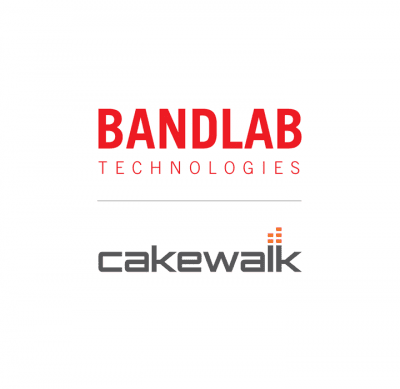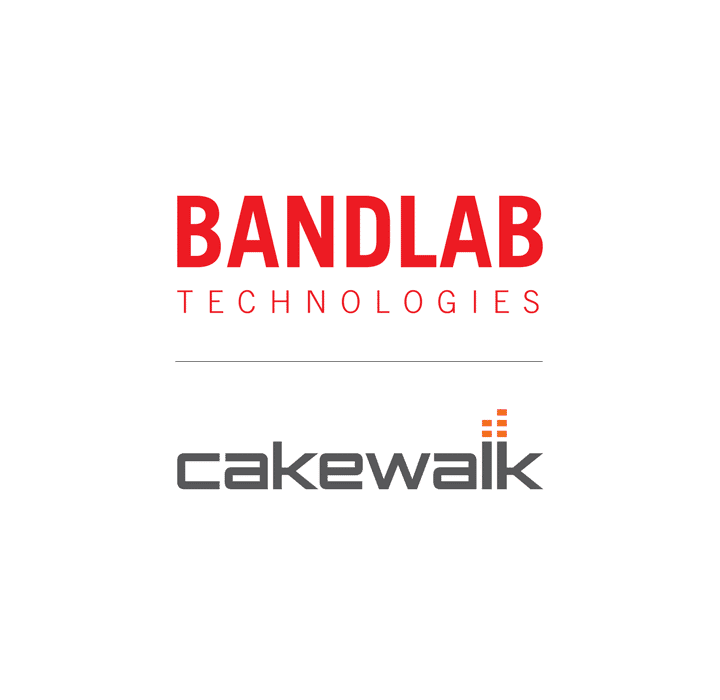 There may be hope for all those diehard users of Cakewalk's premiere DAW software "Sonar". BandLab has announced that they have aquired all of Cakewalks Intellectural property and "Certain" assets from Gibson. What does this mean to you the user. Well it seems that Bandlab did not purchase the "Company" Cakewalk, but instead purchased the just the software and some hardware that was produced under the Cakewalk name. So far both Gibson and Bandlab are being very vaugue as to exactly what that means and what the future is going to hold, but I will do my best to break it down for you so far.
BandLab Technologies today announced the acquisition of certain assets and the complete set of intellectual property of Cakewalk Inc. from Gibson Brands.
Who is BandLab?
Bandlab, based out of Singapore, is a "Social Media Music Creation Platform" or in other words they have a cloud based music creation app for the Andriod and IPhone platforms. They also have a line of preamp/interfaces that allow you to plug in your mics and instruments into your smart phone for recording. Bandlab also owns several brands such as "Harmony" instruments and "Rolling Stone" Magazine as well as several other Asia based companies and retailers.
BandLab is a social music platform that enables creators to make music and share the creative process with musicians and fans. With a global community of creators and fans, BandLab combines music making and collaboration tools like the world's first cross-platform DAW, with social features like video sharing, messaging and discovery. BandLab's mission is to break down the technical, geographic and creative barriers between creators, collaborators and community by providing a completely FREE and unlimited service. Join the movement at www.bandlab.com.
It's interesting that just before Gibson closed down operations at Cakewalk they were about to release a 4 track recorder app "Momentum" for Andriod and Iphone. Just the type of property that would be of interest to a company like BandLab.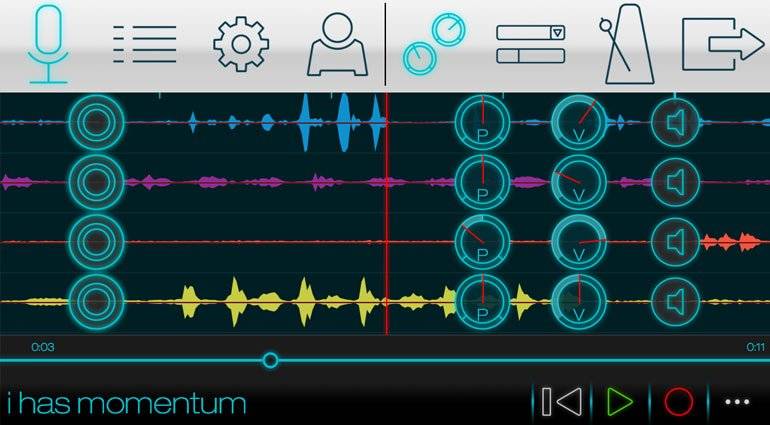 The app itself offers 4 track audio recording with editing, looping and effects. So you can add some reverb to your voice, crunch to your guitar and come up with a half decent demo just in Momentum. Then pull it all into your DAW. Create a mix, upload that and share it with a friend. Get them to add a vocal line and bring it back into your DAW. It's the sort of audio connection between desktop and phone that we've been after for ages. And it's built for the purpose, you're not having to mess around in Dropbox or OneDrive, or (heaven forbid) trying to import audio via iTunes. It's audio-only at the moment, no support for internal synths or sounds but you could Audiobus sounds in from other music making apps. – Gearnews.com
What is Bandlab saying at this point?
The best information I have been able to gather up to this point is Bandlabs FAQ on the acquistion though I do have a call in for an interview with bandlab on what their plans are. I have included the existing information for you below.
What is happening to Cakewalk now?

Cakewalk's complete set of intellectual property and certain related assets have been acquired by BandLab Technologies. Read the official statement here.

Who is BandLab Technologies and what do they do?

BandLab Technologies is a collective of global music brands with a vision to connect the world of music.

Together, our brands share a passion. We're driven by integrating the physical, digital and social supply chain, to enable better experiences, opportunities, and connections for music creators and lovers alike.

BandLab, the group's flagship digital product, is an award-winning social music platform that enables millions of creators around the world to make their music and share the creative process with other musicians and fans.

Headquartered in Singapore, other notable brands within the portfolio include Harmony, the world's most cherished brand in musical instruments since 1892, MONO, the leading design-driven brand in products for the modern musician, Rolling Stone, the world's leading voice in pop culture and music since 1967, and Swee Lee Music, Asia's leading online retailer and distributor of musical instruments and pro-audio brands.

Congratulations! Will BandLab be continuing development of the core code base and products?

Without question. Developing and creating innovative technology is one of our core skill-sets and our team is committed equally to not only continuing the legacy of Cakewalk's products for the users around the world who rely on it in both their personal and professional lives, but also to enhance the set of creative tools available to the millions of creators using BandLab around the world.

More information on product roadmap and releases will be shared at a later date.

Will anyone from the original Cakewalk development team be joining BandLab?

Absolutely. More details will be shared soon.

Is the old website still relevant or active?

No. Certain features on www.cakewalk.com may still work, but we are now in a migration process to ensure everything that has been acquired will be safely transferred as well as archiving the old site onto a legacy subdomain.

Will the Cakewalk forums continue to be available?

Yes! The Cakewalk forums are valuable resources for bakers as well as other professionals in the music community. We plan on keeping the peer-to-peer forums active.

Will you be making the code open-source?

Unfortunately not, but if you have a passion to work on the project (or any of our other projects) with us, we're actively expanding the team. Please reach out to us with an open application at hr@bandlab.com.

I'm an existing or old SONAR user and have questions about my old account or subscription or want a refund.

BandLab Technologies did not acquire the operating company of Cakewalk Inc., only the complete set of intellectual property, patents, trademarks and certain assets necessary or related to the entire Cakewalk product suite.

For users of Cakewalk from before 21st February 2018 – please refer to the original Gibson/Cakewalk announcement FAQ here.
What does it all mean?
All I can say, based on what I am reading so far is Gibson has decided to break up the Cakewalk "Company" and sell off it off in pieces. Bandlab has purchased the trademark and codes to the software that was under the Cakewalk name. They say that they will be continuing development of that software, but because they did not aquire the "Company" they have no responsibilty to the base of "Sonar" users, though it would not be a very smart idea to turn their back on them. If you are a Sonar user DOWNLOAD YOUR SOFTWARE NOW!
We here on Making a Scene will continue to keep you up to date on what the plans are for the Cakewalk software line. As I stated earlier, I have a call in to Bandlab for an interview about exactly what this is going to mean for the huge base of dedicated Cakewalk users. In the meantime, for those users, there is some hope that the Sonar DAW may have been given a new life.