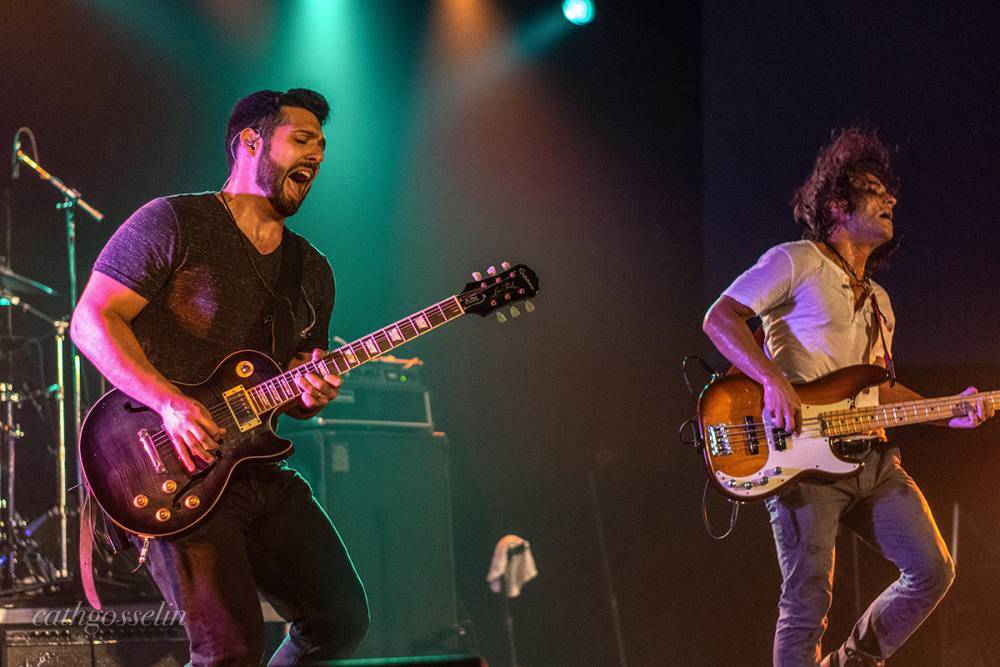 Making a Scene – Getting a Booking Agent!
If you are serious about being a touring artist, the most important person on your team is your booking agent. The bottom line of all the people on your team, your booking agent is the one that is generating income for you.
The booking agent is one of the most in demand professions in the music industry. I can't tell you how many times I hear a band complain that they can't get a booking agent! Well there may be a very good reason. The question is do you have what it takes to get a booking agent!
Before we get into what it takes to "Get a booking agent" Let's take a good look at what a booking agent is and what they do.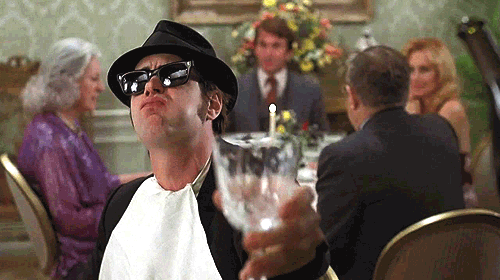 The Booking Agent
The first thing you have to wrap your head around is the fact the booking agent and booking agencies are a business!. Their income is dependent on how well you and his other clients are able to work and earn money which he gets a percentage of. To the booking agent, Time is Money! The more time he spends trying to "Sell" your band to a venue, the less time he has for other artists who may not need to be "Sold" to a venue.
Once the booking agent gets the "Anchor" gig he now has to "Route" you from your home base to the gig and then back again. What this means is he has to find additional gigs for you that makes sense in terms of driving time, Money and exposure that gets you from your starting point to your anchor gig and then back again. When you have a string of routing gigs together with one or more "Anchor Gigs", congratulations, you have a tour.
Anyone who has tried to fill in the dates on a tour schedule knows this is by no means an easy task. Now remember the booking agent makes money if you make money. So all the time he (or one of his agents if it's a larger agency) spends getting the anchor gig and filling in the routing gigs, finding lodging, negotiating with promoters, getting all the information together for you to advance the gig, etc., has to generate enough income from their commision to pay for the agents time plus a profit. This is the bottom line.
What does a Booking Agent Look For?
If you are a local band making $300-$400 a night a your local venue and you rarely stray far from your home to do a gig. Well no matter how good a band you are, you are not going to make enough money for a booking agent to spend the time and resources to take you on. You have to do the hard work to build a tour history and reputation on the road before you even get to a point to be even considered by a Booking Agent.
Now let's say you are out there touring, You hit the road every couple months for a week or two, do some festivals and some routing gigs along the way. The first question that you will be asked by a booking agent and many venues is What is your Draw? How many people did you bring to your gig? Have you had any "Hard Ticket" shows that have countable ticket sales?
What is a Hard Ticket?

There are three types of gigs on the road.
The "Door Gig" this is where the fan pays a specific dollar amount at the door for entry into your show. Most times there is no real way to reliably count how many people show up.

The "Soft Ticket" – These are your festivals where there are several acts listed on the ticket that fans purchase for entry. Since there are many artists on the show there is no way to tell how many of those tickets sold are because of your part of the show.

The "Hard Ticket" – This is where your band is the name on the ticket that is purchased by the fan for your show. The Hard Ticket sales can be counted and is a good way for the industry to determine the viability of a bands ability to draw.
The goal for a touring act that is booking themselves is to move from the "Door" venues to venues that sell countable "Hard" Tickets (preferably from ticket services). The best are those who report their ticket sales to Pollstar where venues, agents and promoters can then search your tour history and see what your draw has been, average ticket price and tour gross.
Like we said earlier the booking agent/agency is a business! If they can't make a profit from working with you then there is no reason to even begin or continue the relationship.
Steps to Getting A Booking Agent
Make you or your band a profitable touring act.
You have to do the hard work of building a fanbase within a tour circuit that is consistent and countable. If you are serious about making music your career then Performing and Touring IS the JOB!
In the words of touring Artist Albert Castiglia:

Quit your pissing quit your moaning
Quit your crying and quit your groaning
Get your ass in the van take the music hit the road
This ain't no American Idol ain't no Jesus being made at the crossroads
The first thing you should do is CREATE A BUSINESS PLAN! You need to treat your band or yourself as an artist as a business. Any Successful small business starts with a cohesive business plan that helps guide them. Just as the booking agent is a business, so is your music career. If you conduct yourself as such you will quickly gain the respect of those that are in the music business.
Delegate someone in the band to take the responsibility of doing the booking. It's always good to have one person as the point person when dealing with the venue. They can establish a relationship and create a sense of continuity and professionalism. When looking for venues one of the best resources I have found is Indie On the Move ! You can search for venues in different cities throughout the country with contact information and reviews from other artists who have played there. This is a great resource.

Resign yourself to the prospect of spending long hours in the tan van, sleeping is questionable band houses and eating fast food in the beginning. If you are not in a position to do this because of a day job or other financial obligations, there is nothing wrong with that. Go have fun in your local clubs, play music and make some extra beer money. The booking agent is not going to save you and lead you to riches and fame. He is not going to save you from doing the hard work, the lean times and the hours in the van.
Work your Social Media
We live in a social media world. Streaming is the new delivery platform for music and we are looking at a music consumer that no longer purchases recorded music. You need to have a social media presence and be creating a consistent flow of engaging content to convert that streaming listener into that active fan that shows up at a show and purchases a ticket and your merch. Great Videos, Pictures, Behind the scenes content all help connect fans to your brand. You need to create almost a reality show mentality in promoting your brand and creating a sense of celebrity that will attract fans to your show.
You must also have a good website and EPK and keep them updated! Your website should be your hub for all things that have to do with your brand and your social media content.
Create a Marketing plan! To properly promote your brand and your music you need to know who and where are the best places to market.
Be Professional
Adapt a professional work ethic when you show up for a gig! Don't be that asshole that gets drunk on stage and abuses the staff. Venue owners all share information on those they hire. If you or your band acts like dicks then it will get around really quick. Everyone in the band should conduct themselves as professionals Before, during and after the show. If you want to have a few drinks and let loose, do it AFTER the show and somewhere other than the venue you are working in. You would be surprised how this impresses club owners.
Remember you represent your brand/Reputation and if you get a booking agent you represent his/her brand and reputation. Show up on time for sound check, treat the soundman with respect as another professional. Thank all the staff at the end of the night for helping make the night a success. Shake their hands, let them know you really appreciate them. This goes a long way in helping you create a reputation for being a great experience to have in their venue.
There is a good chance that you will work in venues that are also booked by a potential booking agent. If he hears that the staff loves when your band comes to do a show it can mean a lot down the line.
CREATE A SHOW!
Don't get on stage wearing the same clothes you would wear to watch monday night football! Don't just stand on the stage like your bored out of your socks! People want to be entertained, they want the illusion! If look like you are having a great time, everyone around you will be having a good time. Create some good banter you can use with the fans, engage with them. Look like you belong on the stage and act as if you ARE an entertainer. It is all about your stage presence!
Conclusion
I know for some of you this is not the answer you were looking for. You somehow believe that if you could get a booking agent that things will all fall into place and life would be good. Here is the reality. Even if you had a booking agent you would still have to get in the Van, drive the long hours between gigs, Sleep in questionable accommodations and spend way too much time memorizing fast food menus! The difference is you would be doing it more often and for longer stretches. But, if you persist and do the hard work you will be part of a fraternity of touring musicians that spend their days meeting amazing people, playing great music, collecting fantastic stories and making a living as a musician.
Now, are you up for the task of getting a booking agent?