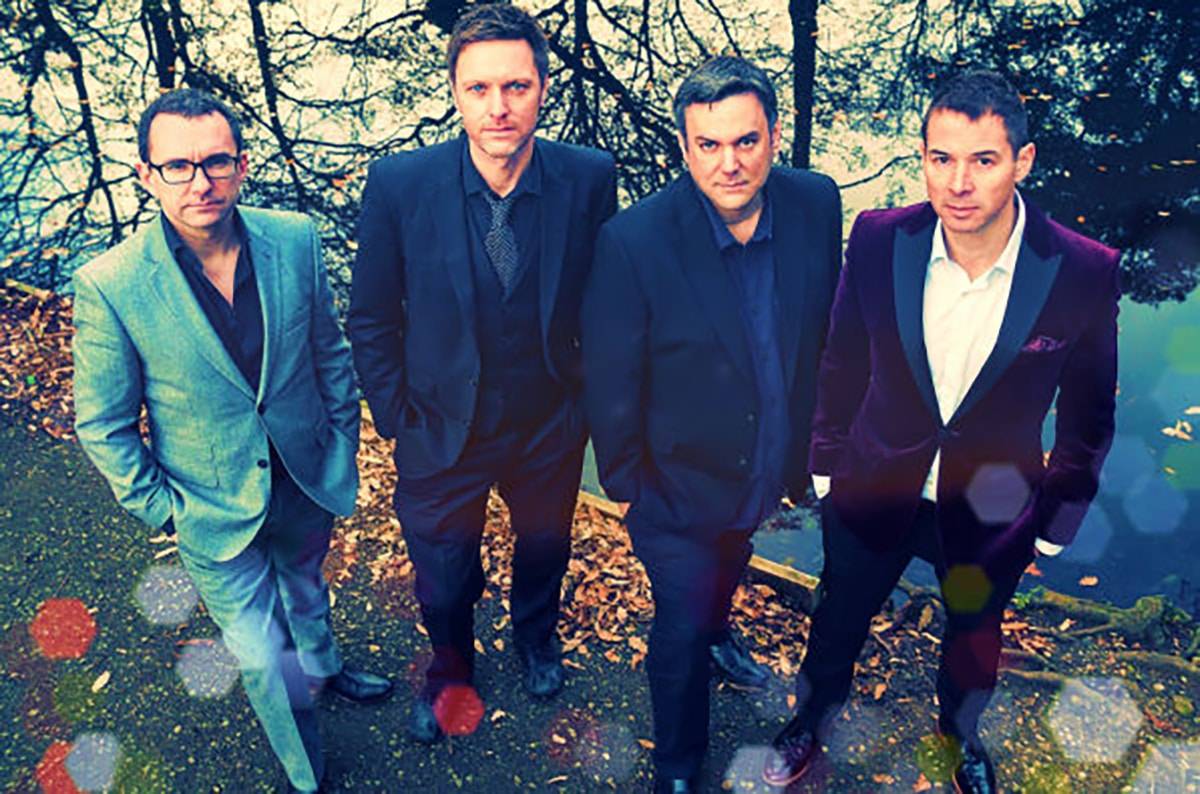 ---
---
---
---
---
---
---
---
---
---
Making a Scene Presents Gerry Casey's Interview with "The Milk Men"
"The blues may have been born in America. But the gritty rhythm n' blues that bands like The Yardbirds, Peter Green's Fleetwood Mac , Dr Feelgood and so many others brought us ."
Left the listeners in no doubt this was explosive bluesy rock n'roll that shook the world all those years ago and continues to so .
Right now bands like The Milk Men are tearing it up everywhere they play.
The Milk Men are among the cream (Pardon The Pun) of a new wave of outstanding bands playing their blues and rock to ever growing appreciative audiences everywhere they play. I was privileged to catch up with the band at the Hallelujah 2 festival last year. Listen as the guys tell their own unique story of their path on their musical journey.
Jamie
Instruments played: Vocals. Piano (badly)
Equipment: Shure SM58 microphone
Joined Band Date: Founding member 2010
Previous music history:
Been singing in various bands since the late 1980s.
Influences:
Lee Brilleaux, Rod Stewart, Freddie Mercury
Favourite artists:
Queen, Neil Young, Marillion, Pink Floyd, The Smiths, Stevie Wonder, AC/DC, Iron Maiden, ELO, Deep Purple
Albums:
A Day at the Races (Queen), Misplaced Childhood (Marillion), Songs in the key of Life (Stevie Wonder), Tonight's the Night (Neil Young), Wish You Were Here (Pink Floyd)
Favourite films:
The Deerhunter, This is Spinal Tap, Once upon a Time in the West
Favourite Food: Curry
Favourite drink: Beer
Hobbies: Leeds United
Aspirations: To play for Leeds United
Adam
Instruments played: Guitars, piano, keyboards, ukulele, banjo, mandolin, drums
Equipment: Gibson Les Paul 60s Tribute, Fender Custom Telecaster, Orange AD 30 amp
Joined Band Date: Founding member 2010
Previous music history: The Mustangs and countless others before that
Influences: Eric Clapton, Jimmy Page, Lindsey Buckingham, Neil Young, George Harrison
Favourite artists: Beatles, Stones, Bowie, Led Zeppelin, Neil Young, Dylan, The Who, Pink Floyd, Queen, Stevie Wonder, Muddy Waters, Richard Thompson
Albums: Abbey Road (Beatles), Hunky Dory (Bowie), Zuma (Neil Young), Blood On The Tracks (Bob Dylan), Physical Graffiti (Led Zeppelin)
Favourite films: Some Like It Hot, The Godfather, This Is Spinal Tap, Westerns
Favourite Food: Sunday roast
Favourite drink: Beer
Hobbies: Liverpool FC, films.
Aspirations: To keep on rocking in the free world.
Lloyd
Instruments: Bass
Equipment: Genz benz shuttle amp, bergantino amps ,Basses – Ibanez SR 1600, musicman big al.
Previous history: The Pirates/indie bands / function bands
Influences: Bernard Edwards and John Entwistle
Artists: Steely Dan, Fleetwood Mac, Police, Stones, Miles Davis, Chic
Albums: Miles Davis (Kind of Blue), Aerosmith (Rocks), Fleetwood Mac (Rumours), Steely Dan (Aja), Rolling Stones (Get Yer Ya Yas Out), Best of Chic
Favourite Films: Deliverence, Titanic, Spinal Tap, Scarface, Planes, Trains & Automobiles
Food: Curry
Drink: Bloody Mary
Hobbies: Backgammon, National Trust / English Heritage days out. (wild I know!)
Aspirations: Wembley Stadium, Later with Jools and Glastonbury.
Mike
Instruments: Drums
Equipment: Gretsch drums and zildjian and sabian cymbals
Previous history: The Pirates/drumtech/lots of function bands
Influence: Gadd and Vinnie
Artists: Sting/Jools Holland
Food: Curry
Drink: Guinness
Hobbies: Rugby
Aspirations: To be a better drummer than Adam!!
Help Support Making a Scene
Your Support helps us pay for our server and allows us to continue to bring you the best coverage for the Indie Artists and the fans that Love them!
Make a one-time donation
Make a monthly donation
Make a yearly donation
Choose an amount
Or enter a custom amount
$
---
Your contribution is appreciated.
Your contribution is appreciated.
Your contribution is appreciated.
Donate
Donate monthly
Donate yearly
You can donate directly through Paypal!
Subscribe to Our Newsletter