---
---
---
---
---
---
---
---
Making a Scene Presents Gerry Casey Interviews Paul Hurst of the Jokers
The Jokers, who hail from the North West of England, were formed in 2006, with the aim of creating the world's greatest rock and roll band. Their debut album, 'The Big Rock 'N' Roll Show', while mixed by Mike Fraser in Vancouver, (straight after he had mixed AC/DC's 10 million plus selling Black Ice album), was only recorded in guitarist Paul Hurst's Liverpool living room, with duvets hanging on the walls to help the sound and provide a makeshift vocal booth.
Released in June 2009, 'The Big Rock 'N' Roll Show' was awarded 8/10 in Classic Rock's Summer 2009 issue by scribe Dom Lawson, who stated that "If you're going to start nominating yourself for the intermittently vacant position of rock'n'roll standard bearers, you'd better have the sound, the swagger and the songs. Fortunately, The Jokers have all three in large amounts. Frontman Wayne Parry has one of those voices designed to incite a riot of dancing and Olympic standard drinking, and every song is alive with a real sense of joyful bonhomie. Most attempts to nail that elusive rock'n'roll spirit fall flat because the band simply don't have the juice. The Jokers, meanwhile, are swimming in it." The band then spent two years on the road building a substantial live following supporting the likes of Hawkwind, Y&T, Joe Elliot & The Down N Outz, Argent, Anvil and Fozzy, selling over 8000 CD's and 6,000 downloads of 'The Big Rock 'N' Roll Show' on their own independent record label along the way.
The jokers then hooked up with producer Andy Macpherson (Eric Clapton, The Who, Barclay James Harvest, The Buzzcocks etc), and began writing their second album, 'Rock 'N' Roll Is Alive', in his Revolution Studio in Cheadle Hulme, Cheshire, early in 2011. After two years of perfectionist recording and mixing sessions, 'Rock 'N' Roll Is Alive' was finally mastered by Tim Young at Metropolis studios in London in February 2013. When massive hard rock label SPV/Steamhammer's Head Of A&R Olly Hahn heard the album he immediately offered the Jokers a worldwide record deal and scheduled 'Rock 'N' Roll Is Alive' for release in September 2013. Packed with glorious, fluid lead guitar licks, vivid, expressive vocals, groove ridden bass lines and crisp, cracking drums, 'Rock 'N Roll Is Alive' received rave reviews on release; "This second serving from the hard touring foursome is full of sure-footed grit: complete with crystal clear riffing and tight, anthemic tendencies" noted Steve Bailey in Guitar Magazine. Fireworks Magazine's Alan Holloway stated "They sound like a healthy mix of The Black Crowes, Chickenfoot and AC/DC, albeit with their own mojo throughout. Opener 'Silver City' has a great melody and guitar base, whilst 'Let It Rock' is very AC/DC but 'NYC' has a wonderful smooth feel backed up by a guitar part that brings to mind the theme from 'School Of Rock'." Powerplay writer Steve Swift pronounced "Buffoons need not apply here; this is serious business and these Jokers deliver. 9/10"
After a series of sell out pub and club gigs in the North West, The Jokers launched the album in London at a packed out Borderline gig on September 10th. Powerplay's Chris Kee reviewed, raving that "Before they'd reached the end of their first number tonight, I was blown away by their energy, fire and passion. Every member of the band is a showman and you can't help but smile as their joy in playing is infectious. You can hear elements of practically every great rock band blended into their sound – the Stones, AC/DC, The Cult, Skynyrd, Purple, Bad Company, The Who etc, they're all in there somewhere. The Jokers are just a great rock'n'roll band and they put on a fantastic live show. 'Let It Rock', 'Night Driver' and 'Head Above Water' formed the fantastic heart of the set and last song 'Silver City' was a proper rock classic in the making and a suitably climactic finish to a brilliant performance."
The Jokers then set off on a 17 date headline tour of Spain, before returning to play at the Hard Rock Hell VII festival in North Wales on November 30th and the inaugural Planet RockStock festival in Great Yarmouth on December 8th.
The Jokers won a whole host of new fans over at Hard Rock Hell, including metalasreligion.com's Neil Mach, who stated "Their explosive set at Hard Rock Hell was a delight to their legions of fans – and a wonderful surprise for the many people who had not yet seen them…On Monday many hard rockers were still citing the Jokers as one of their favorite sets of (the 3 day) festival. Writer Mike Jarvis blogged; "This is just what the doctor ordered for the final day of a festival, with two days and nights of bands and drinking behind you it takes something special to perk up your jaded senses as you head into the last third of a music marathon. The Jokers are just perfect, wildly energetic and with great music to boot. In their 30 minute slot The Jokers do themselves proud, the shambling hangover victims are transformed into cheering fans, and when Hurst takes his guitar for a walk through the audience and plays his solo up close with the crowd, he has become a real rock god. The Jokers were among the best bands of the weekend, on exuberance and attitude alone, they came out pretty much on top."
Find our Podcasts on these outlets
Help Support Making a Scene
Your Support helps us pay for our server and allows us to continue to bring you the best coverage for the Indie Artists and the fans that Love them!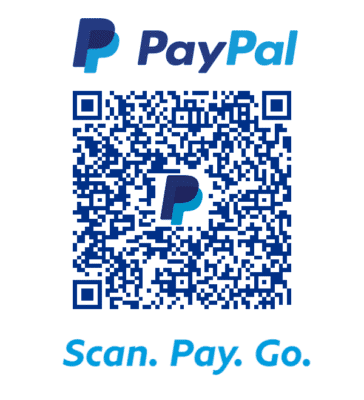 FOLLOW US ON INSTAGRAM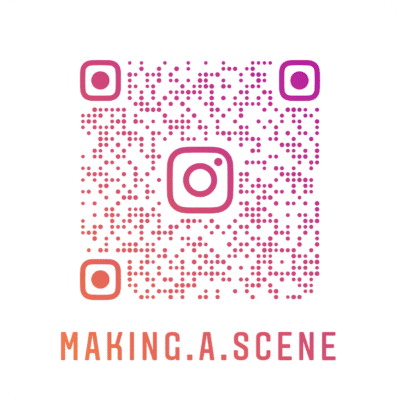 Subscribe to Our Newsletter