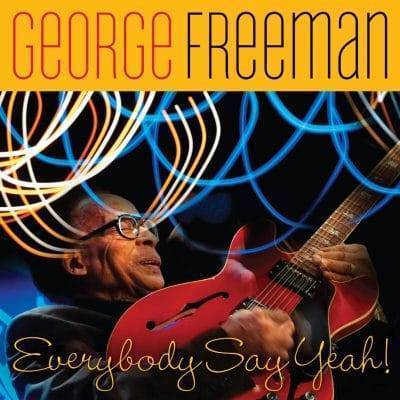 George Freeman
Everybody Say Yeah!
Southport
The jazz history of Chicago great, guitarist George Freeman, continues as he reaches his 95th birthday. This writer can only think of two other active musicians in his sphere, drummer Roy Haynes and Sun Ra Arkestra leader, Marshall Allen, both of whom are 97. There are likely just a few others but like Haynes and Allen, Freeman is one of the few who can still remember playing in the swing era. Freeman's resume speaks jazz royalty as the guitarist has played with Lester Young, Ella Fitzgerald, Bird, Gene Ammons, Richard "Groove" Holmes, Johnny Griffin, Sarah Vaughan, and Dinah Washington to name a few. Those sessions are not here in this collection which recounts the best of the past 26 years on the Southport label but there are plenty of selections of a more contemporary nature to dig into on Everybody Say Yeah!
Freeman comes from one of Chicago's most heralded musical families with oldest brother and drummer, the late Eldridge (known as Bruz) and middle brother, the late tenor saxophonist Von Freeman. His nephew, saxophonist Chico Freeman is another family luminary. The album does feature a selection with each saxophonist. George Freeman straddles the lines between blues and jazz. You may recall our 2019 review of George The Bomb! on these pages that featured Billy Branch, who is also featured on one track in this eclectic mix of 14 delivering almost 80 minutes of music. One is unreleased and one is freshly recorded too with 11 of the 14 as Freeman originals, culled from the Southport albums Rebellion (1995), George Burns! (1999), All in the Family w/ Chico Freeman (2015), and the aforementioned 2019 date. The title of the CD reflects the call and response the ebullient George Freeman begins his shows with, where he calls out to the audience: "Everybody Say Yeah!". The audience shouts "Yeah!", responding again when George asks everybody to say "HELL Yeah! "
The cast assembled is as follows: George Freeman, electric guitar and leader; Mike Allemana, electric guitar; Ruben Alvarez, congas and timbales; Tatsu Aoki, acoustic bass; Harrison Bankhead, acoustic bass; Billy Branch, harmonica; Kirk Brown, piano; John Devlin, electric bass and accordion; Hamid Drake, drums; Luiz Ewerling, drums and percussion; Chico Freeman, tenor sax and soprano sax; Von Freeman, tenor sax and piano; Lou Gregory, piano; Joe Jenkins, drums; Joanie Pallatto, vocal; Penny Pendleton, acoustic bass; Alejo Poveda, drums; Michael Raynor, drums; Phil Thomas, drums; and Eldee Young, acoustic bass – most represented on select tracks.
The percussive opener feature drummer Poveda and Alvarez on timbales for "Peak" as the guitarist takes a funky foray. He then shows the fluidity of his bluesy jazz guitar style rendering the standard "There Will Never Be Another You" in a spirited with many sustained notes version which highlights his clean tone and superior phrasing. Here we also hear the glistening runs of Von Freeman, pianist here, both soloing and in dialogue with the leader. The tender ballad "My Scenery" features Chico Freeman blowing beautifully on soprano, followed by George's sublime solo. The rhythmic "It's Cha Time" features, aside from the percussion section, bassist Eldee Young. The unreleased chestnut "Summertime," recorded in 1999, has a funky intro which sets the stage for vocalist and label owner Joannie Pallatto, who authors a clinic in unique phrasing, complete with scatting, of this oft-covered gem. The interplay between George's guitar and the Latin tinged drums and percussion Poveta and Alvarez is fascinating as well.
Then, as we've seen previously, the leader plays off his given name with pianist Lou Gregory and percolating rhythms while the latter dials it down with smoldering blues as John Devlin adds 6-string electric bass and accordion, for a nice textural variation. Middle brother Von gets his due on the aptly titled "Vonski," blowing his tenor in vintage R&B mode on this swinger. Harmonicist Billy Branch lends his trademark sound to "Cha Blues" while the Latin percussively tinged, until now unreleased Dizzy Gillespie's "Manteca" hearkens back to the bebop era when the leader first came to prominence.
"Perfume" is a fresh recording of a ballad that is so remarkably delicate and attesting to the value of space. Sometimes all that's needed are a few well placed notes that only a master of Freeman's ilk can deliver. Guitarist Mike Allemana joins the leader in this duet. "A Mother's Love" is another mid-tempo swinger, and the brief "Marko" pushes the tempo with Harrison Bankhead driving the guitarist on acoustic bass and vocals along with Pallato, with nephew Chico on tenor fills. Finally, we go out in similar fashion to the opener, with the chugging "Low Funk," featuring bassist Tatsu Aoki.
George Freeman's wondrous command of these various genres, from standards to Latin to swing to bebop to blues and everything in between makes for must listening – jazz guitar at its finest.
Help Support Making a Scene
Your Support helps us pay for our server and allows us to continue to bring you the best coverage for the Indie Artists and the fans that Love them!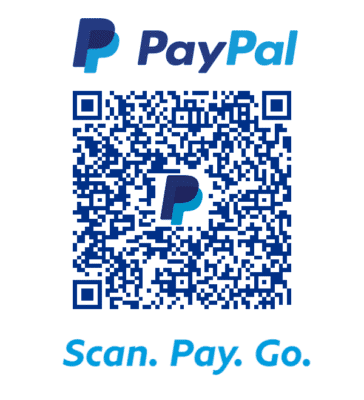 FOLLOW US ON INSTAGRAM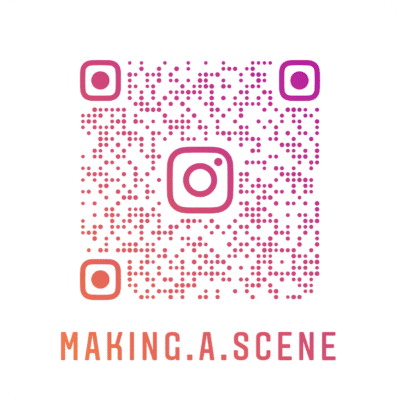 Subscribe to Our Newsletter