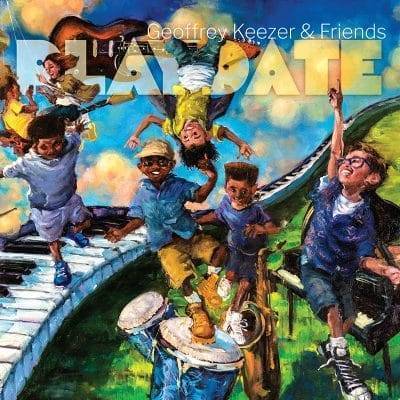 Geoffrey Keezer & Friends
Playdate
Markeez
This is the 23rd album as a leader for acclaimed pianist, composer, and arranger Geoffrey Keezer, who lighthearted calls this session, Playdate. While the term connotes arranging a date for a group of kids to congregate and play, Keezer and his bandmates do anything but approach this far-ranging recording casually. As if the kids were to touch many bases or hopscotch squares, these musicians do the equivalent musically, mixing genres, incorporating string arrangements, and inviting guests, resulting in different textures and instrumentation on each of the six compositions.
From hard bop to gospel, blues and even hints of classical music, Keezer's assembled cast includes Shedrick Mitchell on organ, Ron Blake on tenor and soprano saxophone, Richie Goods on acoustic and electric bass and Kendrick Scott on drums. It also features special guest guitarists Aayushi Karnik and Nir Felder, as well as percussionist Munyungo Jackson. Keezer composed three of the six, with Mitchell penning two and one cover by The Brothers Johnson. No two of these resemble each other, a Keezer trademark.
While the initial concept of the album was to be the traditional vein of classic Blue Note quintets, Keezer gained inspiration along the way, prompting him to expand with guitars, strings, and percussion. The opening track "Refuge" exemplifies this as Keezer draws on his diverse influences growing up in a musical household, basing it on a family concerto written in 2001 in his hometown of Eau Claire, Wisconsin. The piece, a symphony orchestra where his mother played French horn and his dad played percussion, has an orchestral quality from inception but solos from Keezer (twentieth century classical style), Blake on tenor, and Mitchell on B3, break through the otherwise dense accompaniment. Keezer claims to have sourced impact from Alice Coltrane's string writing on John Coltrane's Infinity. French hornist Rachel Drehmann also appears, overdubbing herself into a four-piece horn section.
Mitchell composed the other orchestral piece, "Bebah." With an expansive string backed opening, the piece evolves into highly spirited interplay between Keezer and Blake on tenor. Keezer began arranging strings more recently over the past few years, contributing to Mitchell's powerful 2020 date, What Do You Say? as well as The Baylor Project's GRAMMY®-nominated album Generations and Richie Goods' My Left Hand Man, both of which also include Mitchell's soulful underpinning on the Hammond B3.
"I.L.Y.B.D." ("I Love You But Damn") evokes the vibe of Art Blakey and The Jazz Messengers from 1989 when Keezer joined the final lineup succeeding Benny Green as the pianist. Blake opens on tenor in unison with Keezer with powerful chords preceding combustible solos from Mitchell and Blake before Keezer takes flight, embodying the spirit of, as he puts it, "the late 1980s New York piano style," which includes the likes of James Williams, Mulgrew Miller, John Hicks, Kirk Lightsey, Harold Mabern, Donald Brown, Tommy Flanagan, Walter Davis Jr., Kenny Barron and Hank Jones – all active in New York's piano bar circuit when Keezer arrived in New York City – as well as Ahmad Jamal, McCoy Tyner and Phineas Newborn.
We move into the hushed tones of balladry on the Mitchell-penned "Her Look, Her Touch" with Blake's soprano floating over the lush bed of piano and organ before Keezer delivers a delicate, inspired turn. "Tomorrow," by The Brothers Johnson, begins rather pensively before Scott and Goods lock into a funky groove that Blake's tenor rides on before we hear the bluesy guitar of Nir Felder and Mitchell's churning organ. R&B fans may recognize this one as Quincy Jones covered it with a vocal by Tevin Campbell on Jones' 1989 record Back on the Block. The closer, the bouncy "M's Bedtime Blues" is based on a melody that Keezer and his wife, vocalist Gillian Margot, created when their son began to play with his drum kit over nightly FaceTime sessions. As it was the piece that the group used first in rehearsal, they decided to use it. Mitchell is prominent, making way for a greasy tenor take from Blake before the leader jumps with an angular solo of runs, clusters, scales, and trills, leading to a rousing finale.
Keezer's goal was to highlight multiple styles while being unpredictable. Yes, he succeeded and then some.
Help Support Making a Scene
Your Support helps us pay for our server and allows us to continue to bring you the best coverage for the Indie Artists and the fans that Love them!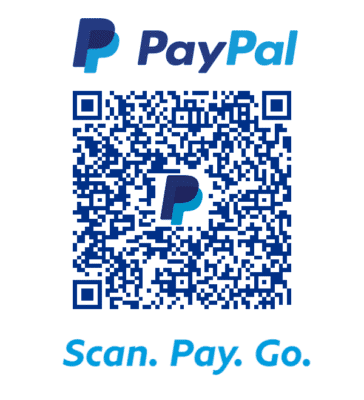 FOLLOW US ON INSTAGRAM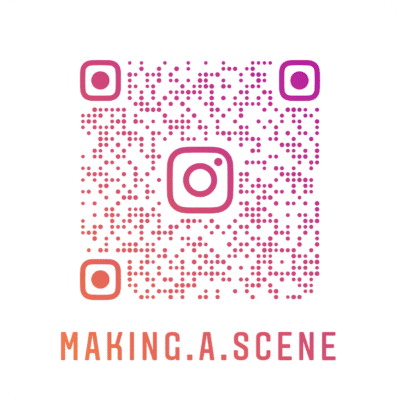 Subscribe to Our Newsletter