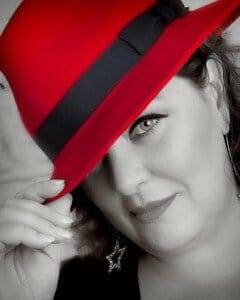 Making a Scene has an exclusive interview with Rachelle Coba about her Debut release "Mother Blues".
LIVE from the Midnight Circus Talks with Rachelle Coba by Richard Lhommedieu on Mixcloud
Facebook – https://www.facebook.com/rachellecoba?fref=ts&ref=br_tf
Rachelle represented the Topeka Blues Society as a solo performer at the International Blues Challenge in 2013 making it to the semifinal round in Memphis, Tennessee. Previously Rachelle and her band placed first at the Wichita Blues Society's 2011 Blues Challenge. (She last won in 2009 as a solo performer.) This distinction additionally qualified her to compete in the IBC during Jan-Feb, 2012.
This award and opportunity is welcome news to those who have heard Rachelle sing and play guitar. As one music critic put it: "Blessed with a voice made for the blues and a guitar sensibility that emphasizes the groove, Rachelle Coba is an intuitive performer able to grab an audience by the heart with innovative originals and unique stylings – acoustic or electric – of blues classics."
A "National" Local Rachelle has sung and played the blues for audiences from the Florida Keys to NYC to LA. Recently returned to her hometown of Wichita, KS for work on her first album, Rachelle brings her national touring and teaching experience to local club performances and guitar lessons/workshops.
MOTHER BLUES, Rachelle Coba's debut solo album, showcases a talent so fully formed it's hard to believe this album constitutes her maiden voyage. But then, Rachelle's been schooled by the best–including herself. Rachelle plays a Fender Stratocaster with her fingers, adapting the finger-picking techniques she learned while earning her B.M. in classical guitar into a powerful and distinctive rhythm and lead blues guitar voice. In the past year alone she has backed up such high-octane blues luminaries as Albert Castiglia and Super Chikan, toured as music director for blues giant Matt Murphy, toured Australia, and appeared as Special Guest on the October 2013 Legendary Rhythm and Blues Cruise.
Much in demand for her jaw-dropping guitar playing, Rachelle also just happens to sing circles around every woman blues singer out there–with the possible exception of Bonnie Raitt. And she's played with everyone, from Maria Muldaur to Buddy Guy. Her songwriting is world class.