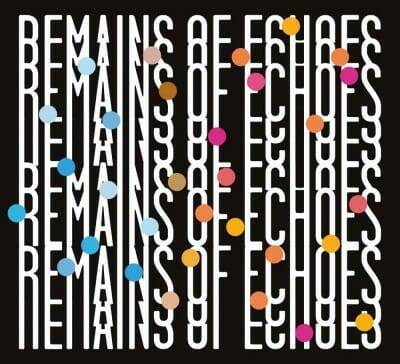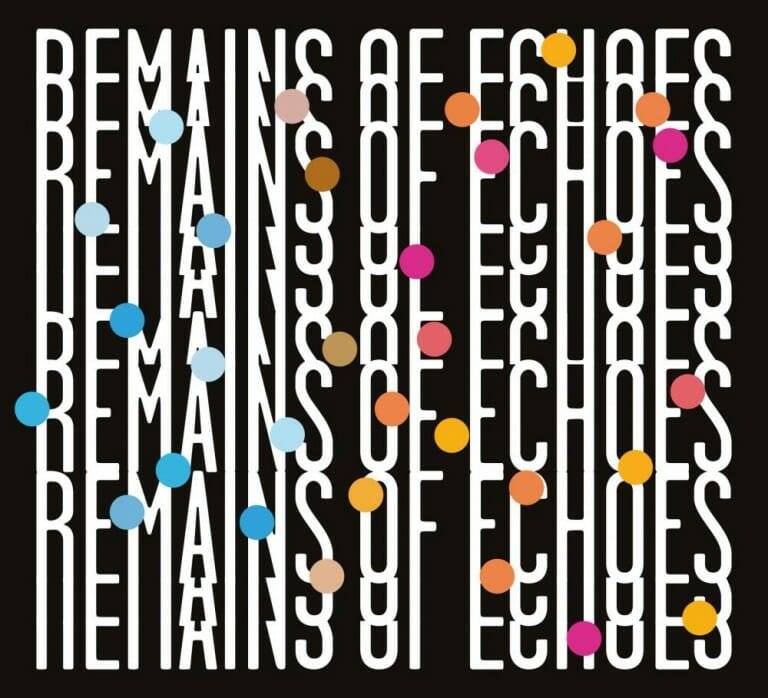 Eric Hofbauer and Dylan Jack
Remains of Echoes
Creative Nation Music
Guitarist Eric Hofbauer and percussionist Dylan Jack have put together an album of one of the most eclectic mix of covers ever. It's a guitar and drum exploration into what is possible when two creative minds go to work. The goal of the Boston-area duo was to highlight the influences that were pivotal for the growth of both, drawing a line from Ellington to Charlie Parker, Monk to Mingus, Miles to Ornette and Don Cherry. But rock artists appear too including Hendrix, The Police, and Jackson Browne. It's that combination that makes it unique. "We wanted an album entirely of covers, but very specific ones," says Hofbauer, "they're songs from our mentors or heroes, or songs by bands and composers that influenced us at pivotal moments. They're stories with a deep narrative connection to our own development as lovers of music. It's a celebration, a connection with the past… It's about being part of a continuum in history."
The title takes its name from Hendrix's "Up From the Skies" and its line –"Is it just remains of vibrations and echoes long ago?" They begin with The Police's "Walking on the Moon". The full sound of this track speaks to the chord-melody prowess of Hofbauer and the rhythmic ingenuity of Jack. According to Jack: "My approach on this record was to be a solo percussionist/drummer in order to get as much music as I could out of the instrument. Whether I was playing melodies, soloing or supporting Eric, I tried to surround his playing with different registers, timbres, density and space."
They segue, rather unconventionally into Charlie Parker's "Klacktoveedsedstene" and then Cherry's "Mopti" before visiting Ellington's "African Flower" from Duke's 1962 trio recording Money Jungle. Hofbauer notes that the unique instrumentation of the album demands a closer examination and utilization of the low end of his instrument. "With Dylan adding pieces to his kit," Hofbauer states "tuned bass drums and floor toms, also covering bass line-type ostinatos— we worked together to highlight the essence of bass frequency minus the bass."
In this way they explore Hendrix ("Up From The Skies'), Ornette Coleman ("Word from Bird'). Monk ("Let's Call This'), and Mingus ("Fables of Faubus") before Hofbauer does a raw, playful solo interpretation of Jackson Browne's "These Days." This track is dedicated to his father-in-law who passed away in 2017. "Using slide guitar is a way for me to express that strong emotional pull that always draws me back to the blues," Hofbauer declares. "That expressiveness and that timbre. My father-in-law was a big fan of California bands, especially the Beach Boys and all the artists that were their heirs, including Jackson Browne, so the piece covers a lot of very personal emotional ground."
The finale is Miles Davis' classic "Nardis" which was made popular by pianist Bill Evans. This reimagination of the standard sees the Boston duo experimenting in a way that is fitting to the quiet intensity of the piece.
Hofbauer has been an integral member of Boston's jazz scene as a musician, bandleader, organizer and educator for the past twenty years. He has performed and recorded alongside such notable collaborators as Han Bennink, Roy Campbell, Jr., John Tchicai, Garrison Fewell, Cecil McBee, George Garzone, Sean Jones, John Fedchock, Steve Swell and Matt Wilson. Hofbauer, recognized in the 2019 and 2017 DownBeat Critics' Poll for Rising Star – Guitar, is perhaps best known for his solo guitar work featured in a trilogy of solo guitar recordings (American Vanity, American Fear and American Grace). Of the trilogy, Andrew Gilbert of The Boston Globe writes, "No other guitarist in jazz has developed a solo approach as rigorous, evocative, and thoughtful as Hofbauer. His most recent solo release Ghost Frets, was described by Chris Haines of The Free Jazz Collective "as a real testament to Hofbauer's musical style and vision…The playing is virtuosic throughout providing a real master class in creative solo performance."​
Dylan Jack is a percussionist and composer participating in multiple genres within the Boston music scene. As a performer, Jack divides his attention between band appearances, chamber music projects, and collaborations with multiple musicians in eclectic projects focusing on original and creative music. Jack leads the Dylan Jack Quartet, an ensemble focusing on original music. Combining intricately composed segments that utilize odd meters and phrasing with free improvisations, the music is described as "… bristling with rhythmic intelligence and rich in dynamic contrast and ebb and flow. (David Adler)" In September of 2017, they released their first album, Diagrams, which received favorable reviews from the jazz press. The quartet is set to release their second record The Tale of the Twelve-Foot Man in January of 2020 on the Creative Nation Music label.