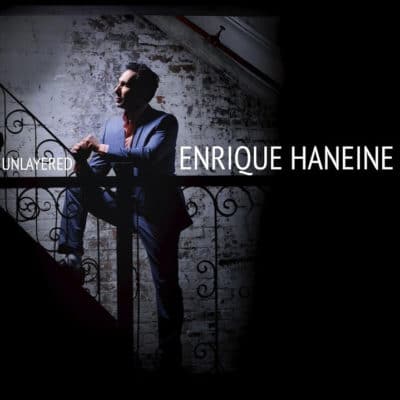 Enrique Haneine
Unlayered
Elegant Walk
Enrique Haneine is a jazz-world musician, composer, pianist, drummer, improviser, and educator that is currently living in New York City and was born in Mexico City from Lebanese descent. Haneine was raised in Mexico, immersed in Latin music interwoven with classical and jazz studies, and obviously has lineage tracing its way to the ancient world. His zest, dedication and love for life and music can be felt by the way he expresses the influence of the different cultures and his vast education. His academic achievements include holding four degrees.
Ranging from his past role as music director for Ricky Martin and for numerous productions, a winner of the Jane Jarvis Jazz Competition, voted All About Jazz New York's Best of 2005 Albums of the Year for At the End of the Day where, as pianist he led a quartet featuring Shane Endsley (trumpet), Carlo de Rosa (bass), Allison Miller (drums). He was Grammy nominated for Best Latin Jazz Album 2013 with Bobby Sanabria. These are just a few of Hanine's accomplishments. His resume as both an educator and performer are remarkably impressive.
Unlayered has eleven original compositions in a free jazz context, maintaining the jazz, Latin and middle eastern influences, using innovative rhythms in odd meter contexts and driving intervallic yet lyrical melodies. Like the title says, it's linear, not layered, improvised on the spot in the framework of composition. These spontaneous conversations are achieved with communicative musicians in a quintet comprised of trumpet, saxophone, bass clarinet, bass and drums. Note there is no chording instrument such as a piano or guitar. The closest configuration of this type may be Eric Dolphy's classic Out to Lunch, where, as leader, he played both saxophone and bass clarinet, but he did have Bobby Hutcherson on vibes. Yet, that's as good a reference point if any, should you need one. So, Haneine's lineup, if not truly unique, is very rare. Here is a listing of the personnel:
Thomas Heberer -Trumpet
Catherine Sikora -Tenor & Soprano Saxophones
Christof Knoche – Bass Clarinet
Jay Anderson – Acoustic Bass
Enrique Haneine – Drums, Cymbals, Udu Drum & Tambourine
His album entitled Instants of Time was released in early 2016, successfully reaching the top of the jazz charts with thirteen original compositions. His previous recording entitled The Mind's Mural was released in 2018, including eleven original compositions exploring the forces and influences that direct the mind to interpret and react, like images composing a mural of perception. This Album was #1 on the "Top 30 NACC Jazz Charts as well as Downbeat Magazine Best Albums of 2019. On both of those albums, as here, he leads as a drummer.
As an insight for his thinking about the project, we lift his passage from the inside jacket. – UNLAYERED. Unveiling the manufactured essence of the sympathetic existence. Cutting through the shadows of the dusty transparent illusion. Grounding deeper, flying higher, dancing to the raw laughs around the source, drawn into the possibility of the possibility. Meet yourself over and over on the edges of the removed textures and find again and again the infinite flavor on the underlying caves of denial. Your uncreated beauty never ends…Enjoy!
Okay, free jazz isn't for everyone but give this a try as it is more accessible than many in the genre. The ensemble sound of trumpet, sax, and bass clarinet is not one you'll often hear. If you'd rather tiptoe in, check "Luculent Jiggle," "Queen of the Underground" and "What of What We Are." The solos are very spirited and Haneine's drumming is eminently creative, whether pushing the soloists, stepping out himself, or serving as the timekeeper for the ensemble.