East Axis
No Subject
Mack Avenue
We don't associate the label Mack Avenue or Christian's McBride's Brother Mister Productions with improvised, avant-garde offerings except for his own New Jawn but that has changed with the issuance of this quartet, East Axis and their debut, No Subject. Based on the sounds heard here, more of this ilk will follow. East Axis is comprised of these forward-thinking musicians: drummer Gerald Cleaver (longtime associate of William Parker and Roscoe Mitchell among others), bassist Kevin Ray, avowed progressive pianist Matthew Shipp, and multi-instrumentalist Scott Robinson with his arsenal of tenor sax, alto clarinet, tarogato, trumpet, and slide cornet. Robinson is so versatile, he can be heard in this kind of improvised context as well as with big bands. He soloed vigorously with The Mingus Big Band and Maria Schneider's Orchestra for example at Newport Jazz 2022. The album clocks in at well over an hour with a dozen highly improvised original compositions penned by band members.  Unlike some offerings of this nature, the tracks are of moderate length: the longest track is 10.38 and the shortest 0.58.  If you haven't ventured into the avant-garde just yet, this is as accessible as any place to start. Note that this is the quartet's second release, as Cool With That (Esp-Disk', 2021), featured saxophonist Allen Lowe, replaced here by Robinson.
The opening "At the Very Least" features Robinson on tarogato soaring over a more lyrical, requiem-like Shipp than usual who concluded the piece with a trademark minimalist solo. The quartet, driven by Cleaver, finds room to swing on "I Like It Very Much" with Shipp in a mode somewhere between Monk and Cecil Taylor without the devastating lower register dissonance, while Robinson on tenor walks the tightrope of bop and modernist improvisation and Ray plies a sturdy walking bassline. Robinson teases us with his cornet on the very brief plea "Somebody Just Go In, Please." De-facto bandleader Kevin Ray delivers a monstrous Charlie Haden-like pizzicato intro to "Sometime Tomorrow," as Shipp goes into a ruminating mode, allowing the bassist to lead the dialogue at times shifting to arco, eventually joined by Robinson on alto clarinet.
Varying the tone and textures, the band moves into energetic mode on the lengthy "Decisions Have Already Been Made," where Robinson brings frightening intensity on his tenor, Cleaver pounds powerfully, and Shipp, quiet at the outset, becomes a leading actor midway through. The piece morphs through a series of changes as the initial intensity (which would be challenging to sustain) melts away, only to be galvanized with Robinson's cornet taking us out. With Shipp and Cleaver especially prone toward crashing dissonant chords and cymbals respectively, they usher in the ominous "Metal Sounds," where Robinson navigates through the dense thicket on at least three different horns. "Excuse My Absence" returns to a more melancholic stance, pierced with staccato rhythms and dark tones followed by a brief, interlude-like "I Take That Back Later" which still allows forceful statements from Robinson on his slide cornet. "To Be Honest" is almost ballad-like with Robinson's lush, undulating tones on tenor enhanced by Cleaver's skittering snares and Ray's underpinning plucking while Shipp sits this one out.
Solemn piano chords and lamenting saxophone color "Word and Respect" conjure an air of mystery, not unlike "Sometime Tomorrow," the tone of which brightens in the brief piano driven "See What You Think."  Shipp shines here as he does throughout, ever unpredictable but so versatile in terms of both melody and chordal accompaniment. The lengthiest track, the titular one, concludes the proceedings, pairing Robinson's alto clarinet against rapid clattering from Cleaver, punctuated by Shipp's intrusive off kilter chording and cascading lines. In those famous words of poet T.S. Eliot the piece ends "not with a bang, but a whimper."
This is pure, creative improvisation at its best – a myriad of textures, colors, and rhythmic patterns that you should truly get lost in.
Help Support Making a Scene
Your Support helps us pay for our server and allows us to continue to bring you the best coverage for the Indie Artists and the fans that Love them!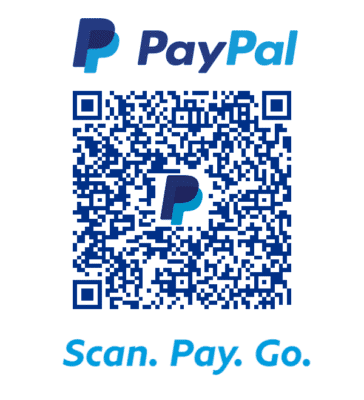 FOLLOW US ON INSTAGRAM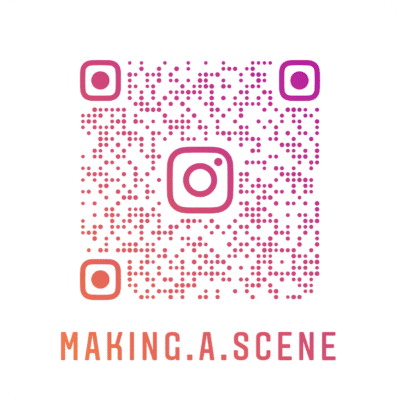 Subscribe to Our Newsletter