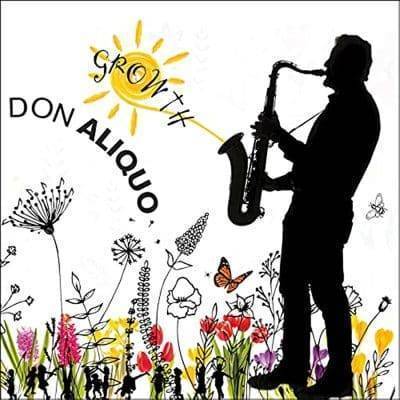 Don Aliquo
Growth
Self-released
Veteran reedist Don Aliquo, originally from Pittsburgh, but resident of Nashville for the past two decades, may still be a relatively new name as he is not part of the more publicized jazz scenes in New York or Chicago. Aliquo was mentored from childhood by his father, the still active 93-year-old saxophonist Don Aliquo Sr. The "junior Don" is an educator at Middle Tennessee State University and took some time to compose and perform these compositions which are anything but conventional. He purposely stretched beyond his customary bebop and hard bop into the avant-garde on some of them, playing with two pianoless quartets. It reminds this writer conceptually, though the sounds are different, of this same idea that Ornette Coleman employed on his Atlantic album, Twins.
Aliquo plays both tenor saxophone and bass clarinet as he leads these two Nashville-based units, one featuring trumpeter Rod McGaha (originally from Chicago, bassist Jonathan Wires, and drummer Marcus Finnie (Kirk Whalum, 'Keb 'Mo); the other comprised of now Denver-based guitarist Steve Kovalcheck, bassist Jacob Jexioro, and veteran drummer Danny Gottlieb (Pat Metheny Group, Gil Evans, and countless others). Ironically, some of these sidemen have higher profiles than the leader but it's a testament to Aliquo's prowess, that he could tap these talents.
Let's take the ones with the first quartet listed first, as each plays on four tracks. The opening "Salt and Light" takes its title from a biblical verse and Aliquo's tenor playing is inspired by intense listening to Sonny Rollins' trio recordings and attitudinally by Wayne Shorter's famous phrase, "jazz means I dare you." Aliquo is definitely in rach mode on his extended tenor solo and also finds some interesting harmonics with McGaha when in unison. Interestingly, the previous reference to Coleman's Twins is somewhat apropos as that recording featured trumpeters Freddie Hubbard and Don Cherry. In Coleman's outing both of his quartets were playing simultaneously, unlike the singular renderings here. We get a bit more groove and soulful strut in "Woman Clothed in the sun" but Aliquo and band continue to stretch the boundaries, with Finnie exhibiting especially impressive work on the kit.
A couple of titles bear Nashville themes. "Lower Broadway Rundown" is clearly a nod to Rollins' "East Broadway Rundown" with Aliquo launching a fiery tenor solo inspired by his hero. Finnie's skittering snares, Wires' pizzicato statement, and McGaha's more deliberate trumpet offer balance. The showcase tenor track though, is "Pedal Tavern," named for Nashville's BYO tourist bar on wheels. Apparently, there was an incident where it crashed that was the catalyst for the composition. Ironically, he begins on bass clarinet before finding every key on his tenor while Finnie keeps pace with a blistering solo as well.
Just to change things up, rather than present each quartet sequentially, Aliquo breaks that rhythm by inserting the title track between "Lower Broadway Rundown" and "Pedal Taverns." It begins pensively through the leader's tenor and superb upright bass from Jexioro while guitarist Kovalcheck mostly comps until it gathers more intensity mid-way through. Following Aliquo's solo, the guitarist steps in with a declarative turn before the lovely melody is restated. Aliquo switches to his richly toned bass clarinet for the mournful "For the Vulnerable," a slow building tune where he essentially duets with the bassist, as they reflect on the city's homeless. Aliquo stays with the bass clarinet for the melancholic "Naked Statues," another referencing Nashville, specifically a silly incident about a statue of nine unclothed figure in the Music Row Roundabout. Each quarter member gets an individual opportunity in this one. Tempo revives for the closer, "Blues for Duffy and Doug," a celebration of life of sorts for two close associates who passed during the Covid period. On balance, this may be the strongest quartet tune of the eight, each player turning in spirited takes.
Edgy and expansive, the music lives up to its rather simple, ambitious title.
– Jim Hynes
Help Support Making a Scene
Your Support helps us pay for our server and allows us to continue to bring you the best coverage for the Indie Artists and the fans that Love them!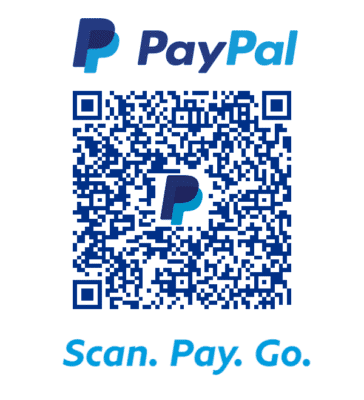 FOLLOW US ON INSTAGRAM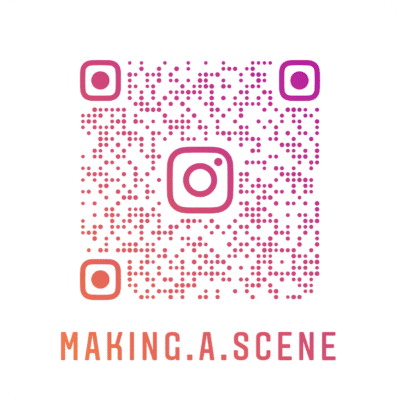 Subscribe to Our Newsletter