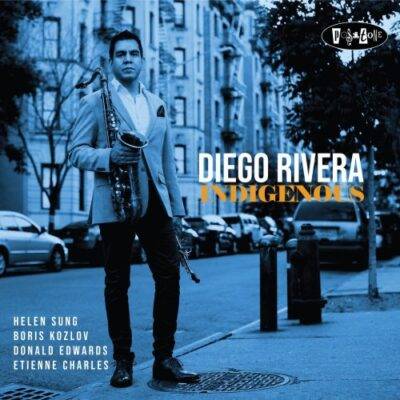 Diego Rivera
Indigenous
Posi-Tone
Indigenous is saxophonist/composer/bandleader Diego Rivera's second release for Posi-Tone. As the title suggests, this is multi-cultural program consisting of a mix of originals and covers. Joining the Rivera are trumpeter Etienne Charles (three tunes), pianist Helen Sung, bassist Boris Kozlov, and drummer Donald Edwards in a fiery quartet/quintet that blazes through these dozen selections in inspired fashion.
These are themes that inspire music all around the world viewed through the lens of America's indigenous art form: Jazz. They begin with "Marabi,". Cannonball Adderley's exuberant 1968 composition which is a musical tribute to the South African music style created by musicians who challenged the apartheid. This is one of three featuring Charles, who, as expected plays exuberantly on this song of freedom. The title track, and original, is a response to the destructive forces of colonialism veiled as national patriotism. Rivera writes, "As a young boy, I recall memories of attending Native American powwows and experiencing the emotionally moving and fulfilling celebration of indigenous American Indian culture. The hypnotic drums and powerful singing felt as if they were trying to lift the sounds up into the sky. Likewise, the impressions of music from those celebrations take me to the top of the Tenor Saxophone's range, soaring over thunderous drums provided by Donald Edwards."
"The Secret Life Of Plants" is the title track from Stevie Wonder's musical score to the 1979 documentary, based on the same name's 1973 book. It's a nod to the natural world, colored by Helen Sung's inspired piano introduction and Rivera's lovely soprano playing. "Sombras Del Pasado" pays respect to Rivera's Mexican heritage. Meaning "Shadows of the Past," Sombras Del Pasado tells the story of the Eighth Cavalry Mexican Military Band of the late 1800s. Rivera relates some interesting, little-know history in the liners. "The song starts with a melody over the Habañera rhythm, which has roots in Africa and brought to Cuba during the Trans-Atlantic slave trade. The Habañera rhythm is believed to be the "Spanish-Tinge" Jelly Roll Morton would cite as Jazz's essential ingredient. The Habañera would make its way east to Mexico, where it became a trendy dance. Now called the "Danzón," it would make another pivotal journey in 1884 when the Eighth Cavalry Mexican Military Band would bring it to New Orleans at the World's Industrial and Centennial Cotton Expo. Many members of the "Mexican Band," settled in the Crescent City and would become educators to some of New Orleans first Jazz musicians. The story of the Eighth Cavalry Mexican Band, while important, is not well known. Their legacy and contributions remain in the shadows of Jazz history."
"Asta Ta Malakia Sou" is a popular Greek-song from the 1950s. It is considered one of Greece's most beloved songs from the "Golden Era" of Greek cinema. Composed by Michalis Souyioul, it did not immediately receive attention from music publishers because it was considered 'catchy' enough for the listening audience. It made its way into the 1951 film Those They Should Not Love and quickly became one of Greece's most passionate love songs. The song, which translates to "Let your hair," is a melancholy look at life's preoccupations that may have eroded our youthful innocence. It too, features Charles. "Aztlán" is our term used, as Chicanos, to represent the mythical home of the Aztec-Mexica, our cultural ancestors. Aztlan is the pre-colonial region just north of Mexico and seen as the promised land for Chicanos who will one day return and celebrate their pre-Colombian, indigenous heritage. The band plays at a blistering tempo here with Rivera soaring.
"Sabor A Mi" is one of the most famous Mexican boleros from the pen of Álvaro Carrillo, a favorite of my Rivera's father that traces back to childhood memories. Boris Kozlov's bass sturdily underpins the melody before contributing a lyrical bass solo. Charles joins the quartet once again to engage in some banter with the soprano saxophone. "BLM Plaza" is a musical tribute dedicated to the section of 16th Street NW in D.C., which was renamed during the protests following the murder of George Floyd. The blues-inspired vamp is abruptly interrupted by a solo musical break that brings the whole tune to a sudden halt. Once the band re-enters, the momentum takes the ensemble to an optimistic climax before another interruption, yet again, by a new event, representing the cycle in the march against injustice.
"Nefeli" is a character in Greek mythology and a 'character' (and, of a different a sort) in Rivera's family. He describes the next two tunes as follows. "In Greek mythology, Nefeli (from Nephele) was a Greek goddess who Zeus created from a cloud and was the centaurs mother. In our family, Nefeli is our firstborn who carries her Greek heritage in her given name (my wife is from Thessaloniki, Greece). My parents choose to name me after the famed Mexican muralist, Diego Rivera, because he was an artist they admired. It was also a name that had no direct Anglo translation. My cultural identity began with my name and has become one of the most important gifts to me from my parents. This song illustrates the feeling I had when I was able to pass that gift on to my daughter through her name. "Melina Maria" is our second daughter whose name was chosen to carry her ethnicity along with it. Melina comes from the Greek word for "honey", and our Melina is just as sweet. The playful groove is indicative of her lighthearted and gleeful disposition.
"Purpose" is a powerful and fervent 12-bar blues with some of Sung's most outstanding playing and solos from all quartet members. "Shir LaShalom" was written by Yaakov Rotblit and premiered in 1969 by the Israel Defense Forces Infantry Ensemble. The song's controversial performance, which relied heavily on Rock music elements, was only overshadowed by its more controversial content. Rotblit wrote the song from the perspective of those who have fallen in battle, pleading the living to cease glorifying war. As the song states, "For even the purest prayers will not bring us back." It has become one of the most essential anthems of peace in Israel and serves a fitting close to this project.
Rivera's playing is gorgeously lyrical especially on soprano, often stunning, and so fluid that he at times sounds like the accordion common to the music of Mexico and Greece, albeit in different styles. Yet, when he plays the tenor on the bluesier tunes, he shows his gritty side. Throughout the rhythm section shows equal command of these varying styles, making for a most intriguing listen.
More on Diego Rivera
Diego Rivera is a tenured Associate Professor of Jazz Saxophone at Michigan State University where he also serves as Associate Director of Jazz Studies. Rivera was born in Ann Arbor, MI and raised 'just up the road' in East Lansing, MI. Born into a Mexican -American family, his Chicano heritage has always been important to him and shaped his creative endeavors. He attended Michigan State University where he studied with Andrew Speight, Branford Marsalis, Ron Blake and Rodney Whitaker. In 1999, he began his professional and touring career with the Jimmy Dorsey Orchestra on their Big Band '99 tour. He currently leads his own group, The Diego Rivera Quartet. Rivera has also toured with GRAMMY-Award winning vocalist, Kurt Elling, JUNO-Award winning Canadian Jazz Vocalist, Sophie Milman and The Rodney Whitaker Quintet. He is a member of the The Ulysses Owens Jr. Big Band (New York, NY), the Jazz @ Dr. Phillips Center Orchestra (Orlando, FL) and the Gathering Orchestra (Detroit, MI). He has also performed with artists: Ellis Marsalis, Christian McBride, Wycliffe Gordon, PRISM Saxophone Quartet, the Gerald Wilson Big Band and the Lincoln Center Afro-Latin Jazz Orchestra. Rivera has several credits to his name as a recording artist, composer and arranger. His latest leader albums include Connections (2019 Posi-Tone), The Contender (2013 DClef), and Hercules (2006 Rivera). He has also appeared on several recordings as a sideman on the PosiTone, Mack Avenue and Detroit Music Factory record labels.
Help Support Making a Scene
Your Support helps us pay for our server and allows us to continue to bring you the best coverage for the Indie Artists and the fans that Love them!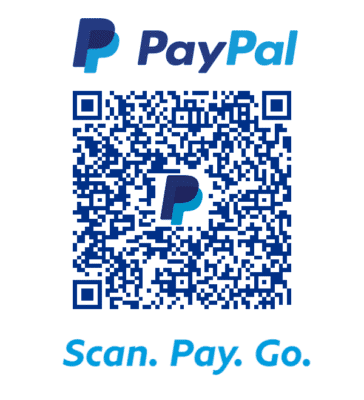 FOLLOW US ON INSTAGRAM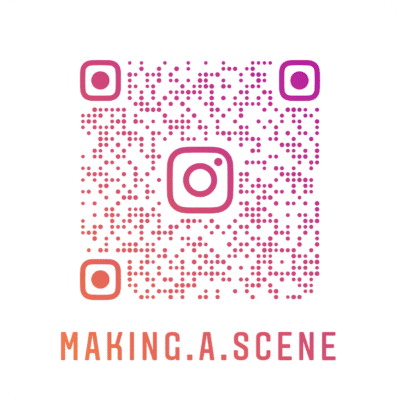 Subscribe to Our Newsletter