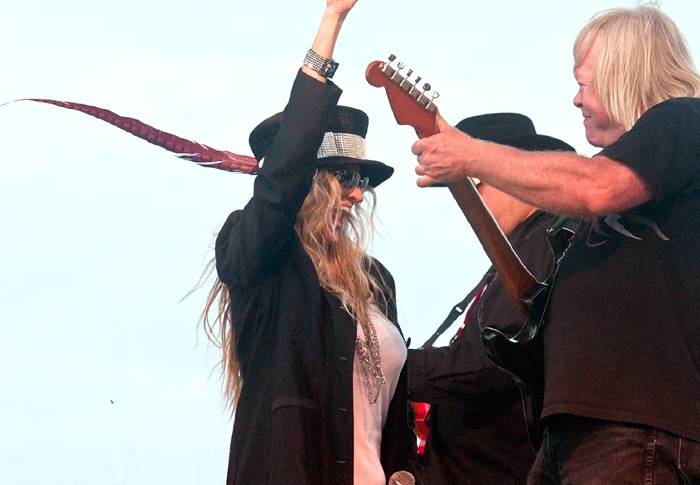 ---
---
---
---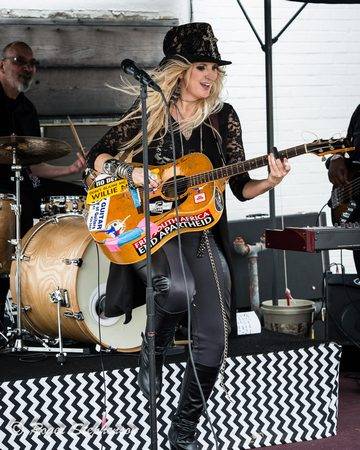 Critics an peers alike agree that Tullie Brae has the praiseworthy vocal distinction and stage charisma that creates an unforgettable show.
The soulful blues singer and multi-instrumentalist credits her gift to her roots in gospel music, like so many great and soul singers before her. Her musical journey started when she began singing in church where her Dad was pastor. She played piano, drums and guitar and early on assumed the role of choir director. Her artistic reputation grew within the gospel community which led to touring professionally with gospel groups.
Not only are Tullie's influences steeped in gospel music, while traveling and performing she was influenced by the sounds of Blues, Soul, Country and Rock 'n Roll. If you were privy to Tullie's ipod "favorites", you would discover a broad spectrum of musical genres and eras. A few of the artists include Elvis Presley, Howlin' Wolf, Muddy Waters, Willie Mae "Big Mama" Thornton, Etta James, Tina Turner, Janis Joplin, Joe Bonamassa, Melissa Etheridge, India Arie and Paul Thorn.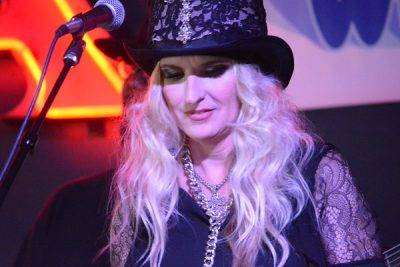 You may have recently seen Tullie touring with her band "The Medicine Man Revue" playing on the Main Stage at the King Biscuit Festival. You may have also seen her perform at the Garvin Gate Festival, The Juke Joint Festival, Smoke on the Water-Blues For A Cause and many more other great festivals. She has also headlined multiple club dates such as Hard Rock Café, B.B. King's, Slippery Noodle, B.B.'s Lawnside, Club Ebony while also performing on television and radio. While on tour she has opened for the Blues King himself, B.B. King, celebrating his birthday. Tulllie has enjoyed sharing the stage with artists such as Paul Thorn, Taj Mahal, Bonnie Raitt, Ruthie Foster, Chicago Rhythm and Blues Kings, Bobby Rush, Cedric Burnside, Lightning Malcolm, Jimbo Mathis, Jimmy Thackery, Big Jack Johnson and Terry "Harmonica" Bean among many more talented artists. You will see and feel Tullie's heart and soul during her performances, whether it's her original material or a cover that has been "Tullie-ized". We only hope to share her lasting gift with everyone who wants an authentic and powerful show.