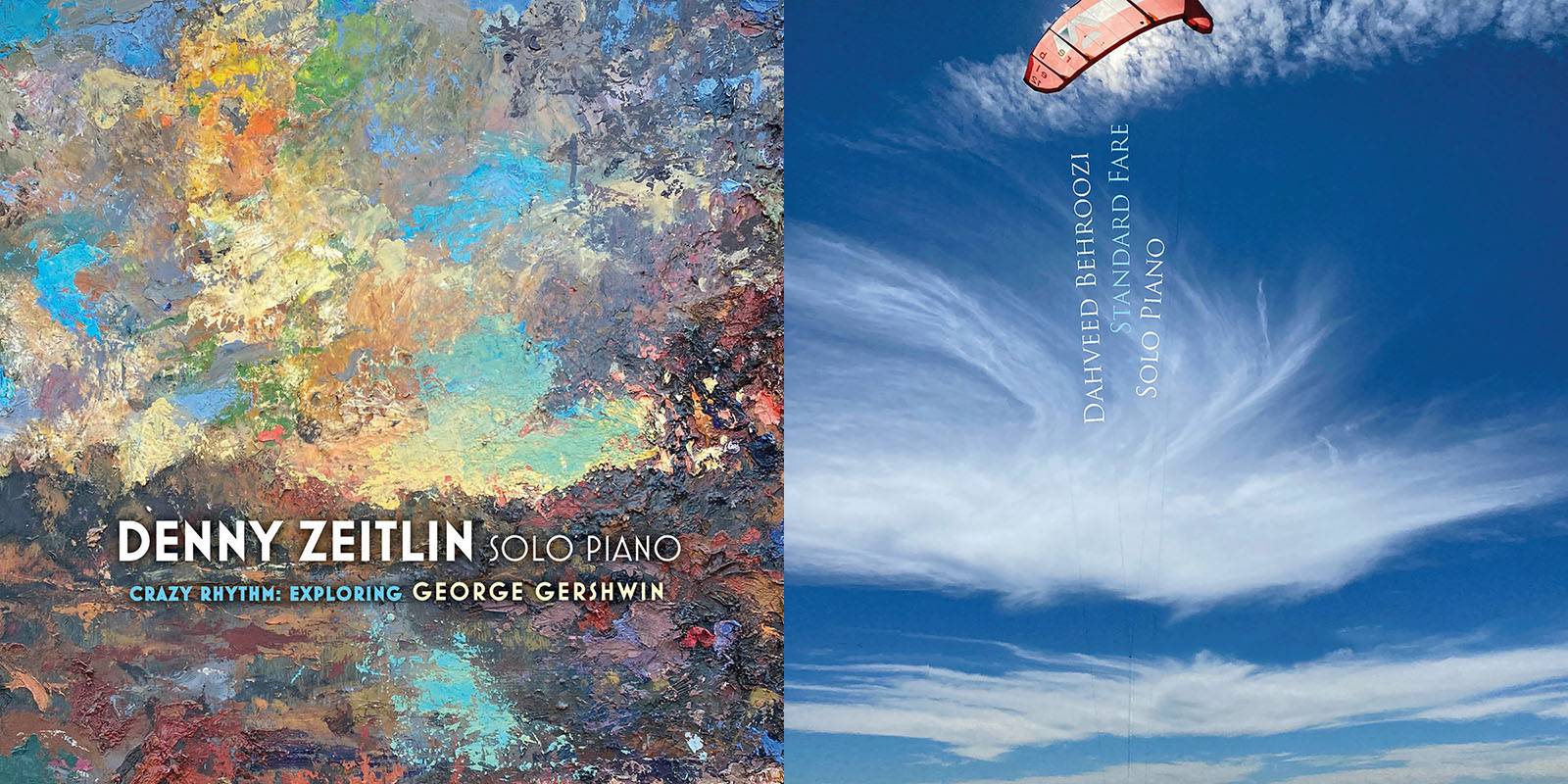 Sunnyside
While it might be a bit unusual reviewing two albums in the same space, we have two solo piano efforts from two different artists that are on the same label, both essentially interpreting standards. Understand this is not an effort to compare the two or necessarily draw distinctions between the two but their different approaches arguably make a better story.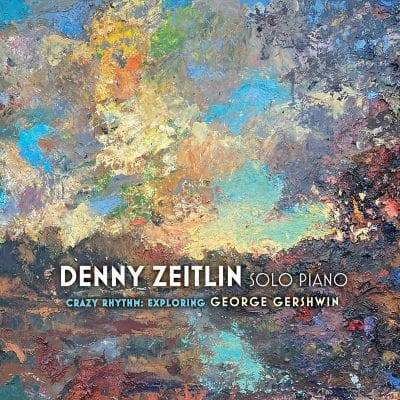 Denny Zeitlin
Solo Piano – Crazy Rhythm: Exploring George Gershwin
Devoting an entire album to Gershwin is certainly not out of character. For nearly a decade the pianist has focused on an individual composer in his annual solo concert at Oakland's fames Piedmont Piano Company. His 2018 selection was Gershwin as represented here. Zeitlin grew up listening to the popular and symphonic works of Gershwin as his parents often played the composer's music. The Miles Davis/Gil Evans collaborative Porgy and Bess became another major touchstone. Zeitlin selected eleven Gershwin compositions for the concert, ranging from the ridiculously familiar to the obscure, adding his own improvisations and reharmonizations as he does on Gershwin's best know song, the opening "Summertime." The teeming ballad "How Long Has This Been Going On" was originally supposed to appear in 1927's Funny Face but was pulled and used a decade later in Rosalie. Zeitlin briefly states the melody but concentrates mostly on exploring the chorus. "S'Wonderful" did appear in Funny Face, becoming the only tune from that show to endure as a jazz standard, Zeitlin applying some different modulations and time signatures in his take. "Bess You Is My Woman Now," from Porgy and Bess is sung as a duet in the musical with Zeitlin expressing the duality both in showing love and foreshadowing darker times. Digging deeper into the same musical, he dissects the various sections of "It Ain't Necessarily So" and expresses grief and angst in his moving rendition of "My Man's Gone Now."
"By Strauss" is an obscure one, intended as a mockery of their contemporaries as written by the Gershwins, Zeitlin transforms it into a tender waltz. "The Man I Love," conversely gets the up-tempo swinging treatment while "I've Got a Crush on You" becomes an elegant bossa nova. The widely covered "Fascinating Rhythms" gets shifting time signatures while the closing "I Was Doing All Right" from The Goldwyn Follies finds it balance between playful and measured with an encore that has the attentive audience politely expressing their approval.
Dahveed Behroozi
Solo Piano – Standard Fare
The West coast based Behroozi has long had a goal of recording standards solo to employ both his jazz and classical training. Mostly these are melodies and structures that have been ingrained in his memory for years. Like Zeitlin's it was recorded in the Bay Area but without an audience as it was in a prepared living room on a Bosendorfer piano in January 2023. Interestingly, Behroozi did not choose a single Gershwin composition but instead weighted his program primarily toward Cole Porter and secondarily Thelonious Monk. There are others too such as Kern and Hammerstein's opening "All the Things You Are," stretching the song by playing with its structures, barely addressing the melody.. Inspired by Keith Jarrett, he messes with the time signature in Rodgers and Hart's "With a Song in My Heart" while infusing some blues and gospel into Brooks Bowman's "East of the Sun." The oft covered Carmichael/Washington "The Nearness of You" just drips with emotion in Behroozi's reading.
As mentioned though focuses mostly on Cole Porter and Monk. Without really a plan, Behroozi chose Porter's "I Love Paris" on a whim and had fun shifting from major to minor tonalities, emphasizing the uplifting sections. Porter's "All of You" gives Behroozi the opportunity to showcase his classical influences, invoking Schumann and Brahms and then decides to swing hard on "Just One of Those Things." Classical strains also imbue Monk's ballad "'Round Midnight" while the closing "Tinkle, Tinkle" remains as bright as the original even though Behroozi strays from the structure with his playful improvisations.
Both recordings are eminently worthy, and because the repertoires are likely familiar, it is intriguing to hear how each imaginatively approaches these iconic tunes.
Help Support Making a Scene
Your Support helps us pay for our server and allows us to continue to bring you the best coverage for the Indie Artists and the fans that Love them!
Make a one-time donation
Make a monthly donation
Make a yearly donation
Choose an amount
Or enter a custom amount
$
---
Your contribution is appreciated.
Your contribution is appreciated.
Your contribution is appreciated.
Donate
Donate monthly
Donate yearly
You can donate directly through Paypal!
Subscribe to Our Newsletter