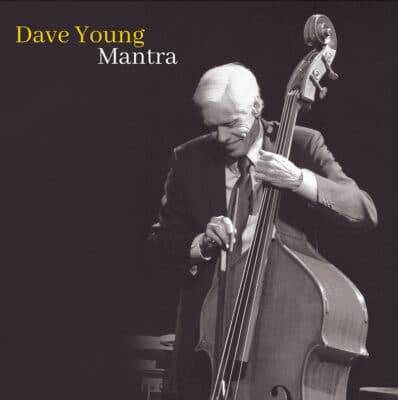 Dave Young
Mantra
Modica Music
This is the third review you may be reading this week about a Canadian artist, in this case, the seemingly ageless bassist and composer Dave Young, 81 years young (not a play on words, it just turned out that way). If you are unfamiliar with him, consider that he has had an international career, mostly as a sideman and session player for Oscar Peterson (three decades) as well as these other great pianists: Tommy Flanagan, Kenny Barron, Oliver Jones, and Cedar Walton. Young first as a leader was for Fables and Dreams, in 1993. Two years later, he recruited a group of pianists including Peterson, Mulgrew Miller, Flanagan, and Renee Rosnes for the acclaimed Two by Two, the first in a series of bass and piano duets. Mantra is his sixteenth album as a leader, and it has Young leading essentially a sextet with special guests. Young is joined by trumpeter Kevin Turcotte, reedist Perry White, guitarist Reg Schwager, pianist Brian Dickinson and drummer Terry Clarke. Special guests include Ewen Farncombe on organ, John Johnson on alto sax and flute, and Les Allt on flute.
Around Toronto, where he has been based since 1967, Young built his reputation on reliability as well as for his technical facility and elegant tone. Here he has six original compositions, all five to ten years old, alongside interpretations of Thelonious Monk, Woody Shaw and Horace Silver. As you might expect from this veteran, the jazz is straight-forward and conventional. This quote from Young stands out regarding improvisation – "I like compositions that are not overly complicated in terms of harmonic changes – it makes the guys think too much. I'm a firm believer that you shouldn't be thinking too much when you're improvising – you should just be going with the flow." And going with the flow is just what the band does. This one goes down very easy on the ears.
Like so many musical projects, Young was looking for a window in the pandemic shutdown where he could gather his group together. They kick off with Woody Shaw's "Green St. Caper," with trumpeter Turcotte in the lead with his muted solo. The tune is named for a long defunct club in NYC and should be recognizable to jazz fans as a contrafact of "on Green Dolphin Street." Although Shaw was usually a musician described as playing with urgent fervor, this version of the tune remarkably ups the ante. Young's original, "Gypsy," is a nod to his late friend, Vancouver jazz pianist Bob Murphy. Similarly, Young's "Waltz for Blue," nods to jazz trumpeter Blue Mitchell, with guest Ewen Farncombe's organ adding the bluesy feel and backing for Perry White's gutty tenor solo, before the organist takes an inspired flight himself.
Each band member has a swinging say in Monk's "Evidence" while Blossom Dearie's "Inside a Silent Tear" changes the mood and texture entirely as Young creates a noir feel with his tuneful bass work, augmented by tasteful guitar playing from Schwager, and White on bass clarinet delivering Dearie's vocal part. The title track brings us back to the powerful horn ensemble playing with Schwager and Farncombe enveloping the sound with nice colors. Turcotte blasts off and the tandem of Clark and Young fill the steady bottom. Young exhibits more fondness for the blues by including "Opus de Funk," an early Horace Silver tune, where the leader delivers one of his most emphatic solos and White goes into tenor titan mode in a feisty exchange with Clarke on the kit. As with the Silver piece, Young retreats to his early days with "Ode to the Southwest," a tune that originally appeared in trio form with Cedar Walton that was written while Young was touring Colorado and New Mexico in the early 2000s. As Young mentions in the liners, it's Farncombe's B3 overdub that gives this version a special feel as he and Schwager get to stretch out again, with Young weighing in ever-elegantly.
Young ends with two of his own as "We Three" features both John Johnson and Les Altt on flute for a lovely, flowing piece, also featuring a glistening solo from Dickinson who further shines on "Myako's Waltz," a gentle ending to a soothing, relatively predictable but flawless executed album. This is the kind of jazz that most can relate to – just solid, at times passionate playing, without esoteric passages or wild histrionics, with a few nice surprises like the piano, B3, guitar combination for good measure. Like your favorite beverage, it all goes down smoothly.
Jim Hynes
Help Support Making a Scene
Your Support helps us pay for our server and allows us to continue to bring you the best coverage for the Indie Artists and the fans that Love them!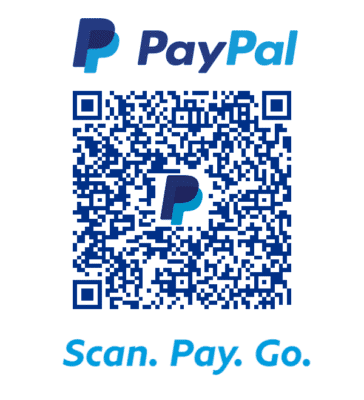 FOLLOW US ON INSTAGRAM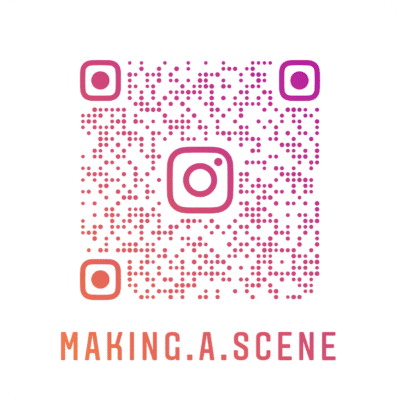 Subscribe to Our Newsletter