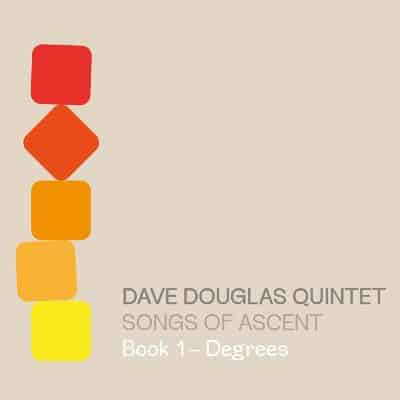 Dave Douglas Quintet
Songs of Ascent Book 1 – Degrees
Greenleaf Music
We introduced you to contemporary jazz composer, trumpeter, bandleader, and owner of Greenleaf Music Dave Douglas on the pages earlier this year with his work, Secular Psalms. Douglas lives far from the mainstream, out on its edges, the primary reason he founded his label as a home for kindred spirits of his type. That project was a commissioned suite of ten pieces with cellist Tomeka Reid and a group of young European musicians inspired by Jan van Eyck's Ghent Altarpiece, known as The Adoration of the Mystic Lamb, a polyptych originally painted for display in St. Bavo's Cathedral in Ghent, Belgium. The music draws on 15th-Century Flemish composer Guillame Dufay. So, that's a long way into the continuation of the Psalms recordings, presenting here Songs of Ascent Book 1 – Degrees with his bandmates from three previous albums – Jon Irabagon (tenor, soprano, alto clarinet), Matt Mitchell (piano), Linda May Han Oh (bass), and Rudy Royston (drums).
At this same time with the same quintet, Douglas is issuing Songs of Ascent Book 2 – Steps exclusively to his Greenleaf subscribers. Both projects are inspired by Psalms 120-134, known collectively as Songs of Ascent. The writing process was somewhat unique in that he wrote 15 pieces of music in order and a 16th piece emerged quickly which is "Never Let Me Go," the leadoff track to the album. Eight are on each disc. Douglas emphasizes in the liners that he recorded all of his parts first and then sent them to his bandmates who recorded their parts separately. The pandemic has made this kind of remote recording almost standard by now although Douglas' music is far from easy – often a mix of intricate ensemble playing and improvisation, staged in a way to deliver a variety of tones and moods.
While Secular Psalms drew from sources ranging from the Latin Mass to Marvin Gaye to medieval poet Christine de Pisan and Douglas himself, these selections start with the words of the psalms themselves and there are no vocalists. Douglas relies heavily on the Robert Alter translations, striving for uplifting messages and the central image from each psalm, which formed the song titles. Douglas and Irabagon on tenor engage in some tight unison lines before each blasts off on their solos in the opener "Never Let Me Go" as Royston is major force, as per usual. Mitchell's comping sounds atonal at times and his solo goes in angular directions but the piece holds together well. "Deceitful Tongues" has even more intricate unison lines. It's more remarkable when we again realize the parts are recorded separately. The horns create some interesting harmonics along the way over an undulating undercurrent.
"Lift Up My Eyes" plays to a series of scales, as if we are ascending stairs or a hill. Irabagon remains on tenor blowing a series of clusters to Royston's frenetic beats. It seems as if Douglas's lines are following the tenorist when we know in fact that the reverse is true, such is the interweaving tightness of the quintet. As the title suggests, we get a bit of breather with "Peace Within Your Walls." This is the halfway point and while the music is certainly on the edgy side, it is not free jazz per se. It's freewheeling as each participant wanted to inject their own energy and personality into their statements. While Royston is a driver, pianist Mitchell seems to play the role of collaborator, giving the quintet what it needs but he certainly makes some interesting chord choices
"Enthroned" also leans pensive, with Douglas' low register tones creating an interesting contrast to Mitchell's sparkling notes before moving into mid-range tones. Irabagon follows in his usual aggressive style before the rhythm trio delivers gentle surges that beckon the horns back to restate the head. "A Fowler's Snare" bursts out with the complex unison lines that by now seem to be a signature of this quintet. This one, even more so than the others is head spinning. "captor"" is lighter and more lyrical with more terrific bass work from Linda May Oh while "Mouths Full of Joy" is the epitome of Douglas' goal – music just oozing with enthusiasm and positivity as each quintet member goes full throttle.
Given that this is biblical material, one might it expect it to be spiritual as was the previous release but that's hard to find here. Instead, you find mostly energy and fire. For those unfamiliar with Douglas, this is a good entry point. It is as strong as any project he has recorded and will draw subscribers to his Greenleaf catalog.
Help Support Making a Scene
Your Support helps us pay for our server and allows us to continue to bring you the best coverage for the Indie Artists and the fans that Love them!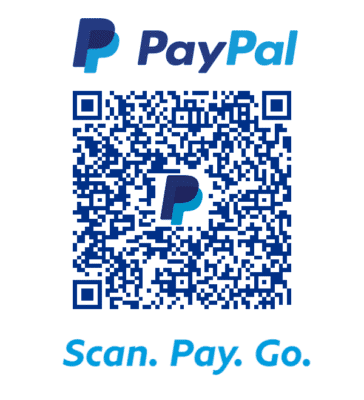 FOLLOW US ON INSTAGRAM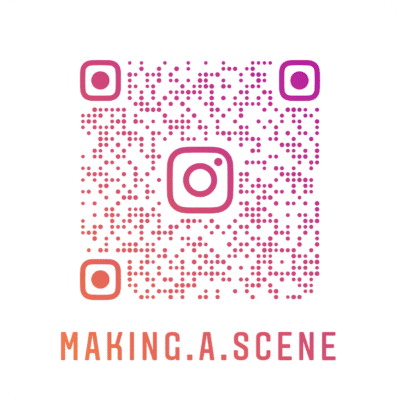 Subscribe to Our Newsletter