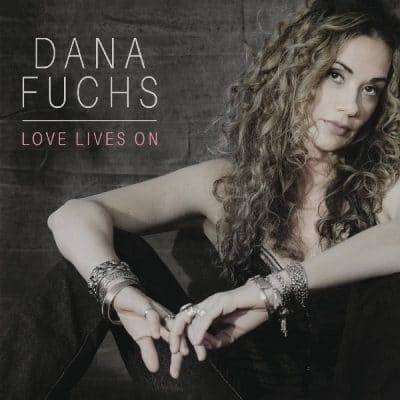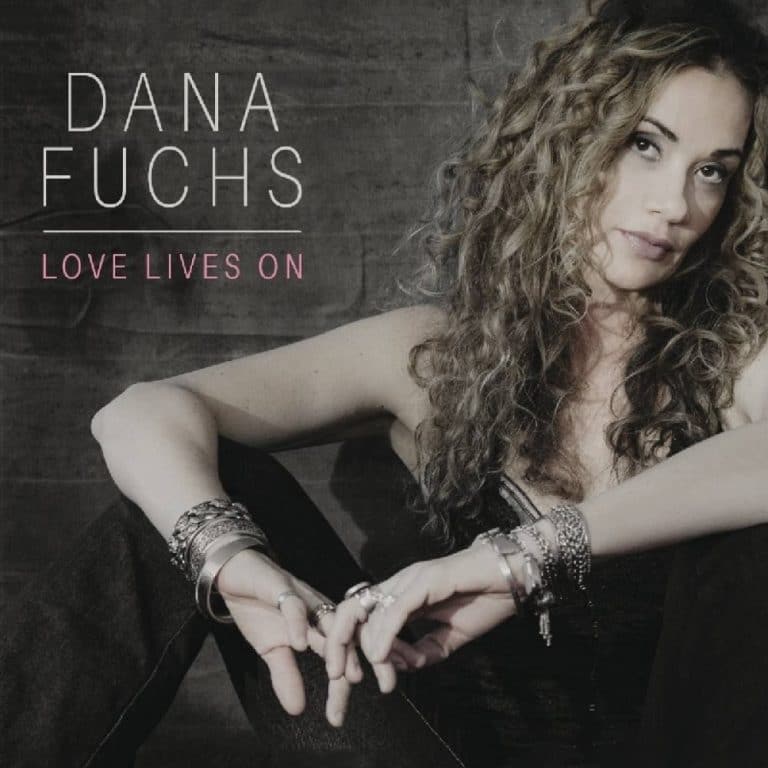 Dana Fuchs
Love Lives On
Get Along Records
Dana Fuchs is a soulful blues rocker whose primary influence is Janis Joplin. In 2001 she starred in New York City's off-Broadway production of "Love Janis" as one of several singers who alternated in the role. During her downtime Fuchs would often play the now closed B.B. Kings Blues Club on 42nd Street. In 2003 Fuchs released her debut album "Lonely for a Lifetime". Movie director Julie Taymor cast her in 2007's "Across the Universe", as a Joplin like character named "Sexy Sadie", and the film was nominated for Best Picture at the Golden Globe Awards.
Fuchs signed with Ruf Records in 2011 and released "Love to Beg" co-produced with her guitarist and co-writer Jon Diamond. She followed up with her third studio album "Bliss Avenue" in 2013; and the live "Songs From The Road" in 2014. Her last album was 2015's independently produced "Broken Down Acoustic Sessions".
Fuchs states "It's a new beginning for me in every way" as she traveled to Memphis to record. The album is produced by Kevin Houston at the Music & Arts, Ward Archer Studios. Musicians include Fuchs, lead vocals; Jon Diamond, guitars and harmonica; the Hi-Rhythm section's Reverend Charles Hodges, organ; Glen Patcha, piano and Wurlitzer; bassist Jack Daley; Stax Record's drummer Steve Potts (from Booker T. and The MG's); and the fabulous horn section of Kirk Smothers, saxophone; and Marc Franklin, trumpet. All of the songs (except the covers) were written by Fuchs and Diamond including five co-written with Scott Sharrard formerly of The Greg Allman Band.
Classic Rock Magazine describes Fuchs voice as "dirty and illicit, evoking Joplin, Jagger and a cigarette butt bobbing in a glass of bourbon". Dana opens with "Backstreet Baby" about a woman with "nothing to lose"; her intense vocal complimented by the guitars and horns. Another horn fueled feel-good Stax like romp is "Same Sunlight".
On the title track; on "Faithful Sinners" and again on the gospel infused "Callin' Angels" Fuchs "bares her spiritual soul" as she fondly remembers her recently deceased parents and siblings; her loss softened by the birth of her new baby. "With loss, there is always gain…that's what happens at shows. I've seen people hug each other…"
The selected covers include a funky version of Otis Redding's "Nobody's Fault but Mine" and a re-arrangement of Johnny Cash's "Ring of Fire" featuring Eric Lewis on pedal steel.
You'll discover that Fuchs is made to sing with a horn section and Smothers and Franklin are the best in the business. Houston's fabulous production makes "Love Lives On" the best yet from Fuchs.
Richard Ludmerer
[amazon_link asins='B07BF1Z35Z,B00NO3B4H8,B00CO8KNAS,B015YPSD7W,B005OGQD0G,B001BOXJZW,B001138U7A,B004IZJKXG,B07C4YHPT3′ template='ProductCarousel' store='maasc-20′ marketplace='US' link_id='5f9d9afe-5aa8-11e8-93e9-21c897b200b0′]