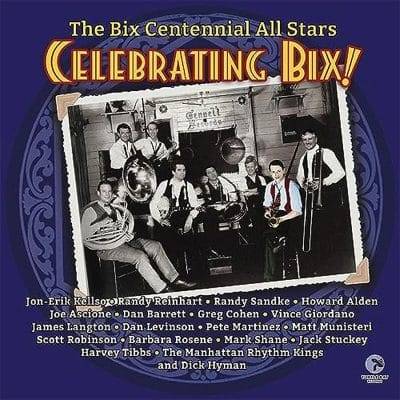 Dan Levinson
Celebrating Bix!
Turtle Bay Records
In one sense this feels like a continuation of the story we brought you about Gennett Records this past June where the Buselli/Wallarab Jazz Orchestra delivered the 2-CD set The Gennett Suite, the second part of which featured mostly to the music of cornetist and premier jazz soloist Bix Beiderbecke. In fact, that same Gennet label logo appears beneath the two CDs in Celebrating Bix! multi-reedist Dan Levinson's big band tribute to the jazz legend Beiderbecke. The cornetist died way too young at age 31 due to alcoholism; he was that generation's version of Hank Williams or Jim Hendrix, a classic burnout.  During the late twenties Louis Armstrong was by far the biggest star in jazz and didn't really have a rival until Beiderbecke emerged from, of all places, Davenport, Iowa. There are copious details in the booklet, so we'll refrain from too much biographical information.  Instead, understand that this set is a 20th anniversary edition of Celebrating Bix! originally released in 2003 with additional songs that did not fit the original single CD.
The original project was the brainchild of Doug LaPasta, amateur musician and businessperson, who sought new arrangements for Bix's tunes while recreating his solos, rearranged in three-part harmony by the three cornetists that lead the band. Unfortunately, LaPasta passed in 2022 and Levinson, who plays clarinet, alto sax, and a seldom heard instrument of Beiderbecke's time, the C-melody sax, took over the project. This new project understandably also has some new band members as others are no longer with us as well. Gleaning the names of those in the band, we find the versatile Scott Robinson (clarinet, tenor and C-melody saxophones), and two mainstays of Catherine Russell's band, pianist Mark Shane and guitarist Matt Munisteri. It takes a special kind of musician who is well versed in the jazz music of the '20s and '30s. The lead cornetists are Jon-Erik Kellso, Randy Reinhart, and Randy Sandke. Full personnel appear below.
Beiderbecke was only an occasional composer, having stamped his legend as one of the original great jazz soloists. From the original project we have Kellso leading the ensemble on Hoagy Carmichael's "Riverboat Shuffle." Beiderbecke's signature composition "Davenport Blues" features the three cornetists in an arrangement from Shane. "The Jazz Me Blues" features exchanges between Reinhart and Kellso.  "Blue River" is a notable 1927 recording that left Bix little soloing opportunity, compensated for by the cornetists in this rendition. "I Need Some Pettin'" and the famous "I'm Coming Virginia" also appear, the latter with vocals. The late Pete Ecklund's arrangement of "Lonely Melody" features Bix's solos from two different takes, variations of each other.
New material includes Frank Trumbauer's 1927 "Trumbology" which Levinson rewrote for three C-melody saxophones. "China Boy" and "Just an Hour of Love' are also previously unreleased. The latter features the vocals of Barbara Rosene and the rare bass saxophone played by Vince Giordano.
Other noteworthy takes are "Clementine" where pianist Dick Hyman replicates every one of Bix's notes. Pete Martinez and Scott Robinson join Levinson on C-melody saxophones, and Robinson plays the bridge on "Borneo" on a clarinet without a mouthpiece to simulate, as in the lyrics, "Wild Man Sam" toot-toot-tooting on his horn-eo."  The three cornetists quote Bix verbatim on "Clarinet Marmalade" and the trombone choir imbues "Singin' the Blues." "San' feature the voices of The Manhattan Rhythm Kings and the set ends with the seldom heard "Deep Sown South," from Bix's last date as a leader.
These old timey sounds, if one listens casually, can become tiresome. Intent listening, however, reveals many special musical moments as those referenced above. There are instruments here that one never hears in today's music, and the underlying melodies will at times seem oddly familiar. On top of that, there's an immense amount of history in the booklet, which you probably can't even finish reading in the time it takes to listen to both CDs.
Personnel
Jon-Erik Kellso, Randy Reinhart, Randy Sandke – cornets
Dan Barrett – trombone, cornet
Harvey Tibbs – trombone
Dan Levinson, Pete Martinez, Scott Robinson, Jack Stuckey – various clarinets and saxophones
Mark Shane – piano and Dick Hyman – piano (on "Clementine" only)
Howard Alden, Matt Munisteri – guitar
Greg Cohen -bass, Vince Giordano – bass, bass saxophone
Joe Ascione – drums
James Langton, Barbara Rosene – vocals
The Manhattan Rhythm Kings (Marc Kessler, Brain Nalepka, and Hal Shane) – vocals
Help Support Making a Scene
Your Support helps us pay for our server and allows us to continue to bring you the best coverage for the Indie Artists and the fans that Love them!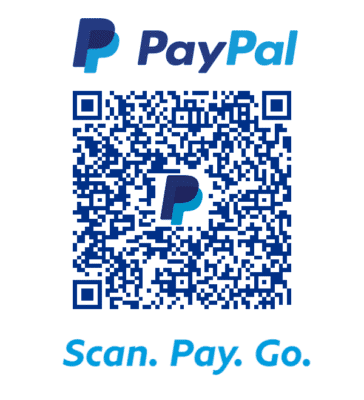 FOLLOW US ON INSTAGRAM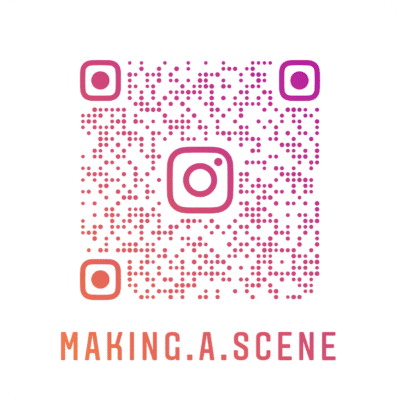 Subscribe to Our Newsletter