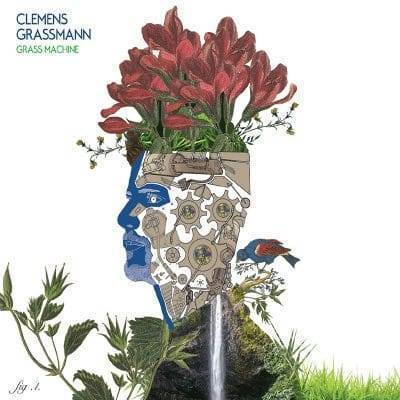 Clemens Grassmann
Grass Machine
Self-released
Drummer and composer Clemens Grassmann is obviously elated to record this album, Grass Machine, as he says in this quote, "'We left the drums the way Billy Hart had set them up,' they told me as I entered the drum booth," recalls Grassmann. "I had never felt such a sensation, a magical mix of devotion, humility and excitement, that I would record my music at Rudy Van Gelder Studios, in the exact same room that gave birth to John Coltrane's A Love Supreme, Herbie Hancock's Maiden Voyage, and Wayne Shorter's Adam's Apple." As one reads that quote, the tendency is to infer that this will be a fairly mainstream effort, yet it straddles the line perfectly between that and more aggressive avant-garde passages. So, in that sense it finds a balance between such fare as Herbie's Maiden Voyage and Trane's Love Supreme, the latter not in a spiritual sense but in terms of fierce aggression. That traces of course to Grassmann's compositions and to the unusual configuration of his band, with three saxophones and one trumpet on the front line. They are Aaron Bahr on trumpet, David Milazzo on alto saxophone, Sam Dillon and Chris Bittner on tenor saxophones, Chris McCarthy on piano, Cole Davis on bass, and Clemens Grassman on drums.
The title of the album stands in twofold meaning. The first, lighthearted in nature, is derived from an amiable nickname given to Grassmann by his colleague and friend, alto saxophonist David Milazzo. This nickname was combined with the essence of Grassmann's industrious mindset and thus the title Grass Machine came about. The second layer of meaning carries more depth to it. With Grassmann's mindset comes the drive to keep working and overcoming despite the pandemic conditions in New York. To Grassmann, the nature of New York is found in the ever-moving workers and machines who are the heart blood of the city. To Grassmann, the title ultimately stands as a call to "be yourself, be a worker, and be a machine." Yet, the leader did not consider the impact of those Google searches as lawnmowers show up there. Oh well, it was with good intentions as stated.
Musically, Grass Machine showcases intricate arrangements that strike a careful balance between highlighting melody and shining a light upon the inner machinations of the band. The album is all about balance from lots of perspectives – melody and improvisation, tempo, hard-pop vs. avant-garde, and large ensemble to smaller combo. Jannek Zechner, the record's mixing engineer, does a superb job of pulling these elements together. The consistent driver here though is energy. The session just smokes throughout.
In terms of the writing, some of this gets a bit esoteric, reminding us of what so many have said about jazz, "you don't have to understand it, you just have to feel it." It's impossible not to feel the impact of this band's hard driving attack. Grassmann's unique writing concept is evident on the track "Re.Op.," the title of which is taken from the phrase and writing technique "recursive optimization." Recursive optimization describes a problem-solving method in which a large problem is broken into smaller ones and handled methodically – a technique used by Grassmann to brainstorm and develop the chord voicings and progressions on the track. Grassmann claims to apply some of this technique to the various emotions surrounding the COVID-19 shutdown. In other words, take apart the cluster and break them down one by one. This one has aggressive blowing from the horns, a glistening solo from McCarthy, a few short bursts from the leader and an explosive climax from all. "Chicken on a Trane" comes at a blistering tempo, with tricky syncopation and trumpeter Aaron Behr with the first say, after which the saxes enter with their bebop lines, each blowing around four choruses as they exchange energetic statements back and forth, until McCarthy steps in dancing all over ivories. The rhythm tandem of Davis and Grassmann keep the fiery tempo intact before the band returns to the head and out.
Another composition that spotlights the band's sound and the composer's approach is the ballad-like "Tech Delight." This composition began simply with a chord progression which Grassmann proceeded to revisit in a variety of ways, bringing him great joy as he rediscovered the thrill of harmonization in its limitless possibilities. This great elation and excitement in voicing techniques is ultimately what led to the piece's name as "Tech Delight" is a derivative of "Voicing Technique Delight." The handoff from the trumpet to the alto solo in seamless, setting the stage for more inspired playing that takes it away from a ballad into more of a mid-tempo piece which builds to the boiling point.
The oddly titled "Rat Jacuzzi" begins with Davis' bass solo before blossoming into an expansive melody we might indeed associate with the early Blue Note records that Grassmann cites, yet it becomes a vehicle for fierce saxophone and trumpet solos that reach edgy proportions. "Petrichor," is rather obviously a true ballad, as it means the smell of the earth after a rainfall. The opening ensemble parts are gorgeous, and each horn who steps forward plays expressively to the gentle comping of McCarthy and subtle kit work from the leader. "Glimpse of a Second Sound" begins with Grassmann, another tune squarely in the hard bop mode, featuring robust solos, particularly from the two tenors and Behr on trumpet.
The energy never lags. Grassmann delivers a hard-hitting, uplifting album that should further his reputation as a triple threat – drummer, composer, and bandleader.
Help Support Making a Scene
Your Support helps us pay for our server and allows us to continue to bring you the best coverage for the Indie Artists and the fans that Love them!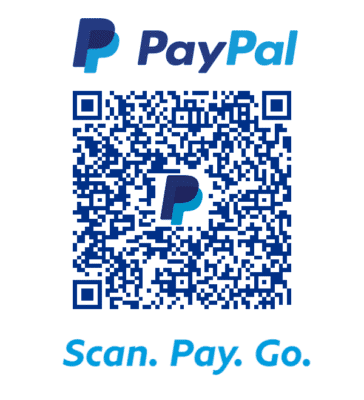 FOLLOW US ON INSTAGRAM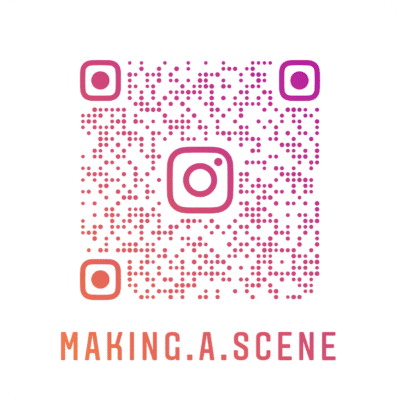 Subscribe to Our Newsletter