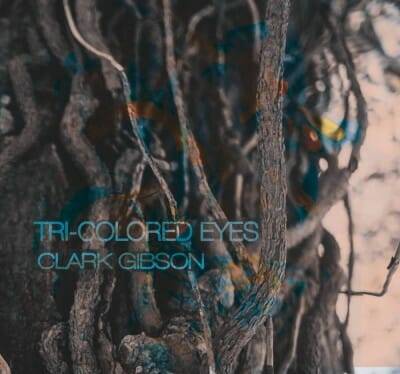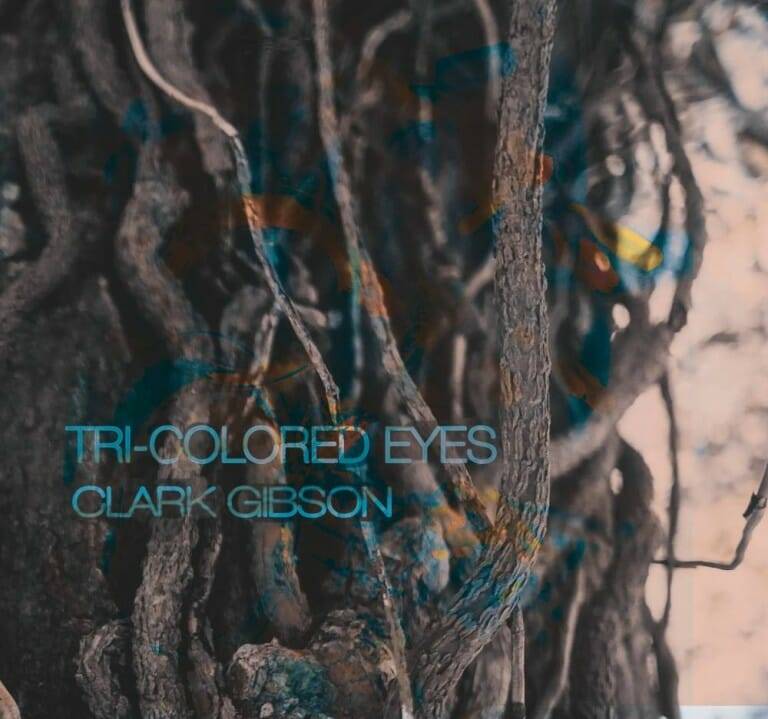 Clark Gibson
Tri-Colored Eyes
Self-released
This is saxophonist Clark Gibson's fourth release as leader and reunites him with one of his earliest collaborators, the in-demand B3 master, Pat Bianchi. It's their mission on Tri-Colored Eyes, all Gibson compositions, to honor the hard bop organ trio sound of past years while con-temporizing it. When most folks think of organ-backed units, they land on soul jazz but while this certainly has some of those elements ("Slasty'), it mostly moves with hard bop and improvisational jazz grooves. And, it's not a trio but a quintet instead. Aboard with Gibson (alto/soprano saxophone/flute) and Bianchi are Evan Edmonds (trombone), Jim Pisano (tenor saxophone), and Jeremy Thomas (drums).
Gibson began in Denver, Co where he developed his sound playing alto and soprano saxes with Bianchi on piano, as they performed throughout the state. As Gibson's career took shape, he wanted at some point ot make a record with Bianchi on organ. This opportunity presented itself and Gibson arranged a session at Northeastern State University, where he is the Director of Jazz Studies. Yes, count Gibson as a composer and educator too.
These seven pieces excepting "Trey" all exceed seven minutes, giving the soloists ample room. The disc begins with "Nocturne Blues," purposely hearkening back to the recordings Freddie Hubbard made with Johnny "Hammond" Smith on organ and Stanley Turrentine on tenor. Rousing solos come from Edmonds, Bianchi, Gibson, and Thomas with the piece building to a climax toward the end of Bianchi's all-over-the-keyboard solo backed by sturdy horn ensemble playing, and superb beats from Thomas. "Love Letters" slides into a simmering, sensual groove with Gibson's soprano out front. The title track merges the intensity of the opener with the tenderness of the previous as the band alternated lamenting passage with aggressive solos.
"Trey" stands out not only for its brevity relative to the others, but as a heartfelt dirge-like ballad, led by Gibson's mournful flute. It was composed for John Crawford III (nicknamed Trey), a 22-year old father whose life was ended due to police brutality in Beavercreek, OH in 2014. Gibson is donating major portions of the proceeds of this album and the composition to the John Crawford Foundation, an organization dedicated to educating and supporting families who have lost loved-ones to police brutality.
"Jack," the disc's longest rack at over 12 minutes returns to hard bop with the horns in ensemble before each member gets a chance to stretch out, with Pisano's tenor and Bianchi's B3 solos especially outstanding. "Truth and Beauty" was composed for a personal friend of Gibson's who "lived by a raw, honest personal code, and was uncompromising to live any other way," a style modeled after bold figures like Nina Simone and Charles Mingus. It's another ballad this time with Gibson leading the somber melody on alto, delivered with conviction while Thomas backs sensitively with his brushwork. Bianchi backs with sustained chords and fills before stepping out with a dazzling solo. Many of the passages here and in some other parts of the album present an organ trio sound, with Edmonds and Pisano laying out.
We do get the beautiful soul jazz in the bluesy closer "Slasty," a tune that surely would satisfy those seeking the organ jazz sound from the '60s. The combination of this bluesy approach and the brash hard bop sound and tender ballads throughout the album, make for a nice, varied, and, at times, exciting listen.