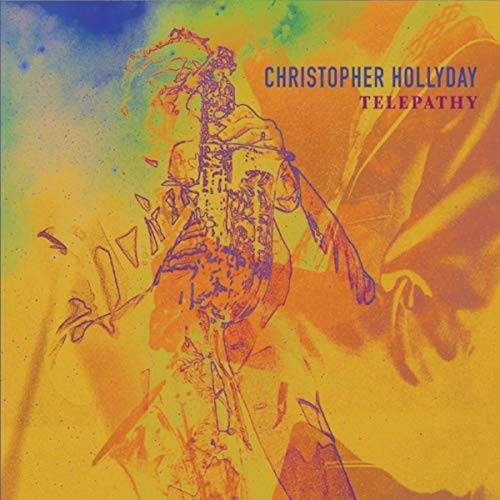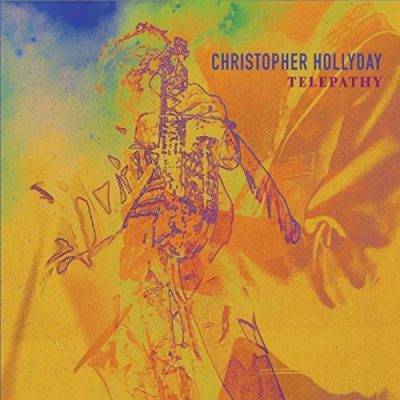 Christopher Hollyday
Telepathy
Self-released
Hard bop alto saxophonist Christopher Hollyday is back for the first time in 26 years as a leader. He plays with so much enthusiasm and unbridled fury, that it's immediately clear he must have been bursting at the seams to get back into a studio. Jazz fans may recall Hollyday form the late'80s and early '90s when he was hailed as one of the Young Lions at just nineteen years old. He began recording at age 15, having taken up the alto at nine, and playing in his brother's band when he was only 13.
In retrospect perhaps Hollyday's almost instant trajectory was too much. He played and recorded with Maynard Ferguson (Big Bop Nouveau album) and made three quartet records for the Novus label with all-star rhythm sections between 1988 -91. While touring as a bandleader, he gave clinics at local schools and became interested in teaching. Leveraging his studies at the Berklee College of Music, Hollyday moved from Boston to San Diego in 1996 where he has been a jazz educator ever since. When he first started he was likened to Charlie Parker and to his mentor Jackie McLean.  Some hear echoes of Phil Woods and other great alto bop players in his sound. The truth is that Hollyday knows the music of that era far better than most.  Just listen to a few passages and you'll be convinced.
This is a set (albeit a short one) of six classic bop tunes where Hollyday proves he hasn't lost a bit of his passion and swing, let alone is full-bodied, gorgeous tone.  It's a quintet with Joshua White on piano, well-schooled bop player Gilbert Castellanos on trumpet, with Rob Thorsen (bass) and Tyler Kreutel (drums) holding down the rhythm section. Other than Hollyday and Castellanos, the solos are short and concise.  None of the six tracks exceed seven minutes.
The album kicks off with Freddie Hubbard's "One Of Another Kind," taken at a furious tempo with inspired solos.  Bud Powell's "Hallucinations" follows where Hollyday delivers a brisk, often breathtaking solo following the ensemble intro. It's not only the tempo and tone but his creativity that's striking, often hitting a note or two that one doesn't expect.
Normally "Everything Happens" is rendered as a slow ballad but Hollyday treats it at medium tempo, with muted trumpet, softer drums, and his own expressively joyful solo. We do get the slow ballad with "Autumn in New York" where Hollyday proves he is master with White delivering a crisp, elegant solo as well. "I've Got the World On A  String" begins with Castellanos and Hollyday trading lines. Following rhythm section breaks, the two start trading again with  Hollyday offering some blistering double-time runs. The tempo for Parker's "Segment" is almost impossibly fast with all players on absolute fire.
This is terrific straight ahead jazz from Hollyday and band. Weighing in at a mere thirty-three minutes or so, one could only wish the album played to a longer length.
[amazon_link asins='B07GK6QJ24,B07GKP4RXM,B000008BAB,B000008BAD,B01KAPF62G,B00JET39TC,B01G4D6P5A,B01AB7UO8O' template='ProductCarousel' store='maasc-20′ marketplace='US' link_id='1861b001-de38-11e8-b6c8-dfd2f1cbe2c0′]