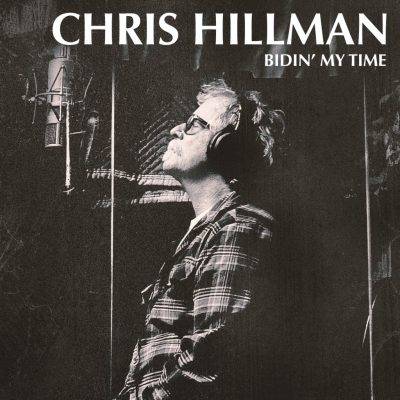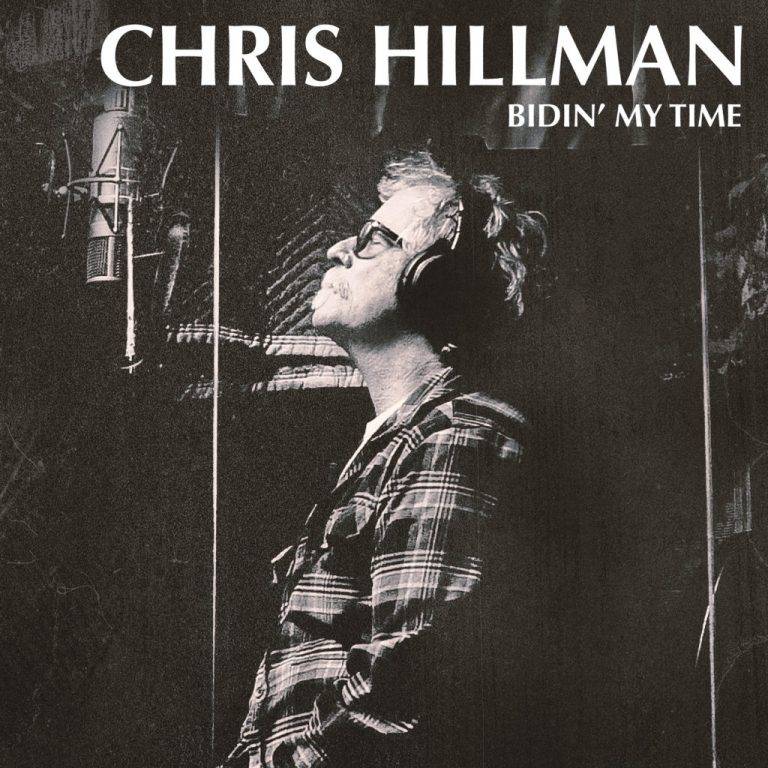 Chris Hillman
Bidin' My Time
Rounder Records
Don Parmley was a 5 String banjo player who recorded a bluegrass instrumental album for GNP/Crescendo Records in 1964 and the mandolin player on the recording was Chris Hillman.
Hillman switched to bass and joined Jim McGuinn, David Crosby, Gene Clark and Michael Clarke to form the Byrds. They became my favorite rock band with hits like "Mr. Spaceman", "Eight Miles High" and "So You Want to Be a Rock 'n' Roll Star". On their seventh album "Dr. Bryds and Mr. Hyde" they even put their own spin on Jimmy Reed's "Baby What You Want Me to Do".
Hillman left the Byrds along with Gram Parsons and together they formed The Flying Burrito Brothers. Their brand of country rock included a certain amount of pathos or kindly sorrow, kindred to the blues. Hillman also appears on other albums with McGuinn, Clark, John David Souther and Richie Furay.
Years later Hillman resurfaced as the leader of The Desert Rose Band and they had a string of country hits. The three main members of the Desert Rose Band continue to perform today as an acoustic trio; Hillman, multi-instrumentalist Herb Pedersen and guitarist John Jorgenson.
In 1996 Hillmen and Pederson recorded "Bakersfield Bound" on Sugar Hill Records. On 1997's "Out of The Woodwork" and again in 1999 Hillman recorded with Pederson and The Rice Brothers; Tony and Larry. His latest recording was 2010's Hillman and Pederson at Edwards Barn. These last three recordings are all on Rounder Records.
Hillman had made the announcement that he was working on this project. The album was produced by Tom Petty who sadly recently passed away. The twelve tracks include some older songs reprised and some newer ones written by Hillman with his co-writer Steve Hill.
Pete Seeger's "The Bells of Rhymney" was included on The Bryds 1965 debut album "Mr. Tambourine Man". The title track was the huge hit that established the folk rock band as America's answer to the British invasion. Hillman is joined by Pederson, Jorgenson and special guest David Crosby singing harmony. The band is rounded out by Benmont Tench, piano; Mark Fain, upright bass; and Steve Ferrone, drums.
The original title track "Bidin' My Time" also features Jay Dee Maness on pedal steel. Maness was an original member of The Desert Rose Band. "Given All I Can See" includes producer Petty on harmonica. Other new songs include "Different Rivers"; "Such is The World We Live In", and "Restless". "When I Get A Little Money" was written by Nathan G. Barrow. Hillman's voice sounds as good as ever.
"Here She Comes Again" written by Hillman and McGuinn was performed by McGuinn, Clark and Hillman when they toured in support of their 1979 album on Columbia Records. McGuinn guests on 12 string guitar while Petty sits in on piano. It has never been previously recorded.
"Walk Right Back" written by Sonny Curtis was a 1961 hit single for The Everly Brothers. "Walk Right Back to me this minute, bring your love to me don't send it, I'm so lonesome every day".
"She Don't Care About Time" written by Gene Clark was the "B" side to The Byrds 1965 hit single "Turn, Turn, Turn". The song was also a bonus track on the 1996 re-packaging of The Byrds second album.
"New Old John Robertson" is a re-worked version of the song "Old John Robertson" which appeared on the Byrds fifth album "The Notorious Byrd Brothers".
"Wildflowers" written by Petty was the title track to his 1994 album of the same name.
It is always a pleasure to hear Hillman who was inducted into The Rock and Roll Hall of Fame in 1991. If you're a fan of Hillman's you must own this recording.
Richard Ludmerer
[amazon_link asins='B07379KS9J,B003YOMN7C,B00IRAX5RK,B000000F4W,B0009MAPU4,B000000EZI,B07419YHVQ,B000007N23,B073GKYKCP' template='ProductCarousel' store='maasc-20′ marketplace='US' link_id='3f18eca1-a938-11e7-b0f7-ad32196694f0′]