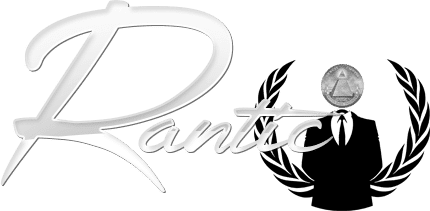 Social Media is such a prominent force in the independent music world that it was inevitable that someone would come up with a business model that allows you to purchase Instagram followers, YouTube views, Facebook Shares and more. Many times those numbers of shares, video views are looked at as a form of success and possible commercial appeal.
We have all heard the stories of artists who have been discovered through outlets like YouTube. Some of the notables being Justin Bieber, The Weekend, 5 Seconds of Summer, PSY (Gangnum Style) to name a few. Their video's went viral and because of their mass appeal they were discovered by the Pharrell's and Scooter Braums of the music industry. This has spawned a mentality that if you can get your video, soundcloud, etc to go viral that you can attract those in the power of the music industry to take you to your goals. This falls into the mentality of instant stardom vs touring and doing all the hard work involved to create a music career. Not something I support as a path to a career in music.
Far be it from me to pass judgement on anyone that uses these resources to achieve success, but you need to keep in mind that it can backfire on you if you are not smart about it. One artist from NY used such a technique to push his YouTube Video's to between 7oo,ooo and 1.3 Million Views Each! Once you watch the video's you are left wondering what in the hell were all these people seeing in this artists?! To top it off none of the major artists in this genre get anywhere near this number of views, it was pretty clear that something fishy was happening. Soon those in the genre in which he was marketing himself, knew that this is not anywhere near the norm for an artist in the genre, they quickly dismissed this artist as a fraud. This left him in a position that nothing he will do in the future will be given any credibility. Not because he was bad artist, but he was not someone that could reasonably backup his inflated hype reflected in these unreal youtube views. The moral of this story is be smart! Keep it in the realm of believably and have a product that would support the possibility of going viral.
Rantic uses a variety of techniques and bots to make trends go viral. Rantic's is rumored to have clients that include corporations, brands, politicians, reporters, entertainers, celebrities and even governments. They offer such services as Youtube Views, Facebook Shares and Likes, Vimeo Views, Instagram, Vevo, Tumblr, Soundcloud, Snapchat, Website hits, and so much more.
Conclusion:
Now I don't endorse nor support this kind of marketing myself, but with that being said, I can see a scenario where you can use such a service to "Prime the Pump". The purpose of this article is not to tell you that this is the thing to do, but just that it exists. The mission of Making a Scene is to let you know this resource is out there. If you do use this service I would love to know your experience and results for a future article.