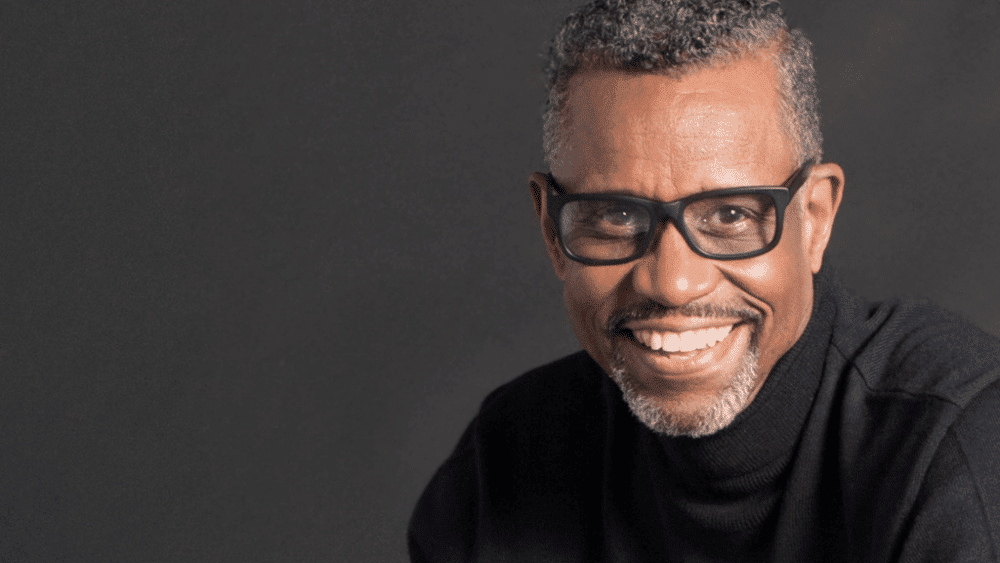 Called "A Bold and Daring Nightclub Act for the Modern World" (Huffington Post), Atlantic Starr Founder and Rhythm & Blues Hit Machine Brings "The Evolution of Cabaret" to Feinstein's Debut
June, 2017 (New York, NY) – On Saturday, July 8th at 7:00PM singer, songwriter, drummer, and percussionist Porter Carroll, Jr.–who is currently performing world wide in his brand new roll with the number one selling duo in music history Hall & Oates–will be bringing "The Evolution of Cabaret" together with (Wali Muhammad (Musical Director), David Livolsi, Danny Obadia and Erik Perez) to Feinstein's/54 Below at 254 W 54TH ST. CELLAR, NYC! This extraordinary night will feature a collection of incredible music, running the gamut from R&B and improvisational Jazz to Soul, Funk, Blues, Rock n' Roll and MORE- putting a new and exciting spin on popular classics never before seen on the Jazz and Cabaret circuit.
As drummer and one of four singers with hit R&B group Atlantic Starr, Porter Carroll Jr. helped make the hits that made the group and its amazing vocals, tight production and energetic stage performances famous worldwide. Porter performed with his childhood friends and family until the mid eighties, contributing to such popular tunes as "Circles", "When Love Calls", "Send for Me", "Am I Dreaming", "Let's Get Closer", "Touch a Four Leaf Clover" and more. Most recently the band was honored with a street re -naming ceremony in his hometown town of Greenburgh, NY with christening of the brand new "Atlantic Starr Way".
Porter branched out on his own in the mid-1980s as a singer/songwriter. He produced a critically acclaimed album, Porter Carroll II, for Island Records, that set produced theme songs for Video Vibrations and Midnight Love on the BET cable TV network. Other credits include background vocalist for chart-topping recording artists Shania Twain, Spyro Gyra, Melba Moore, Donny Osmond and Michael Bolton. He also composed music for Luther Vandross, The Temptations, Denise Williams, Jennifer Love Hewitt and Jane Fonda. Composing for Jazz greats, Bob James, Grover Washington, Will Downing, Marion Meadows and Bob Baldwin among others. Porter's vocals have also enriched Levar Burton's hit children's television show Reading Rainbow.
Having joined Daryl Hall and John Oates, he is currently a regular on the MTV Live channel and Webby Award winning internet smash, Live From Daryl's House.
Now, with his new show putting his own unique spin on popular classics not yet seen on the jazz club and cabaret circuit-join Porter Carroll, Jr. Saturday, July 8th at Feinstein's/54 Below! " A must see show" Doug Glanville, NY Times.
For More Info and Tickets ($35-$80 cover charge and $25 food and beverage minimum), VISIT:
For More Information on Porter Carroll Jr., Go To:
For Press Inquiries, CONTACT: Rick [AT] RickEberle.com