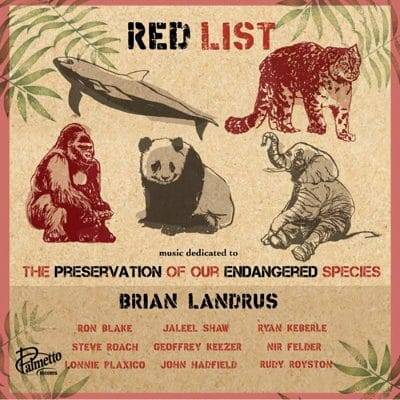 Brian Landrus
Red List: Music Dedicated to the Preservation of Our Endangered Species
Palmetto
Brian Landrus works the low end but has a high-minded mission. The poll winner on baritone saxophone and bass clarinet delivers his eleventh album as a leader with a fervent cause – Red List: Music Dedicated to the Preservation of Our Endangered Species. Landrus wants to bring awareness to the plight of diminishing animals, citing the massive amount of research he's done, learning that for example there are only eight vaquitas and 67 Javan rhinos left on earth. He is collaborating with Save the Elephants to spread this awareness, donating 20% of all proceeds and 100% of the profits to that organization. Landrus assembled quite an impressive team for the recording – trombonist Ryan Keberle, keyboardist Geoffrey Keezer, guitarist Nir Felder, tenor saxophonist Ron Blake, alto saxophonist Jaleel Shaw, bassist Lonnie Plaxico, percussionist John Hadfield, trumpeter Steve Roach, drummer Rudy Royston, and vocalist Corey King.
This is not a big band outing however even though Landrus operated in a plethora of configurations. His last three albums have featured a trio, a 25-piece orchestra, and a quartet frequently buttressed by trumpeter and string section. Here we have a core septet with rotating eighth members added on the majority of the fifteen originals. Three are solo pieces – "Giant Panda" and "Mariana Dove" are both bass clarinet solos and "Only Eight" is a feature for Lonnie Plaxico's upright bass. All the other horns come in and out excepting Keberle who is present throughout as the other low-end voice.
The strong, cinematic sweep of "Canopy of Trees," opens with Landrus delivering an inspired bass clarinet solo bubbling above an aptly dense backdrop of keys, guitar, and horns. The title track grooves briskly with the horns in ensemble mode, underpinned by the leader's bari sax, later soloing as the lead voice to the vibrant comping of the rhythm section and Royston's sharp command of tempo. Landrus passes off to Blake who also plays with urgency before all join in the rousing theme to conclude this stirring piece, which fades rather pensively into a tender bass clarinet interlude, "Giant Panda." This sense of urgency stems from Landrus, acting almost as a sports team coach with this statement, "I told them that I wanted the energy to be very intense. I wanted it to be like, 'It's now or never.' Instead of it being relaxed, I wanted to transform the anger of the situation into something positive. So, my message was: 'Let's realize the severity and critical nature of what's happening and try to convey that in the music.'"
Felder opens "Nocturnal Flight" in a moody, introspective mode, soon joined by bright notes from Keezer's acoustic piano and Royston's inventive rhythmic touches. The ensemble horns then take flight, playing in unison, as if a large flock has perfect timing and rhythm as they gracefully glide across the sky. "Tigris" features rapid runs from Felder, an incendiary bari solo from the leader, a fiery turn from Shaw, and driving rhythms that set this improvisational jam ablaze. "The Distant Deeps" has Landrus on alto and bass flute with Corey King vocalizing lyrics from composer Hershcel Garfein, with Keberle contributing strong lines as well. Landrus and band render "Save the Elephants" in a dub/reggae style that evokes a regal tone, maintained through the leader's bass clarinet and Keberle's trombone solos amidst the sway of the organ and bass. Following the effects laden bass clarinet interlude "Mariana Dove," we are taken to lush, glistening "Bwindi Forest," which begins calmly only to burst into a complex array of harmonic colors, emulating the sounds of multiple creatures.
"Congo Basin" features animated dialogues and explorative soloing from Felder and Keberle while both the reggae beat and King's vocals, this time in unison with Landrus' bass clarinet, return in "Leatherbacks," also marked by invigorating turns from Felder's bluesy solo and the leader's emotive bass clarinet. Landrus' tone on the instrument is remarkable. The easy flowing "Upriver" features Keezer in smooth cascading form on the piano, followed by Landrus on bass clarinet and Felder echoing the legato feel of the piece. "Vaquita" begins placidly but blossoms into a gentle groove, punctuated by the leader's bass clarinet and Shaw's alto. The organ driven closer, "Javan Rhino" is an all-out blowing session with Landrus, Keezer, and Keberle stepping out expressively.
As much as Landrus impresses in his fervent soloing, the ensemble pieces ooze intoxicating, engaging energy, attesting to his compositional prowess. His commitment to the cause is palpable at every juncture.
Help Support Making a Scene
Your Support helps us pay for our server and allows us to continue to bring you the best coverage for the Indie Artists and the fans that Love them!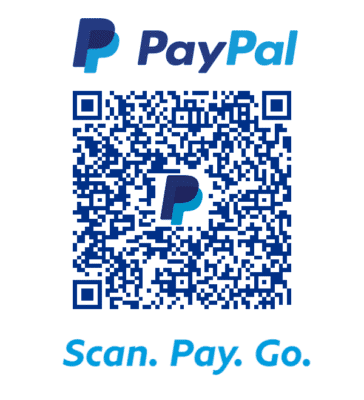 FOLLOW US ON INSTAGRAM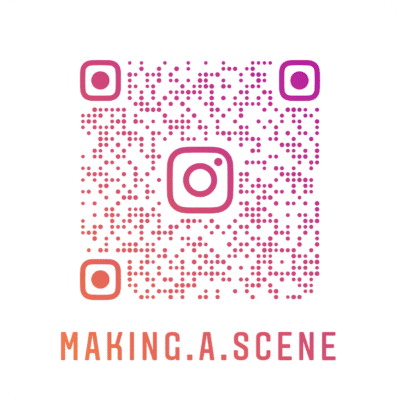 Subscribe to Our Newsletter