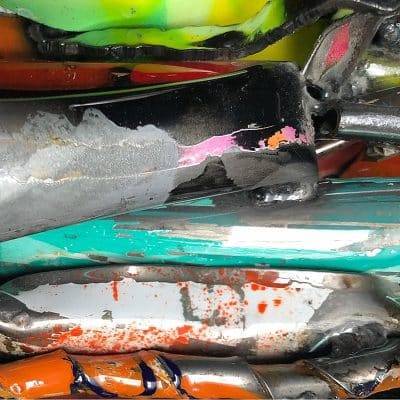 Brandon Seabrook and Epic Proportions
brutalovechamp
Pyroclastic
Venture in at your own peril. Only truly adventurous and open-minded musical listeners could appreciate, not necessarily understand or even endorse but willing to take the bumpy ride offered by guitarist and banjoist Brandon Seabrook, one whose music lives on the edges. His is a mashup of punk, jazz, pop, and metal, at times so dissonant or inexplicable that the timid will quickly seek refuge somewhere else while the curious will be on the edge of their seat. This, brutalovechamp, is Seabrook's debut for the forward-thinking Pyroclastic Records, an explorative journey unlike almost any other. Interesting in that Pyroclastic is regarded as a creative and free jazz label just as Seabrook is as an artist. iTunes considers his music indie rock.  The unusual instrumentation may provide some clues. His octet Epic Proportions includes percussionist and vocalist Nava Dunkelman, cellist Marika Hughes, bassists Eivind Opsvik and Henry Fraser, electronic musician and vocalist Chuck Bettis, John McCowen on clarinets and recorders, and Sam Ospovat on drums, vibraphone and percussion. The unique ensemble evolved from the sextet Die Trommel Fatale, which released its self-titled album in 2017.
Seabrook states that he was undergoing major personal and artistic flux when he composed these pieces, searching for meaning in the chaos but disregarding any real structure or form in the music. Think of it as ongoing life rather than a series of processes. It ranges from the intimate to the dark to the what-the-heck-is-going-on-here. The unexpected lies around just about every corner. Often the listener will feel lost and disoriented. The album art is an indicator. The repurposed metal sculptures of artist John Chamberlain depict brutal steel and corroded colors shaped into fluid and vibrant curves. The artist's name and album title appear only on the spine, not on the front or back.
The hour of music begins innocently enough with a tender melody on recorder and mandolin for the title track, like something out of the Middle Ages. We then plunge into a rather frenetic but brightly melodic chamber music passage, driven by cello and bass, gradually building in tension and complexity, a busy ensemble at work, devoid of the typical jazz conventions of head-solo-solo-head though it does highlight Dunkelman's percussion, an excursion diametrically opposed to the hybrid acoustic-electronic sounds that preceded it, using space as much as percussive effects. What then emerges from Dunkelman's statement is a chaotic blend of the octet, where each seems to be wielding their own wrecking ball until the woodwinds establish a modicum of order before the finale comes in one big whoosh.
"I Wanna Be Chlorophylled" is a two-part suite leaning toward the rock side with intricate polyphony and sledgehammer force that dissolves into a disturbing drone mid piece, whereupon the ensemble resumes their disjointed patterns. Fraser and Seabrook are the prominent soloists if we can ascribe that term to their statements. The second half seems suspended somewhere in the cosmos with its monolithic tones and white noise. Whereas a few minutes would be plenty, nine minutes is overkill.
Seabrook leans on his experience playing with Klezmer and Eastern European folk ensembles in "The Perils of Self-Betterment."  Gongs and mandolin create what could be equated to a musical dripping faucet in its repetitive patterns and an agitated feel, ending with the subterranean utterings of McCowen's contrabass clarinet, which you eventually realize was lurking in the background for most of the piece. Chimes and bird-like chirping countered by the cello and contrabass clarinet on the low-end mark "From Lucid to Ludicrous," which, during Seabrook's brief electric guitar run feels like we are headed somewhere until it too dissolves into atmospherics and Fraser's pizzicato outro. Vocalist Bettis introduces "Gutbucket Asylum" like a monster rising from the deep before the ensemble breaks into the kind of free playing emblematic of Seabrook's prior work.
"Libidinal Bouquets" is centered around Seabrook's bowed banjo, an uncanny sound somewhere between violin and grinding metal, which to this writer, given the rhythm, almost sounds like a marching band put through several filters to create the distortion before a brighter, bouncy sequence ensues when the full ensemble joins interspersed with an industrial-like repetitive clatter and a mix of banjo and electronics as it goes out. Seabrook uses echoing guitar tones, gongs and electronics to introduce "Compassion Montage," where out of nowhere emerges the wailing, operatic voices of Dunkelman and Bettis, taking the listener into yet another otherworldly space.
Consider this statement from Seabrook – "A lot of the music that I listen to embraces lyricism and space in so many ways. Everything from Mahler to Bob Dylan to Joni Mitchell. My music was always about shock and density and physicality, very mercurial with a lot of jump cutting. With brutalovechamp I wanted to slow things down and open things up."  If you are looking for lyricism this is an unlikely place to start. If you're looking for an thrilling ride, hop in. It's your call. You have been sufficiently warned.
 Jim Hynes
Help Support Making a Scene
Your Support helps us pay for our server and allows us to continue to bring you the best coverage for the Indie Artists and the fans that Love them!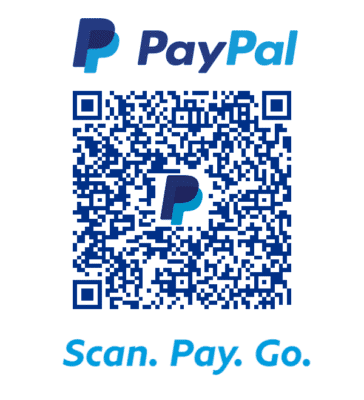 FOLLOW US ON INSTAGRAM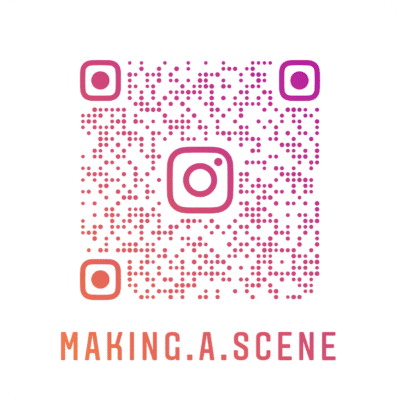 Subscribe to Our Newsletter