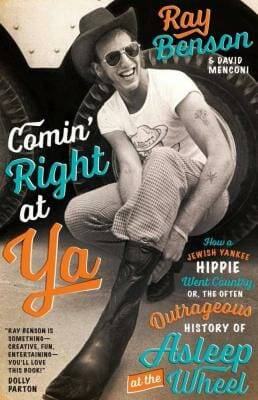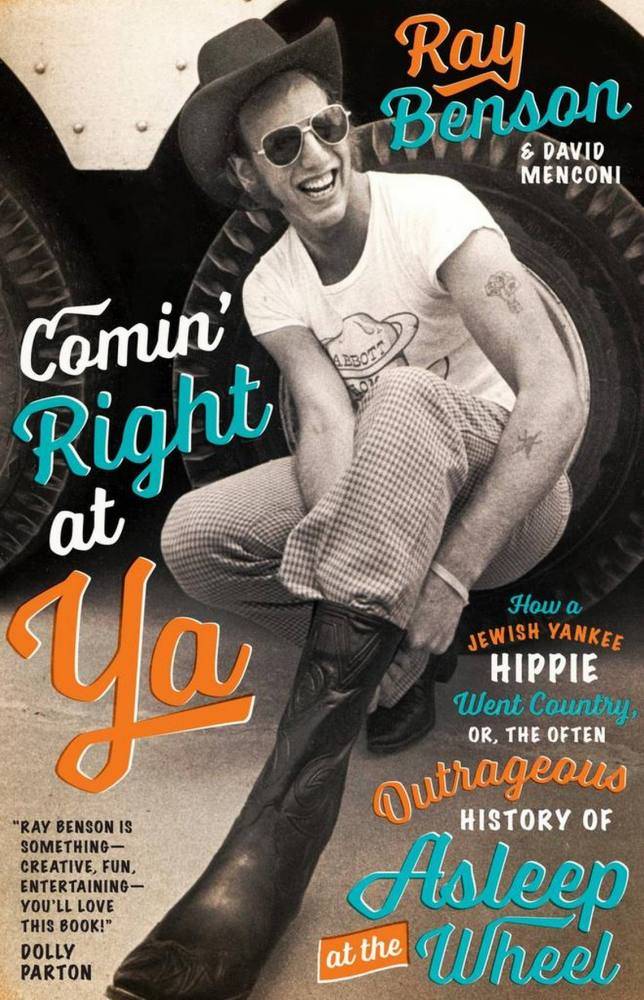 Comin Right At Ya, Or How a Jewish Yankee Hippie Went Country
Ray Benson
by Rhetta Akamatsu
As he explains in Comin' Right At Ya, Ray Benson was indeed born a Yankee, growing up in Philadelphia, He is also Jewish and was a hippie when he formed Asleep at the Wheel 50 years ago. Yet he fell in love with Bob Wills and Western Swing in the days when young people his age were mainly listening to psychedelic rock and on the verge of disco. Despite all odds, Western Swing, memoir, biography he began his Wills-influenced band and has kept it going through many changes for over 50 years now. The band has lasted through broken dreams and broken relationships, a slew of record companies and more. They have charted 21 times in 50 years and won 9 Grammy Awards.
How did Asleep at the Wheel survive all these years? Mainly through Benson's immense charm and willpower. The willingness to nearly starve at times helped too. In the early years, the band moved south and lived in a cabin without heat, electricity or indoor plumbing, playing anywhere they could. They moved constantly and we're always on the road.
Along the way, Benson and the band made some good friends with other musicians who didn't care much re much for fitting in. People like Willie Nelson, Waylon Jennings, Emmylou Harris, and Dolly Parton among others. He recalls them all fondly here, with the flair of a natural-born storyteller.
These days, Benson is still on the road with Asleep at the Wheel. This book is almost as much fun to read as they are to hear and see. Lucky us! We have the opportunity to do both!