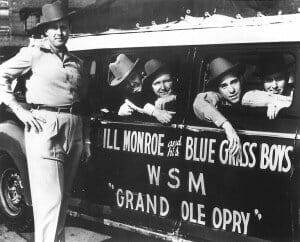 Bluegrass Voices – A Lifetime Appreciation
By Richard Ludmerer
I had been into folk music but the summer of 1961 I was introduced to both Chicago Blues and to Bluegrass. Bluegrass won out as I thought the five string banjo was the greatest thing I had ever heard. In a record store in Great Barrington I purchased a two record set called "Banjo Jamboree Spectacular". It was on Starday Records. I was also impressed with the vocalists. There were two kinds, those that sang in a "high lonesome" style (for lack of a better term) like Ralph Stanley and those that had a clear voice. The voices that impressed me the most belonged to Jim Eanes, and The Country Gentlemen.
Over the next few years I purchased albums by Bill Monroe (those old Decca cutouts), The Stanley Brothers, Jim and Jesse, The Osborne Brothers, The Country Gentlemen, and Flatt and Scruggs. I discovered the White Brothers (Clarence and Roland) and banjo players Earl Scruggs, Don Reno, Don Parmley, and Bill Keith. Besides owning a guitar I also owned a Vega five string "Wonder" banjo and a Kay mandolin before I went to college in Cincinnati. Once in Cincinnati I often went to Jimmie Skinner's Music Store to buy records. It was there I first noticed a record album with Ricky Skaggs and Keith Whitley on the cover, they were in there early teens. I would go downtown to a bar to see Jimmy Martin and The Sunny Mountain Boys only to get carded and asked to leave. The local college music spot was "The Black Dome" and there I saw Earth Opera. Earth Opera was an Electra Records act consisting of David Grisman mandolin and mando-cello, and singer/guitarist Peter Rowan (formerly of Bill Monroe's Bluegrass Boys). It was an eclectic rock band before Rowan joined "Sea Train".
After college I was into Country music and Country rock. I re-discovered Patsy Cline and Lefty Frizzell. My favorite song of all time is "Long Black Veil" made famous by Lefty. I loved Gram Parsons and the man I then called the "country-Gram" Del McCourey (another ex Bluegrass Boy). Back then Del's band was called The Dixie Pals. Another of my favorite Bluegrass voices belongs to Frank Wakefield formerly of "The Greenbriar Boys", one of the first city bluegrass bands that also included John Herald.
Over the years I never got tired of listening to Lester Flatt. I own as many Lester Flatt and Earl Scruggs albums as I own Grateful Dead albums. Lester's voice to me was the greatest American voice. Lester's clear tenor influenced thousands of listeners. I just finished listening to "The Essential Flatt and Scruggs: 'Tis Sweet To Be Remembered" a 1997 repackaging on Sony Records. The opening track was recorded on November 30th, 1950. Get it if you can find it. On it you will hear Lester, the great banjo picker Earl Scruggs at his best and the Bluegrass fiddle of Chubby Wise. Also recommended is "Flatt and Scruggs at Carnegie Hall" recorded in December 1962. I was there.
Another all-American "Bluegrass Voice" belonged to the great Charlie Waller. Charlie was lead singer of "The Country Gentlemen". They recorded for Rebel Records which later became Sugar Hill Records and recommended is "The Country Gentlemen Sugar Hill Collection" if you can't find their earlier recordings. Important to me were the songs which told a story. I still remember "Poor Ellen Smith" and "Bringing Mary Home". To this day I favor songwriting above all else.
Before Keith Whitley became a country music superstar he was a member of several Bluegrass bands the most well known being J.D. Crowe and The New South. Try to find the album "J.D. Crowe and The New South Live In Japan" to hear Keith with a Bluegrass band. On it he also pays tribute to Lester Flatt. When Keith left J.D. his replacement was Tony Rice.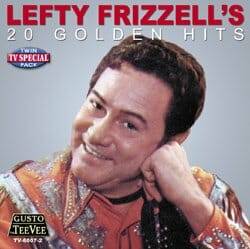 Tony Rice is another great American voice. He has many records on Rounder in his own name, some with J.D. Crowe, some with The Bluegrass Album Band, some with "The Rice Brothers" and some as "The Tony Rice Unit". He rarely sings these days as he has developed throat polups. Luckily he is also a great guitarist and therefore still enjoys a career as an acoustic guitarist. My favorite Tony Rice album however is "Tony Rice Sings Gordon Lightfoot".
I also love mandolinist Roland White's voice. Roland sometimes could be heard singing lead when he was with "The Nashville Bluegrass Band". My favorite Roland White album (besides the instrumental "Appalachian Swing" recorded with brother Clarence) was 1976's "Roland White: I Wasn't Born To Rock N' Roll" on Ridge Runner Records, the same label that first recorded Marty Stuart.
My love of Bluegrass keeps me going back to it although I no longer listen regularly. To me the best groups today are "IIIrd Time Out" and "Blue Highway". I learned a lot from listening to Bluegrass. I learned that a clear voice also has to be passionate. But a passionate voice doesn't necessarily have to be clear. I also learned that musicians are the most non-prejudiced people in the world. They only ask "Can You Play?"