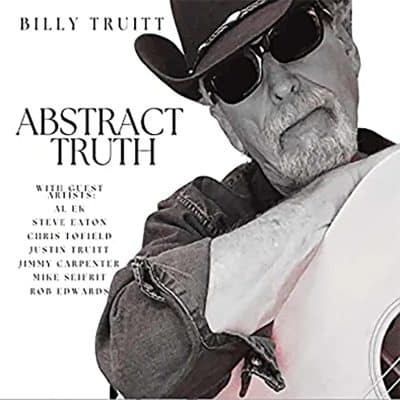 Billy Truitt
Abstract Truth
Gutbukit
Billy Truitt is a veteran musician who goes as far back as Jack Ely and Kingsmen of "Louie Louie" fame. Hailing from southern Idaho, he spent time in the Bakersfield honky tonks and L.A. club scenes. Truitt moved to Las Vegas in the '90s and began working with the roots/rockabilly band The Ruffnecks and later with Blind Pig recording artists Contino. That project evolved into the Vegas Strip Kings. You may recall the 2019 album, Jackpot. By way of that lengthy introduction, we bring you Truitt's Abstract Truth, though released under Truitt's name, it includes most of the Vegas Strip Kings, and thus a sound reminiscent of Contino – some Tex-Mex, zydeco, rockabilly, blues, and roots rock. Truitt wrote seven of these ten songs while also covering Will Jennings' "Waymore Blues," J. Hooker's "True," and a co-write with multi-instrumentalist Al Ek for "Hobo Flatts."
Truitt does not list the musicians as a band but as guest artists but together they produce an infectious sound. Truitt plays piano, B3, accordion and acoustic and electric guitars and is joined by Al Ek (guitars, lap steel, harmonica), Chris Tofield (electric guitar), Jimmy Carpenter (tenor and baritone saxes), Justin Truitt (drums and percussion), and Mike Seifrit (bass). Billy Truitt and Al Elk handle vocals with guest spots from Steve Eaton on "Life Just Like Art." Rob Edwards plays Dog House bass on "Waymore Blues."
Zydeco imbues the opener, "Who's Been Trying" with Pruitt on accordion and Carpenter on the bari sax. That's only one of the varied styles here, as "No Light Blues" is a horn driven blues with tasty guitar from Tofield. The syncopated, Latin flavored "Truth Come Home" is another feature for Carpenter and Tofield. The shuffling "Waymore Blues" has Pruitt on barrelhouse piano for one ideally suited for the Texas two-step. In a nice sleight of hand sequencing, Pruitt then takes again to the piano while crooning on the ballad "True," which has a warm B.B. King-like guitar solo from Tofield.
"Salvation or Hell and Famous Potatoes" plays to a reggae beat while Elk wails on the blues harp and Carpenter fills in the bottom. Pruitt stretches out an electric piano solo. "Life Like Art" mixes blues with Tex-Mex with guest Eaton reaching into falsetto zones on this standout track. The rollicking "Hobo Flatts" is a shuffling country blues with pounding piano, melodic blues harp and some nice lap steel. "The Preacher Stole My Angel" is a chugging, witty roots tune with more stellar lap steel from Ek. The closer, the instrumental "Ragtime Eastern Cowboy"22"" proves that this first-rate group of musicians can improvise in jazz fashion as each takes a brief turn.
The varied material and great musicianship make Abstract Truth a winner. It will likely have you seeking out the Contino album and anything you can find from the Vegas Strip Kings.
Help Support Making a Scene
Your Support helps us pay for our server and allows us to continue to bring you the best coverage for the Indie Artists and the fans that Love them!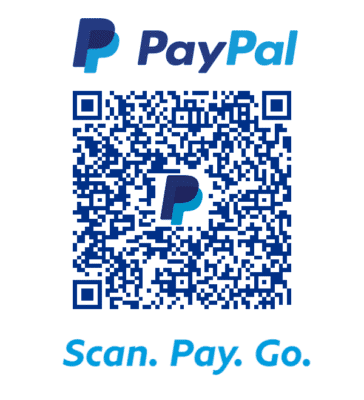 FOLLOW US ON INSTAGRAM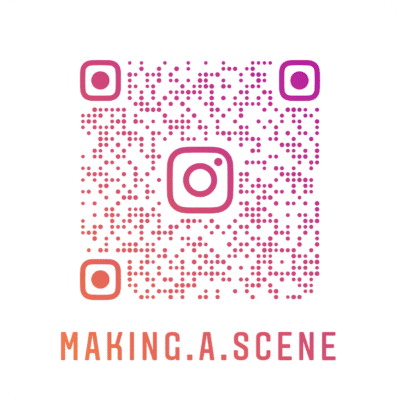 Subscribe to Our Newsletter