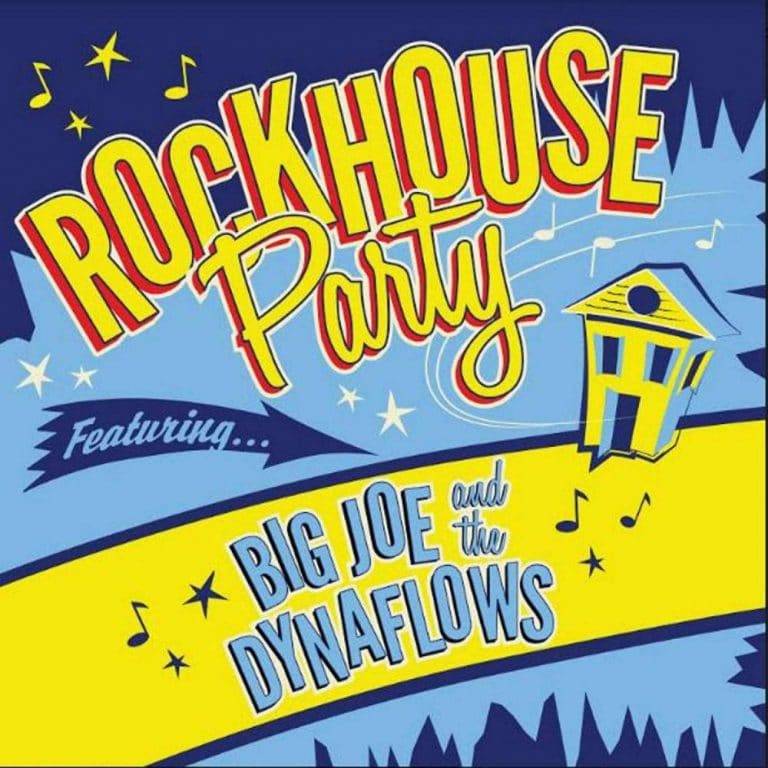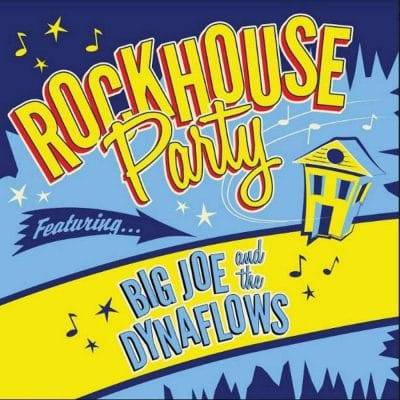 Big Joe and the Dynaflows
Rockhouse Party
Severn
The rowdy proceedings here match the album title, Rockhouse Party, even though the title is drawn from the name of co-producer and stellar keyboardist Kevin McKendree's studio in Franklin, TN.  Big Joe is D.C.-based drummer/vocalist Big Joe Maher, making his fourth album for Severn Records. This is "old school -we're getting down' stuff of the highest caliber through a mix of Maher and band member originals and vintage blues and jump blues tunes.
Among the artists covered are Roosevelt Sykes ("Driving Wheel'), Little Milton Campbell ("So Mean to Me'), Don Robey ("8 Men 4 Women"), Dave Bartholomew ("Go On Fool"), Fenton Robinson ("Tennessee Woman") and Percy Mayfield ("Two Years of Torture").  The originals fall right into that same vintage groove.
Among the many highlights are a coming out party for McKendree's then 16-year old son, Yates, who plays a scalding lead guitar. We heard Yates on John Hiatt's latest album, The Eclipse Sessions, but the talented youngster has a chance to stretch out here.  Also. this marks the first time that three-time Blues Award winning bassist Mookie Brill sings on a record.  We hear his gritty, soulful voice on five tracks. What a revelation! Big Joe, no vocal slouch either,  does six with two instrumentals in the generous set of 13. It also goes without saying that Kevin McKendree's keyboard work on both piano and organ is at its usual outstanding best. The other musicians aboard include guitarist Robert Frahm playing in tandem with Yates. (check their co-penned instrumental "Sleepy Joe").Another teenager, guitarist Erin Coburn plays on Maher's "I'm a Country Boy" and sings backup vocals on two others.
Maher reflects on the album by citing that he gave Kevin McKendree his first gig with the Dynaflows back in 1987. McKendree, of course, has become a mainstay in Delbert McClinton's Band as well as becoming a high profile producer for Tinsley Ellis, John Hiatt and others. He describes Yates as a "50-year-old man in a 17-year-old body."  This writer, by the way, first heard of yates from roots artist Kevin Gordon, who had high praise for Yates' playing, seeing him on one of Delbert's famous cruises. Maher's known Frahm, now 37,  for twenty years and his relationship with Brill extends back to 1982.
This album's been long in the making. Among the many highlights are Brill's hard-edged vocals in "So Mean to Me," Kevin's barrelhouse piano in "Overdrive," the guitar picking in "I'm a Country Boy," the duel guitars referenced previously in "Sleepy Joe" and the epic Maher-sung "Two Years of Torture."
This is blues and R&B done purely, emotionally, without any tricks or frills. It's the real deal – perfect for that car CD player or your next party.
[amazon_link asins='B07LD4R5TQ,B000QZTJ4W,B001QTVO2W,B000009N8M,B00DHGE4Y2,B004F44ZBM,B00004Y9JW,B000005YY2,B07GZG8FV3′ template='ProductCarousel' store='maasc-20′ marketplace='US' link_id='7c3e4056-fe99-493e-b68a-b7a2a2d82bad']