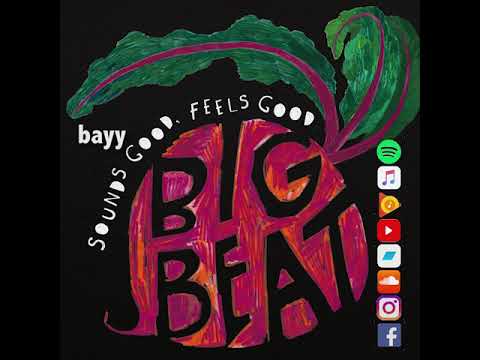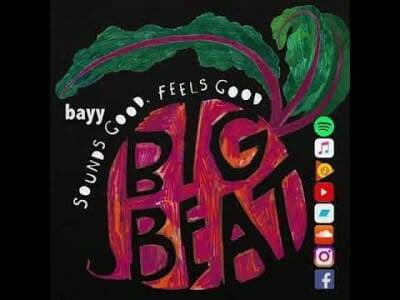 Big Beat
Sounds Good, Feels Good
Self-released
Jazz education is thriving in many fine colleges and universities these days. In fact, there are so many talented players coming on the scene that supply is outrunning demand. There are just not enough venues and gigs for these youngsters to play. Nonetheless, the musical inspiration and joy keeps pushing many forwards, with perhaps one of the better examples being this big band called Big Beat. They have four co-leaders and founders all of whom graduated with Master's Degrees in Jazz Arranging from William Paterson University in New Jersey. They are bassist Charlie Dougherty, saxophonist Phil Engsberg, trombonist Caleb Rumley and pianist Ryan Tomski. Each is also a top shelf composer and arranger with Rumley serving as conductor for this high spirited recording.
Big Beat brings a contemporary freshness to the big band sound, incorporating pop, funk, soul, R&B and gospel with a 19-piece orchestra. The band also features soultress Allison McKenzie who is also a strong songwriter, having contributed four tunes to the album. This is the band's full-length debut following two Eps from 2015 and 2017. The band formed in July 2014 and brought on McKenzie at the outset. She and Rumley were dating at the time and have since married and become parents.
The orchestra has five saxophones, four trombones, four trumpets, guitar, piano, bass, drums and a vocalist. All have been with the band since its inception. These members cross generations even though most are millennials. Pete McGuinness, an educator and mentor to the band's founders at the college, produced the album. McGuinness is a trombonist with several Grammy nominations and a resume that includes Mari Schneider and Charles McPherson, He also fronts his eponymous orchestra. Mike Spengler, lead trumpeter played with Springsteen and Diana Ross. Trumpeter Chris Rogers has extensive global festival experience and bass trombonist Tim Newman also boasts a veteran jazz resume.
The disc opens with "I Wanna Talk with You," written by McKenzie and arranged by Engsberg. Immediately, the listener knows this is a hipper big band sound, evoking Tower of Power with a burning trombone solo from Rumley, along with McKenzie's soulful vocals. McKenzie also penned "I'll Be Burning for You," arranged by Dougherty. It's one of the band's earlier tunes, pure soul and a favorite in live shows. McKenzie's "All the Love" was arranged by Rumley and inspired by Stevie Wonder's "Overjoyed." It has a beautiful flute solo from Sam Tobias. McKenzie's fourth tune, "Miss America," is the only one not arranged by a band member. Instead, trumpet master Cecil Bridgewater, a longtime mentor to the band, was asked to produce this song, written in response to the racially-motivated shootings in Charleston, SC in June 2015.
Two other tunes composed by band members are "A Penny for Your Thoughts," written and arranged by Engsberg and "Just Too Much" written and arranged by Rumley. The former brings funk and has an electrified trombone solo by Adam Machaskee and a bass trombone solo by Newman. The intricate latter features fiery solos from Rumley, Rogers on trumpet, and Dougherty on piano. The arranging has the feel of Thad Jones and the powerful drumming from Joe Spinelli is also impressive.
The other three are covers. "Knocks Me Off My Feet' is a Stevie Wonder pop classic arranged by Rumley while the Jackson Five's "I Want You Back" has inspired interplay between the band and McKenzie in Dougherty's arrangement which also features fine soloing from tenor saxophonist Diane Alexander. The band brought in vocal producer Denise Renee for McKenzie. Renee goes under the name Stout for her own work  and has performed and/or recorded with Alicia Keys, Beyoncé, Stevie Wonder, John Legend, and Harry Connick Jr., to name a few. "It's Love" is from Jill Scott and arranged by Engsberg who was inspired in his arrangement by Gil Evans. The layered vocals are all McKenzie's.
Call it big band soul or whatever you want. As the title says, it sounds and feels good.