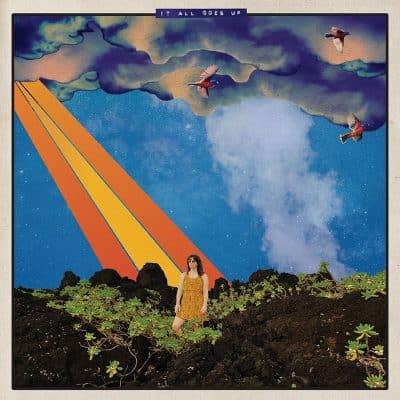 Beth Bombara
It All Goes Up
Black Mesa
It All Goes Up, the seventh album from rocking Americana singer, songwriter, and guitarist Beth Bombara, follows her 2019 acclaimed Evergreen, which unlike some her previous work, delivered hopeful themes. This one is even brighter, as the songwriter reconnected with an old classical guitar during the pandemic and forced herself to find slivers of hope during a chaotic period. The Missouri-based roots rocker has a considerable history as a multi-instrumentalist playing in bands but has developed into a formidable solo act. Call it electrified folk-rock or amplified Americana, there's a sense of movement in the music and lyrics. Along with her co-producer, Kit Hamon, Bombara tracked the drums, bass, and rhythm guitar live, and then laid additional layers one at a time. Yes, she's not only a musician and a songwriter but a producer to boot. To be more specific about the supporting cast, she plays electric guitar, acoustic guitar and mellotron while Hamon is on bass, synthesizer, percussion and backing vocals. Joining them are Mike Shurk on drums; Sam Golden on strings, electric guitar, mellotron and backing vocals; Samuel Gregg on pedal steel and electric guitar; Eric Henry on pedal steel; Karl Kling on 12-string guitar; and John Calvin Abney on electric piano and electric guitar.
The first three songs seem destined for singles and airplay. The album opens with the string and pedal steel infused, flowing "Moment," which calls to mind the increasing colloquial phrase "it's been a minute." Yes, things are moving too fast, and Bombara confesses to enjoying the slowed down pace of the pandemic versus the frenetic pace we have regained since – "Can we slow down/Long enough to take a polaroid picture/and wave it around/until the moment is material." "Lonely Walls," is the penultimate pandemic love song, one that just floats musically like the time seemed to do during that period, intensifying the yearning for one she loves. Her delivery exudes patience, and the calm nature of the tune makes it a standout. The pace and momentum pick up with the pop vibe of "Everything I Wanted," infused with impressive guitar, it runs that gamut from complaint to bliss, settling in the contentment of being grateful for what we have.
Eric Henry's pedal steel, and Karl Kling's 12-string guitar on this track beautifully frame Bombara's voice on "Get On" where she offers encouragement to one tempted to procrastinate. At this point it seems like many of these songs revolve around time – how we spend it, how we deal with solitude. To that end, "Carry The Weight" offers comfort to one that's down and alone. "Curious And Free," like the preceding, is a co-write between Bombara and Hamon. Golden's string arrangements are stunning here, yet another about the movement of time – "The harder that I try, the faster time slips by/And I can't seem to steady my hands."
The comparatively chaotic intro of "Give Me A Reason" gives us a jolt before settling down into one of Bombara's best vocals on the album, a testament to both her emotive power and range. The heavy percussion and raging electric guitar accent her wailing until she leaves us with a poignant final verse, "When last leaf has fallen without a sound/I let you in every time I breathe out." The gently flowing "Electricity" removes all those hard edges and reveals the album title in one line of the lyrics – "Who really wins/When it all goes up." Bombara sticks with her folky approach in "What You Wanna Hear," essaying that constant push and pull of a relationship, when good intentions are often interpreted as insincere to the strains of Bombara picking her classical guitar. NOTE: When accessing this album, digitally there are ten fully instrumental tracks of the same songs, rendered expertly, to provide a relaxing sonic experience.
The talented John Calvin Abney, who had a large presence on Evergreen, appears on just one track here, the closing "Fade," where he's featured on electric guitar and vibraphone-like electric piano, weaving his lines through Gregg's gorgeous pedal steel. Again, Bombara sings in her soothing style, conveying love with lines such as – "You drifted away into the darkness/And radiated your light back to me." In another way, Bombara could be describing herself – radiating light through her mostly soothing music. It's all so relatable and comforting.
Jim Hynes
Help Support Making a Scene
Your Support helps us pay for our server and allows us to continue to bring you the best coverage for the Indie Artists and the fans that Love them!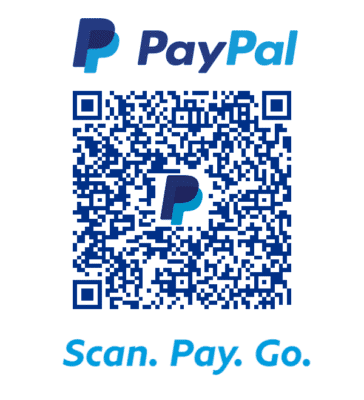 FOLLOW US ON INSTAGRAM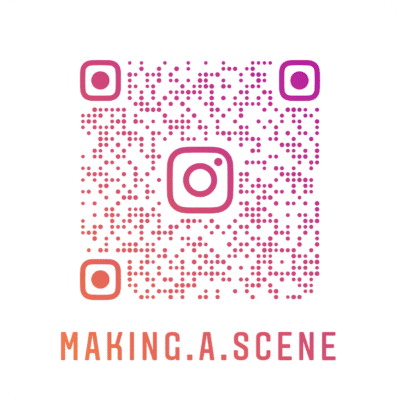 Subscribe to Our Newsletter