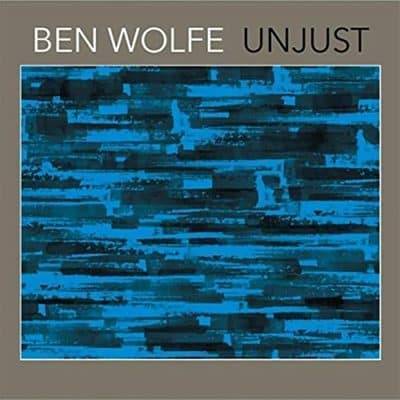 Ben Wolfe
Unjust
Resident Arts
Bassist, bandleader and composer Ben Wolfe's 2019 Fatherhood, a mix of jazz and classical was so provocative, it left us curious as to what his next move would be. The wait is over. Wolfe returns Unjust, eschewing the classical side of his personality for more of a free, improvised jazz session involving many of the same players and a roster that would rival any in terms of contemporary jazz luminaries. Joining Wolfe on this outing are – by trumpeter Nicholas Payton, saxophonists Immanuel Wilkins and Nicole Glover, vibraphonist Joel Ross, pianists Addison Frei and Orrin Evans, and drummer Aaron Kimmel with only Wolfe and Kimmel playing on all tracks. This is Wolfe's tenth album as a leader, one that takes us through a series of moods that range from melancholic introspection to unbridled joy and although these are composed pieces, the musicians have ample opportunity to improvise.
His clever approach employs these musicians craftily and carefully. Half of the tunes have piano and half don't and the piano chair has Frei on four tracks and Evans on two. In the place of the piano, sometimes Ross' vibraphone picks up the melody and at others serves as part of the rhythm section. The shifting front line of horns has Payton paired with Glover on three tracks and with Wilkins on two. As such the colors and textures likewise constantly shift.
As the album begins with "Heckler" Payton's distinctive, fervent tone is prominent as he soars over the swinging rhythm section anchored by Frei, Ross, and the leader. Ross and Wilkins, close friends, are often found together on albums and both also appeared on Fatherhood. Their distinct interplay imbues "Hats Off to Rebay" and "Sideways," likely echoing Eric Dolphy to more seasoned listeners. The two often double the melody and improvise around it. Interestingly, the pairing of the two is so ubiquitous that Wolfe feels like he is writing for one, not two separate musicians. Yet, we'd be remiss not to mention Wolfe's infectious bassline that runs through and takes us out on "Hats Off to Rebay." The undulating "Sparkling Red" is a prime example of Ross and Wilkins' synchronicity.
We often think of tenorist Nicole Glover and her aggressive, hard blowing clusters of notes but "Lullaby in D" reveals a deeply tender side of her Ben Webster-like playing that's rarely heard on record. The tune has Glover leading a quartet with Orrin Evans supplying the delicate comping. Evans, also returning from Fatherhood, does get a chance to step out on "Bob French," a tribute to the inimitable jazz drummer and radio show host. The tune boasts a formidable front line of Glover and Payton but it's Evans' swinging, bluesy piano solo that is arguably the most memorable takeaway. Wolfe then throws us a bit of a curveball with "Corridor," just a trio piece – vibes, drums, and bass with Ross delivering the dreamy melody over Wolfe's sturdy bass and rare solo turn as well as Kimmel's crisp kit work.
"Mask Man" features spirited unison and individual blowing from Payton and Glover in a piano-less tune where Wolfe and Kimmel ably fill in the spaces. "Eventually" offers more restraint, this time featuring Ross and Frei without any horns. Listen to Frei build counter melodies to Ross. The pianist sits out on the title track, a chance for Payton and Glover to deliver shining solos in a Monk-like tune that seems to just be begging for a pianist. Payton, in particular, gets very expressive in his solo. Payton joins with Wilkins, the two interspersing lines on the up-tempo "Sideways," another with Wolfe's impossibly grooving walking bassline. Ross contributes to the melody here as well, with his keening solo.
Wolfe continues to prove to be in the higher echelon of composers, creatively setting up unique configurations that deliver compelling harmonics and that strike the perfect balance between contemporary and traditional.
Help Support Making a Scene
Your Support helps us pay for our server and allows us to continue to bring you the best coverage for the Indie Artists and the fans that Love them!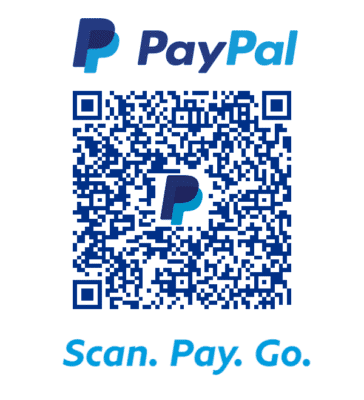 FOLLOW US ON INSTAGRAM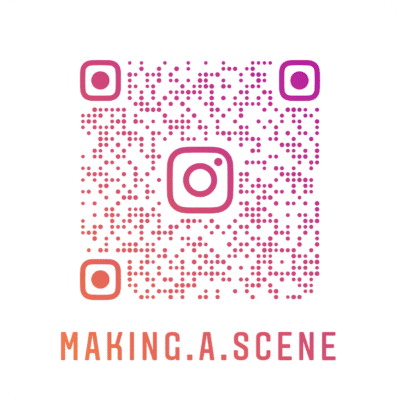 Subscribe to Our Newsletter