Bandlab Acquires Reverbnation and Intergrates Tools Into their Platform
Intro

I first discovered Bandlab when they announced the purchase of Sonar Platinum from Gibson after Gibson discontinued the popular DAW. Bandlab immediately released Sonar Platinum as a free download when you signup for a free Bandlab account. In addition to the Free DAW they also created a complete suite of online tools that assists songwriters and musicians in creating music and creating a collaborative environment. Since the purchase of Cakewalk Sonar and it's release Bandlab has continued to develop the DAW with continued Updates.
Founded in 2015, BandLab is touted as the next-generation social music creation platform on a mission to break down the technical, geographic, and creative barriers for musicians and fans. Free-to-use, the mobile-first cross-platform DAW and social network, unites the entire creator journey into one place, boasting a suite of features and tools for creators to make and share their music with fans. Since their inception, they have gone a unpresented buying spree, acquiring music related companies and resources.
Back in 2019, BandLab Technologies acquired UK media brands NME and Uncut from London-based TI Media. In 2018, UK-based Anthem Publishing sold its music-making media portfolio – including MusicTech, MusicTech Focus, The Guitar Magazine, Guitar Classics, www.musictech.net and www.theguitarmagazine.com to Bandlab. In 2017, BandLab also bought UK-based live video streaming startup Chew.
The Aquisistion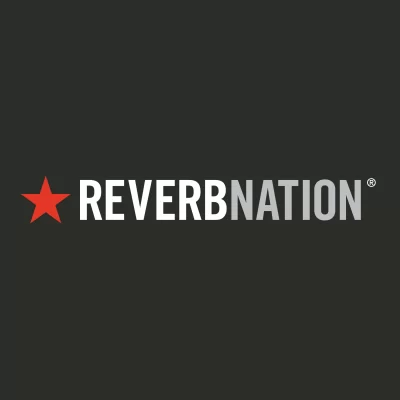 The acquisition will help accelerate BandLab's artist services, building on recently announced features like artist-to-fan subscriptions and BandLab Distribution. ReverbNation artists will continue to enjoy uninterrupted services and can expect a seamless integration of ReverbNation's features into BandLab's creator capabilities in the near future.
Post acquisition, eMinor will focus on its other software businesses, including its rapidly growing youth sports platform PlayMetrics. It seems they are getting out the music business altogether.
CEO of BandLab Technologies, Meng Kuok said, "We are very excited to welcome ReverbNation's community to BandLab.  We have a clear vision of the role BandLab plays in supporting creators worldwide, today, and into the future. Artist services are a key part of that plan, as evidenced by our recently announced subscriptions and distribution offerings. This acquisition allows us to accelerate BandLab's product roadmap and further enable us to break down technical, geographic, and creative barriers facing musicians and fans.
We've known ReverbNation for a long time and had great respect for its ability to build a terrific artist services business. There are more exciting announcements to come, but what ReverbNation brings to BandLab seamlessly fits with our vision – a future where there are no boundaries to making and sharing music."
CEO of eMinor, Inc., Mike Doernberg says, "When BandLab approached us with their thesis for integrating ReverbNation and BandLab, it made complete sense, especially for our artists. BandLab is a natural fit. ReverbNation has long been the standard for artist promotion and growth tools. Since its evolution from a startup in 2006 to a mature, profitable business today, it has continually innovated.
We have known and admired the management team at BandLab for some time and are excited about this extraordinary offering that will serve music makers in new and powerful ways."
Integrating New Tools From Reverbnation into Bandlab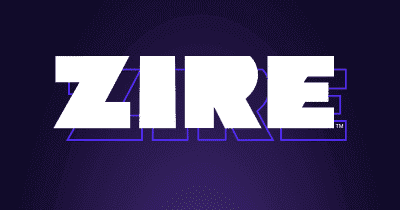 New music promotion tool Zire and constructive feedback tool Crowd Review will be integrated into Bandlab
Artist-growth tool ReverbNation created two well-loved and well-established resources for creators designed to aid in expanding their audiences and making money, with Zire, and making better music by tapping into their fanbase for constructive feedback ahead of a release, with Crowd Review.
Zire and Crowd Review come onto BandLab as essential artist services, continuing efforts to make music creation accessible to all, now integrated into the BandLab platform and available for creator use.
Zire puts music promotion on autopilot, so creators need not worry about complex ad buys and visual creation maintaining a cohesiveness with their brand. With automated ad design, minimal effort is needed from the creator. It's as simple as uploading high-resolution album artwork and selecting a 30-second song preview.
For those creators thinking about releasing a new song, Crowd Review allows them to test how their song will perform after release, with this centralized and hyper-targeted method for collecting useful feedback. By hitting the "Get Reviews" button, a song is then shared with a select group of targeted listeners, giving listeners a forum to provide constructive feedback directly back to the creator.
Both Zire and Crowd Review also bring new levels of insight to creators, sharing intricate details about who is listening to their music – everything from audience demographics to user impressions, production quality, analysis of song structure, and likelihood of fans to purchase music.
"We see a world with no barriers to making and sharing music," says BandLab co-founder and CEO Meng Ru Kuok. "The addition of Zire and Crowd Review to the BandLab platform encompasses this, creating a space for support and collaboration through every step of the maturing artist's journey. By continuing to expand the artist services offered here at BandLab, we are building a more complete musical ecosystem."
To find out why 40 million creators love and use BandLab, visit bandlab.com or sign up for free on the App Store or Google Play.
Conclusion
Bandlab has been quietly taking over assets related to Music Business, Music Marketing and Music Creation. Adding Reverbnation to their ever growing list of resources gives bandlab the ability to tap into a hugely respected marketing tool that is used by hundreds of Thousand musicians. This, if nothing else, makes me sit up and take notice of what Bandlab is doing and where they are heading.