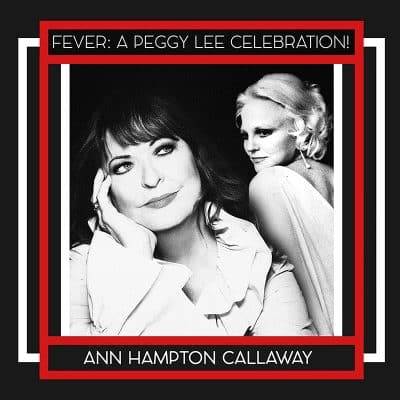 Ann Hampton Calloway
Fever: A Peggy Lee Celebration
Palmetto
Having heard Ann Hampton Calloway sing recently, there's a bluesy, sultry style to her vocals that should interest the readers of this blues-oriented publication. Calloway has all the key attributes of nuance, power, range, and emotion as well as the presence of the best entertainers, and superb taste to boot. Here she has chosen to cover Peggy Lee, dubbed by many as "the female Frank Sinatra;" or in some quarters a singer of material that only adults get, like Billie Holiday or Anita O'Day. Consider that Calloway has already paid tribute to two icons, Ella Fitzgerald and Sarah Vaughan on record, so this tribute should come as no surprise. It comes on the heels of Callaway's show, Fever: The Peggy Lee Century, a 100th birthday celebration of the singer at the New York City supper club 54 Below for which she just received a Broadway World nomination for Best Celebrity Show. While we inevitably associate Peggy Lee with "Fever," many don't realize that Lee wrote or co-wrote over 270 songs in her lifetime. On this album there are two Lee compositions that have never been recorded – . One, a poem written by Lee titled "Clair De Lune," Callaway composed music for; the other, a premiere of "The Other Part of Me," a song written by Lee and Paul Horner for the 1983 autobiographical Broadway musical, Peg.
Calloway works with her longtime band featuring Ted Rosenthal on piano, Martin Wind on bass and Tim Horner on drums while guest vocalist/guitarist John Pizzarelli appears on "The Glory of Love" and "I Love Being Here With You." Pizzarelli also shares a connection to Lee, whose favorite guitar player, after her husband, Dave Barbour, was John's father, Bucky Pizzarelli. The program begins with the title track, Calloway stamping the oft covered tune her way, including commentary on Lee's first marriage to guitarist Dave Barbour. Calloway rarely fails to reveal her storytelling side. Originally a simpler blues song that Lee wrote two additional verses to, Callaway added additional lyrics of her own, telling the story of the Lee-Barbour love affair that began when both were members of Benny Goodman's band. The affair plays a large role in the Peggy Lee live show, hence its reference in Calloway's version.
When Lee's version of "Till There Was You" came out in the fifties it was interpreted as a straight love song, obviously impactful enough to have struck Paul McCartney. The song stands as the only standard The Beatles ever covered. Calloway, however, puts different emotions into these well-worn tunes, giving this one a tone of yearning or maybe regret. The Kern/Hammerstein ballad "The Folks Who Live on the Hill," arranged here by pianist Ted Rosenthal, is where Callaway echoes Lee's heartbreak and disillusionment because her marriage and idyllic life have come apart. Calloway chose to take a slightly different perspective – unrequited dreams versus the sobbing breakup routine.
There's some history to "Sing a Rainbow" as well. It began as a note scribbled by Arthur Hamilton on a card tucked into flowers he sent Lee before a show. She called him afterward and told him what a beautiful title for a song and that he should write it. He did eventually when he wrote two compositions for the 1955 film, Pete Kelley's Blues, which garnered Lee an Oscar-nomination for Best Supporting Actress and featured a guest appearance by Ella Fitzgerald. Callaway believes that Lee's impactful performance of the song earned her the nomination, which she recreates in her live shows. "I love that he actually ended up writing that song as she suggested and that it made such an impact," Callaway concludes.
I Don't Know Enough About You," was the first song that Lee and Barbour wrote after Barbour was fired from Benny Goodman's soon after which both resigned. This is when they started writing their own songs. "It's A Good Day," was also written by the husband-wife team and Callaway makes a medley of that with "This is a Very Special Day," written by Lee for the 1953 film, The Jazz Singer. She wove the songs together to acknowledge what she regards as Lee's resilience through a challenging life.
Perhaps of most interest though, are the two new songs that Lee never recorded. These come courtesy of Calloway's friendship with Holly Foster Wells, sole granddaughter of Peggy Lee and administrator for the estate. "Clair De Lune," was inspired by Lee's fascination with the love affair between French composer Claude Debussy and a woman named Gabrielle "Gaby" DuPont. So intrigued was Lee that she wrote a screenplay. Wells states that turning the poem into a song would have pleased her grandmother. Lee 's lyric for "The Other Part of Me" is for her late, estranged husband and father of her only child, Dave Barbour. According to Wells, her grandfather was the love of Lee's life, but due to his alcoholism, they divorced. Just as they were contemplating getting back together, he suddenly died. The other song, also elegiac in tone, related to Barbour, is "Johnny Guitar," a Victor Young-Peggy Lee collaboration written for the 1953 film of the same name, starring Joan Crawford. This ballad is an homage to Barbour— Lee's "Johnny" in real life. The Broadway aspects of Calloway's vocals are clearly evident in these two.
Callaway says "Black Coffee" is one of the "greatest torch songs ever written." To these ears, and probably most, it will always be associated with Sarah Vaughan. Yet, Calloway arguably digs even deeper into the gutsy blues of the song. She convincingly expresses the pain of being forsaken by her lover. Lee kept her take on the song simple as does Calloway, but the immense range and power of her vocal might be best appreciated here, in a song with which most are familiar. Calloway is a strong improviser as well. Listen to her add some humorous lyrics to "I Love Being Here With You."
Calloway chose all fourteen songs, focusing on Lee's songwriting in this excellent tribute to one of the first female singer-songwriters of note. If it's your introduction to Calloway, you'll likely be seeking out more of her catalog. You might just investigate Lee's too.
– Jim Hynes
Help Support Making a Scene
Your Support helps us pay for our server and allows us to continue to bring you the best coverage for the Indie Artists and the fans that Love them!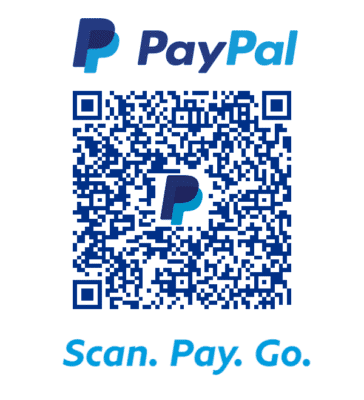 FOLLOW US ON INSTAGRAM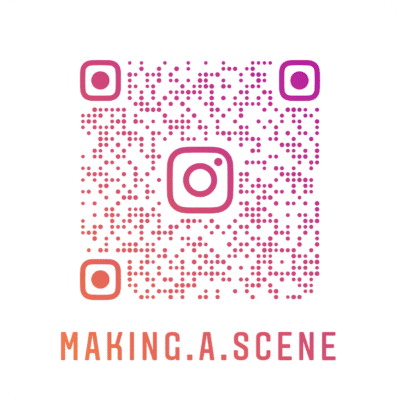 Subscribe to Our Newsletter