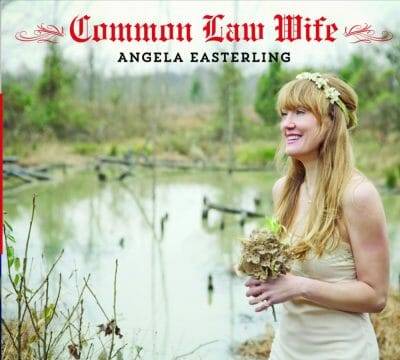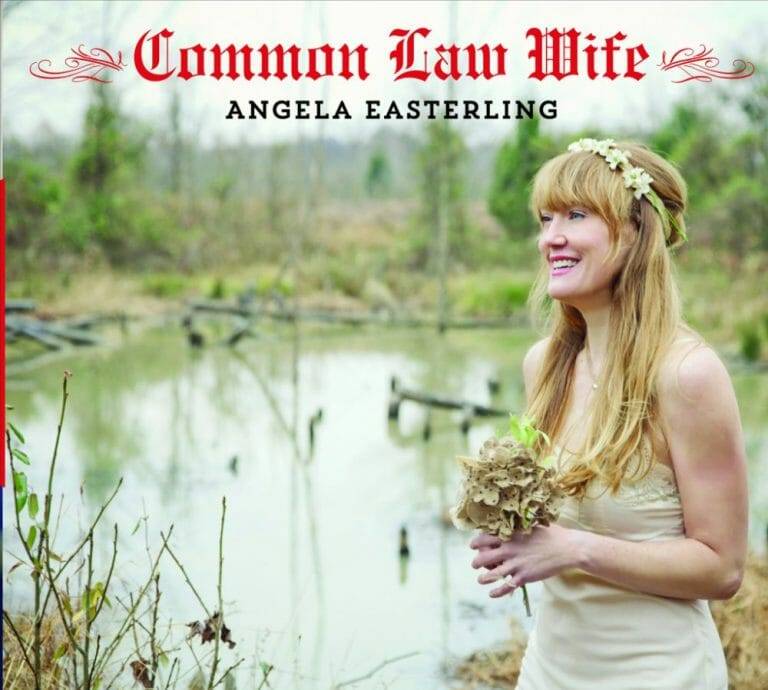 Angela Easterling's voice reminds me of Emmylou Harris. It has that same range and purity. Her new album, "Common Law Wife" finds her backed by some great Nashville musicians and proving that she is, indeed, "a bright new star on the horizon," as the legendary Roger McGuinn recently proclaimed.
Eaterling lives in the area of SC where I grew up, although mine was a different small town. Still, I am very familiar with Greer, SC. It is one of the joys of the indie music movement that people from these small towns can now find audiences for their music. Easterling's songs reflect the authentic Southern life with a contemporary twist.
"Common Law Wife," the title song, is the amusing true-life tale of her own longtime relationship with her life partner and music partner, Brandon Turner. Other songs,reflect on the universal theme of motherhood, as Easterling and Turner or the parents of a toddler son.
But not all the songs lyrics are about domestic matters. One of the hardest-hitting tracks on the album is "Isaac Woodard's Eyes," which recounts the tragic true story of an African-American World War II veteran who was beaten and blinded by SC police the same day he received an honorable discharge from the service.
Then there is"Hammer," the achingly beautiful ballad that was inspired by Pete Seeger.It was written the day of Seeger's death and honors both him and Easterling's grandfather.
"Throwing Strikes" uses baseball imagery to write about despair that grips small towns when the mills and factories that kept them alive close down (which just happens to be the story of my own SC hometown.
Easterling's duet with producer Will Kimbrough, "Aching Heart," uses a childlike rhyme pattern to give the song the impact of a true folk song. "Arkansas Murder Ballad" tackles domestic violence and justice, or the lack of it."Little Lights" and "Lay My Head" continue to effectively marry Easterling's pure voice to the traditional mountain style it suit so well. Itall ends with the joyful "Table Rock," a celebration of growing older and better.
This is a beautiful album which captures the heart and soul of authentic country and folk music. It belongs in the collection of any lover of Americana and roots music.