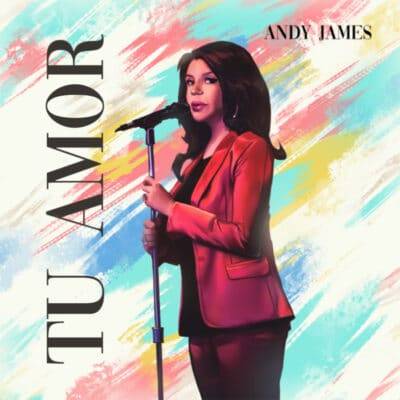 Andy James
Tu Amor
Le Coq
Le Coq is a new record label whose inaugural releases just two weeks ago assembled some of the strongest names in jazz to present an eclectic set of styles worthy of the stellar musicians that set the stage for what the label will be offering. On The Jazz All Stars, Vol. 1 many of these well-known names are playing together for the first time, some more regularly. They are keyboardists Bill Cunliffe and John Beasley, bassists John Patitucci, drummers Vinnie Colaiuta and Marvin "Smitty" Smith, percussionist Alex Acuna, trumpeters Terell Stafford and Wayne Bergeron, saxophonist Rick Margitza, guitarist Jake Langley and vocalist Andy James, among others. The second Le Coq offering is from the vocalist and former world-class flamenco dancer, Australian-born Andy James, who is issuing her fifth jazz album as a leader entitled Tu Amor. James' album enlists the above musicians and a few others as well such multi-reedists Bob Sheppard and Dan Higgins; and trombonist Michael Dease, using her customary formula of employing some of the best musicians in L.A. and N.Y. and recording at the famed Capitol Studios.
James is a co-producer along with her close collaborator, percussionist Alex Acuña. With Cunliffe as the principal arranger. The main producer is label founder and husband, Piero Pata, who was also a major part of her world-class flamenco dancing career when they were based in Madrid. "Tu Amor is the perfect expression of both my styles of work: jazz and Flamenco," James explains. "It enabled me to touch on all the rhythms of both styles." James was introduced to the two artistic loves of her life by her parents says the singer, who splits her time between Las Vegas and Los Angeles. Acknowledging that her mother was a jazz singer, James says, "My professional life as a Flamenco artist led me away from jazz in my home country to Europe, where I had wonderful experiences that gave me the opportunity to experience exciting rhythms and beats cursing through my body," she recalls. "But with that art form one learns to live with a bag of ice and a heat pad. As the injuries mounted up over the years of performing, I was drawn to my first passion of singing, which l had been doing from time to time in small clubs around Europe throughout my Flamenco career."
Percussionist Alex Acuña and pianist/arranger Bill Cunliffe worked closely with James to realize her vision for Tu Amor. To this writer it is somewhat surprising to hear this caliber of musicians playing tunes written by Henry Mancini and pop/rock songs associated with Buddy Holly, Petula Clark, and Santana. These choices are like the fare on James' previous recordings but the Latin spin to the album puts them in a completely new context. James is a smoky-voiced, robust vocalist that honors the traditions of Sarah Vaughan and Ella Fitzgerald and seems joyously comfortable.
James begins with the chestnut "in the Still of the Night," inspired by watching the movie of Buddy Holly and versions from Steve Lawrence and Eydie Gorme, her neighbors in Las Vegas. She nods to Lena Horne's version of Cole Porter's "Night and Day" before moving to a Spanish rendering of "Perfidia," one of a few tunes without horns, proving to be a showcase for guitarist Jake Langley and even more so, Acuna and Colaiuta. The title track, full of complex Latin rhythms, rather interestingly, does not feature James singing. She instead features her stellar musicians, driven by Acuna with formidable solos from Colaiuta, Beasley, Patitucci, Stafford, Langley, and especially Margitza.
A tight quintet of Cunlifffe, Langley, Patitucci, Colaiuta, and Higgins back her on a bossa nova version of Petula Clark's hit, "Call Me," with Cunliffe also writing a supporting string chart. Strings also grace "Who Can I Turn To" that has a gorgeous trumpet solo from Stafford. She has a cha take on the Gershwins' "But Not For Me" with a stirring solo from Margitza. "Charade" with a guest violin spot from Charlie Bisharat and "Loss of Love," again with Stafford out front, are the two Mancini tunes. In between we have "Papa Loves Mambo," echoing back to her childhood recalling the Nat King Cole version. And the closer is a surpriser not just to the listener but even to the musicians. Driven by Colaiuta and Patitucci, the instrumental version of Santana's "Evil Ways" has a blaring horn section comprised of Stafford, altoist Brandon Fields, Sheppard on tenor, with Dease on trombone. This glorious tune brings the full arsenal with Cunliffe on piano, Beasley on B3, Acuna on percussion, and Langley on guitar.
This is a joyous slightly Latin but mostly lively vocal jazz album. It's fun and may even get you dancing.
Help Support Making a Scene
Your Support helps us pay for our server and allows us to continue to bring you the best coverage for the Indie Artists and the fans that Love them!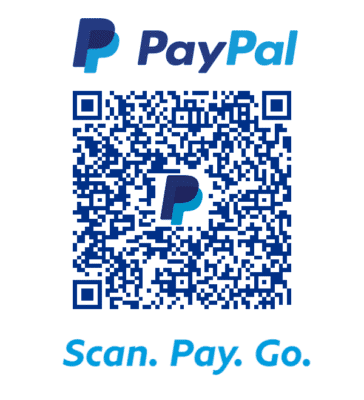 FOLLOW US ON INSTAGRAM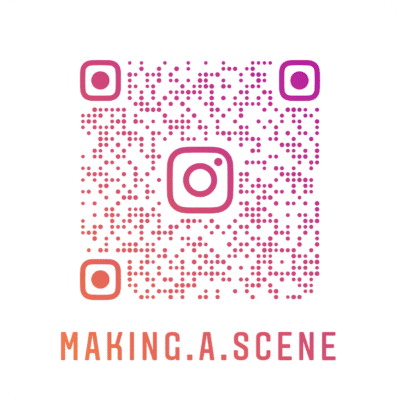 Subscribe to Our Newsletter