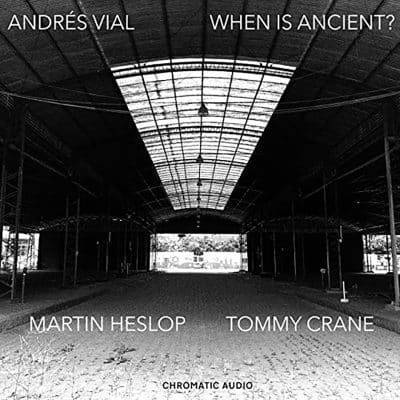 Andrés Vial
When Is Ancient
Chromatic Audio
When Is Ancient is the Juno-nominated Jazz Album of Year. trio recording from Montreal-based pianist and composer Andrés Vial. Surely, this begs the question of how it could be nominated for an award when it is just being released. It was originally released in a streaming only version in 2020 so it is being issued physically for the first time. Rather remarkably, the recording session took place in Montreal in June 2020 during the height of the pandemic. Vial's trio mates are bassist Martin Heslop (Kevin Dean, Devin Brahja Waldman) and drummer Tommy Crane (Aaron Parks, Melissa Aldana). These three are old friends but had never performed together before.
As readers of these pages have seen, there are an endless number of piano trio recordings, making it difficult to break through the clutter. Given that we already know the critical acclaim for this one, it still may raise the question of just why it stands apart from so many in the space. Surely, the usual descriptors are at play such as animated interplay, acute listening, and astute use of dynamics, moods, and tempos. Consider them givens. Vial's compositions are highly lyrical. Therein lies the differentiator. His bent for lyricism likely traces to his wide influences that go beyond jazz. Listen carefully and you'll not only hear icons such as Jarrett, Tyner, and Monk but Stevie Wonder, Milton Nascimento, and Mercedes Sosa as well. Vial hails from a musical family, his dad an amateur classical pianist, and his mother an avid record collector. While this writer has often claimed that John Coltrane's A Love Supreme was a life changer at age 17, how many can point to a similar experience at only age 11 which is what Vial claims for Coltrane's Blue Train? We could list a litany of his influences that followed as he mentions just about every major pianist, but you get the idea.
He begins his lyrical album rather ironically with a protest song, "La Nuit Est Un Soleil Voile," but it is mostly gentle suggesting pacifism. He's lamenting systemic racism and the rise of xenophobia in Canada. (Yes, they are afflicted with it too) A piece of legislation in Quebec banning public officials, including schoolteachers, from wearing any religious symbols struck a nerve with the composer, who builds intensity in the composition which alternates bright and somber passages. "Senderos" is completely bright with melodic lines that merge, part, and recombine in a tune that nods to his South American heritage (Argentinian mother and Chilean father). There's some strong bass work from Heslop and turns from Crane on the Argentinian drum, bombo leguro, as the delve into Afro-folkloric South American forms. The special drum also imbues the rollicking "Jabok," tracing to roughhousing with his four-year-old son. This leads to a brilliant segue into the pensive melancholy, aptly named "Spring 2020."
The mood extends into "Dencausse," the oldest piece on the album composed in 2013 for the Catalan composer Frederic Mompou (the title taken from his mother's name). Vial's playing here is much more deliberate, minimalist in his brief melodic sketch, colored by Heslop's arco drone. The requisite momentum builder follows with "Mister Mystery," and then another abrupt change in tempo with "Orundellico," capturing history unknown to this writer and likely you are reading this. It was inspired by the plight of a oung man who was taken from the Yaghan people near Tierra del Fuego by Captain FitzRoy in the HMS Beagle and brought back to England in 1830m becoming a Georgian-era sensation known as Jemmy Button. The mournful harmonies evoke the man's sad life and Vial points out that the bridge is meant to convey the voyage overseas, with the feel of waves crashing.
Again, there's a significant change in tone and mood as the trio digs into "The Map Is Not the Territory" which has a roots-rock feel and proves to be a feature for Heslop in pizzicato mode. The title track closes, a meditative piece emulating McCoy Tyner with his left hand echoing McCoy's intro to "My Favorite Things" and proceeding to evoke the loss of Harold Mabern and Keith Jarrett's unexpected retirement in his shimmering playing, returning mostly to Tyner after Heslop's solo. Vial says, "It's a piece reflecting our ancestors and heroes – and how is it that someone I've never met can have such an influence on my life. The overarching theme is wondering about the meaning of place and time and lineage."
Again, there's an endless number of piano trio albums. This one assumes the front row.
Help Support Making a Scene
Your Support helps us pay for our server and allows us to continue to bring you the best coverage for the Indie Artists and the fans that Love them!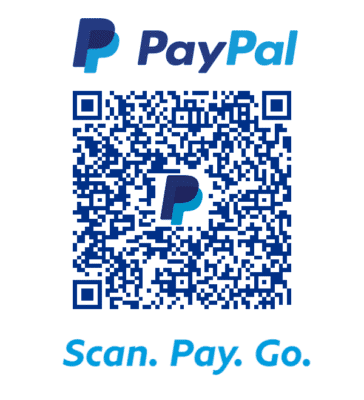 FOLLOW US ON INSTAGRAM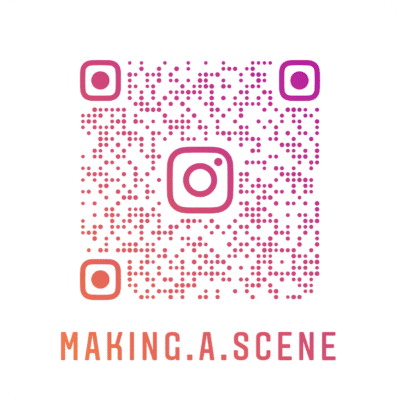 Subscribe to Our Newsletter