Shake Anderson
Website https://www.shakeanderson.com/
Facebook https://www.facebook.com/therealshake
Reverbnation https://www.reverbnation.com/rpk/sammylouis
Booking shakeanderson@ymail.com
An Exclusive Interview with Shake Anderson by Richard Lhommedieu on Mixcloud
---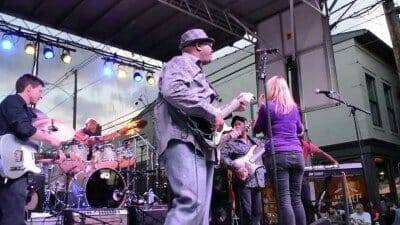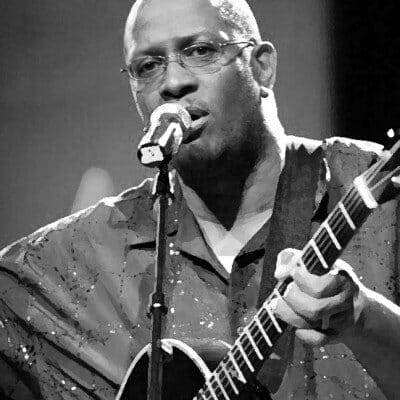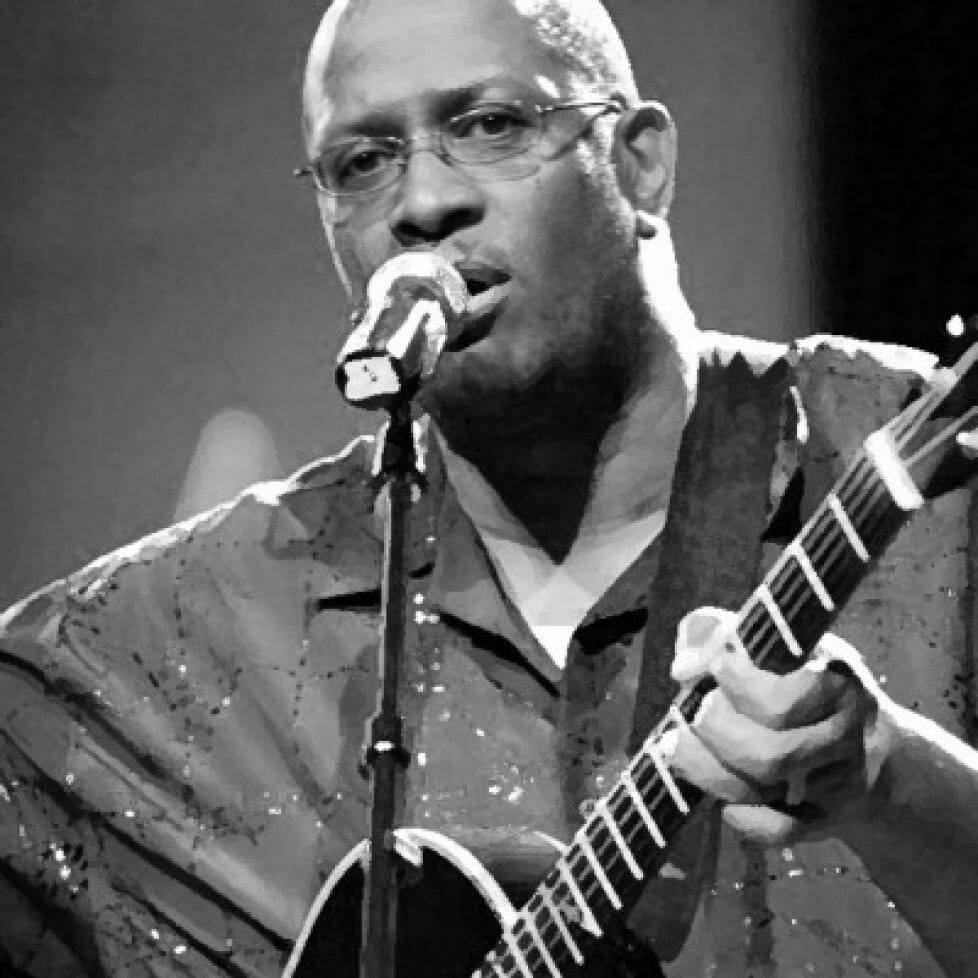 Sam "Shake" Anderson, started recording and touring at age nine. A multi-instrumentalist/singer/songwriter/producer. Shake has worked with artists as varied as Ruben Studdard, Ann Nesby, Bruce Hornsby, Static Major, (Steve Cropper, nominated for a grammy with Felix Cavalieri), B B King, Eryka Bahdu, Aretha Franklin, The Indigo Girls, The Spice Girls, Days Of The New, Curtis Mayfield, Aliyah, Ray Charles and Stevie Wonder. He spent six years as musical director for soul music legends "The Impressions".
As a songwriter he was signed to Warner/Chappell music for six years.
Shake has also worked on many movies and has several gold and platinum albums for his work on Blue Streak, Dr. Doolittle, Boys on the Side and Austin Powers. He has played in some of the greatest concert halls and venues in the world—Carnegie Hall, The Apollo Theatre, Symphony Music Hall, Radio City Music hall, The Heinekin Music hall, The Ryman Auditorium and The Buordone Theatre in Frankfurt Germany. Shake now makes his home base Ft. Worth Texas.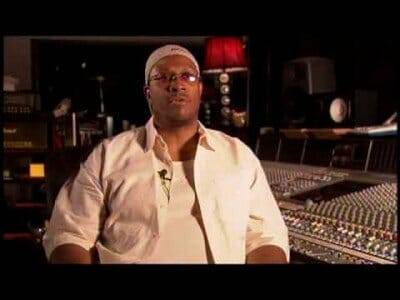 Shake is accompanied on Stories from Sammy Louis by J. D. Blair, Charles Ross, Darell Tibbs, Joel Goodwin, Mark "lupe" Hamilton, Ben "Black" Bush, Thomas Cain, Tim Krekel and Stephen "Static Major" Garrett.
Shake, whose real name is Sammy Louis Anderson, learned the most about life when an illness stopped him in his tracks. He was told he would never perform again and had several months to live. Life as he had known it was over. While spending more than nine months in the hospital and being told he was dying he learned who he really was—not Shake as the world called him—but Sammy Louis as his doctor's referred to him. This crisis in his life taught him what was really important. Shake overcame all the odds and rebuilt his life. These songs—chapters—are stories about making mistakes, learning lessons and rebirth. Shake says about Stories from Sammy Louis—"once you've been to the edge the middle don't matter."