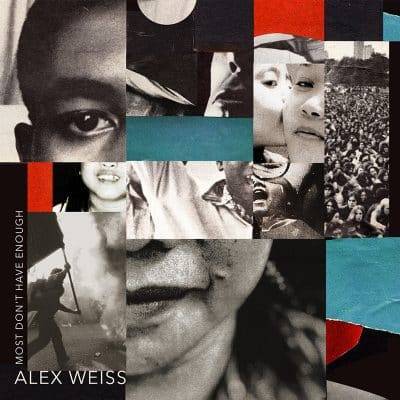 Alex Weiss
Most Don't Have Enough
ears & eyes
The socially conscious Most Don't Have Enough is the third album for tenor saxophonist Alex Weiss and his first with his working quintet since 2019, Glad Irys. This adventurous, fiery unit has Dan Blake on soprano saxophone and Yana Davydova on guitar, forming a formidable front line with an equally potent rhythm section of bassist Dmitry Ishenko and the in-demand, progressive drummer Ches Smith with dynamic guest pianist Marta Sanchez contributing on two tracks. This is music breathes with emotion, freedom, and fire with seven originals and two avant-jazz covers. The blend of tenor, soprano, guitar bolstered by this powerhouse rhythm tandem creates unique colors, an array of moods, intriguing harmonics, and unconventional melodies. Weiss's art is best informed by his grandfather, the Spanish surrealist artist Eugenio Granell, about whom Weiss says, "His art fostered a sense of curiosity in creating and utilizing one's imagination, which I later applied to making my music. The importance of exercising one's imagination was instilled in me by my grandfather."
The opening "Leonard Nimoy Method" offers a sense of Weiss's melodic approach, at times pure and at other dissonant and atonal with rhythms that modulate between smooth and angular. Both Weiss and Blake blow at full tilt, forming a dense wall of sound with the electric guitar and pulsating bass-drum tandem. Interestingly, it's a mix of acoustic and electronic but bassist Ishenko stays strictly on the upright bass. Moving from the bright to darker tones, we have "Your Dark Shadow Arrives at the Door," penned in a haunting, foreboding style reflecting Donald Trump's arrival in our now divisive political landscape. The extended piece "Homage to Elijah Cummings" is the first to feature pianist Sanchez who adds her poignant chords and rambling, provocative notes to a piece that courses through several meter changes, ostinato bass lines, and fierce, spiritual lines from the two saxophonists in memory of the late U.S. representative (the elegiac side) and Pharaoh Sanders (the rebellious aspects of their playing), brought to an explosive climax. The angst in the quintet takes on arguably stronger dimensions in the brief piece, "Organized Religion," a feature for Smith on his drum kit, driving the bleating, screeching horns.
"Thread Your Grandmother's Needles" has the band dialing down with guitarist Davydova leading the way into a spare, ethereal mode, commensurate with the gentle thought of extending a helping hand, in this case to the blind. The guitarist is key on "Thumbelina" as well along with bassist Ishenko. Together they prevail in the mid-section of the piece that's also mostly ballad-like but forms a journey of its own when the two saxophonists ply an unpredictable path, wavering between soothing and edgy. Sanchez rejoins the quintet on the second centerpiece – "Akira; Sun and Moon," penned for Weiss's nine-year-old son, whose name means both sun and moon in Japanese. Like the previous one with Sanchez, we find odd meters, offbeat melodies, throbbing bass lines, and Smith rumbling all over his drum set. In one sense these rhythm players in are their own separate realm from Weiss, Blake, and Davydova who weave some beautiful melodies through the intricate rhythmic beds.
The two covers are Chris Speed's "Really Ok," a tribute to the saxophonist ( now a member of newly refigured The Bad Plus) who has greatly influenced Weiss's playing. Yet, it proves to be much more than a tenor exercise for the leader as each band member can be heard distinctly making individual statements. Weiss nods to another major influence in rendering Ornette Coleman's "Humpty Dumpty," citing the icon for his creative melodies and ability to shift from sorrow to humor within a single piece. Blake's solo here is one Ornette would likely be proud of.
If you're not familiar with Weiss and this quintet, he has also played in the rock n' roll flashback band Atom and the Orbits; the horn and klezmer band K'nock Brigade, and the long-standing rock outfit Woodhead.
That sheds some additional light on the powerful, often dense approach to his original material. In any case, Weiss and Glad Irys forge a unique, sound emblematic of Weiss's Masters in Music Therapy from NYU. Music as a healing force is by now a well-worn cliché except in the hands of one like Weiss who lives by that principle. His music is the indelible, provocative and evocative kind you will likely return to often.
Help Support Making a Scene
Your Support helps us pay for our server and allows us to continue to bring you the best coverage for the Indie Artists and the fans that Love them!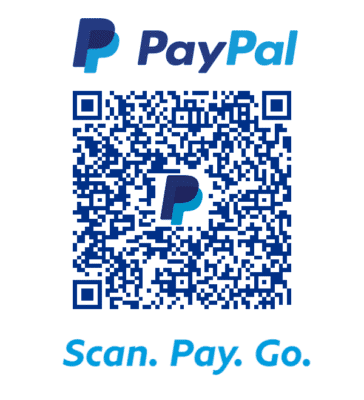 FOLLOW US ON INSTAGRAM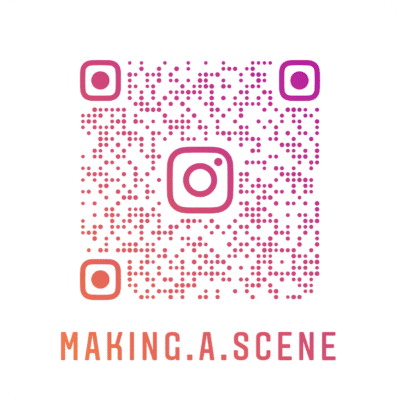 Subscribe to Our Newsletter