AI Songwriting Tools for Words and Music
Introduction
Artificial Intelligence (AI) is rapidly transforming various industries, including music. The integration of AI in music has led to the development of AI songwriting tools that can compose music and even write lyrics. These tools have become popular among musicians, producers, and songwriters, as they can save them time and effort, in fact Ed Sheeran admitted that he used AI on his latest release.. With the mindset that AI is a "Tool" for the songwriter, we will discuss some the most talked about AI songwriting tools in the market.
Ed Sheeran In an interview, revealed that he's been using a creative AI for his album. "At least one of the tracks was written entirely by the AI," Sheeran told Swedish radio station Looflirpa FM, while declining to say which.
WORDS AND MUSIC
WORDS (Lyric Writing Software)
Notion is a single space where you can think, write, and plan. Capture thoughts, manage projects, or even run an entire company — and do it exactly the way you want. They have now incorporated a new AI writer for blog posts to song lyrics.
My Lyrics Maker is an AI songwriting tool that focuses on lyrics. It uses machine learning algorithms to generate lyrics based on the user's inputs, including the genre, theme, and mood of the song. The tool also allows you to customize the length and structure of the lyrics. This AI lyrics generator The generated lyrics can rhyme, and conform to a number of syllables. Private and secure; all files are saved onto your device
It's alive! Our AI lyrics generator helps you coming up with an unlimited corpus of original ideas. Challenge your comfort zone, bring entropy to your creativity with our songwriting AI companion.
Do You need a free tool that helps you create a beautiful new song? It demands no creative inputs from you and no money either! This is a free lyrics generator!
Write creative and original lyrics using Rytr's AI-powered song generator
These Lyrics Do Not Exist is a popular website that uses AI to build completely original lyrics. State of the art AI is utilized to generate original choruses and verses, with users able to select specific topics, music genres and different moods for their lyrics.
If you are looking for a mobile app for generating song lyrics, Audoir is for you! Available as both an iOS and Android app, Audoir offers customizability so that you can let your creative inputs guide the AI engine to write awesome songs.
Have fun writing lyrics and experimenting with different musical styles. You can choose a musical genre or artist to inspire your creation, then you choose a few topics to write about and the software maps out a cool song lyric based on your choices.

MUSIC (Music Composition AI Software)
Amper Music is one of the most popular AI songwriting tools in the market. It uses AI algorithms to compose music in various genres, including pop, rock, and hip hop. The tool allows you to customize the tempo, mood, and instrumentation of the music. It also has an intuitive interface that makes it easy to use, even for beginners. This tool has been used by various musicians, including Marshmello and T-Pain.
AIVA (Artificial Intelligence Virtual Artist) is another excellent AI songwriting tool. It uses deep learning algorithms to generate original compositions in various genres, including classical, pop, and jazz. AIVA has been used by various musicians, including David Guetta and Hans Zimmer. The tool allows you to customize the length, tempo, and style of the music. It also has an intuitive interface that makes it easy to use.
Amadeus Code lets you create entire songs from just a simple sketch idea. The songwriting assistant adds new content and chord progressions daily and you're even able to continue your ideas with MIDI files generated from the app in your favourite DAW.
SongStarter is an AI-powered idea generator that is brought to you by bandlab and acts as your starting point to create new music. The AI generates three unique musical ideas just for you. Every musical idea is royalty-free and yours to keep.
This is the mate to "My Lyric Maker" mentioned above.
Soundful leverages the power of AI to generate royalty free background music at the click of a button for your videos, streams, podcasts and much more. The entire process is designed to be intuitive, simply choose a genre, customize your inputs and create your tracks. Repeat until you find the track that is right for you. It's that easy.
Ecrett Music enables anyone to generate clips of music by training on hundreds of hours of existing songs. The tool's straightforward interface and large selection of scenes, emotions, and genres makes it a great choice for amateurs and professionals alike.
One more great option for an AI music generator is Soundraw, which enables you to customize a song with AI-created phrases, among many other things. The tool relies on the combination of AI and its assembly of manual tools, all of which enable you to generate and customize new music with ease.
One of the tools playing a key role in expanding access to music generation and lowering the barrier of entry into music production is Boomy, which enables you to create original songs in seconds. You can then submit those songs for the potential to earn streaming revenues from various services, which makes it a very unique tool.
One of the biggest names in the AI industry, OpenAI, has their own online AI music- generating tool called MuseNet. According to the company, the tool can generate songs with up to ten different instruments and music in up to 15 different styles.
Conclusion
AI songwriting tools have revolutionized the music industry, making it easier and faster for musicians to create music. These are by no means a comprehensive list of available tools. As AI advances so will to the tools that will be available to the songwriter to help them create. Remember, The tools discussed in this blog post, are designed to be tools to help the songwriter find inspiration, not as a crutch or replacement for songwriter. You still need the human connection to make your songs resonate at the emotional level.
These Tools are already being used by musicians, producers, and songwriters at all levels, and have already proven to be effective in creating music. If you are a musician or songwriter, you should consider exploring these tools to enhance your creativity and productivity.
Help Support Making a Scene
Your Support helps us pay for our server and allows us to continue to bring you the best coverage for the Indie Artists and the fans that Love them!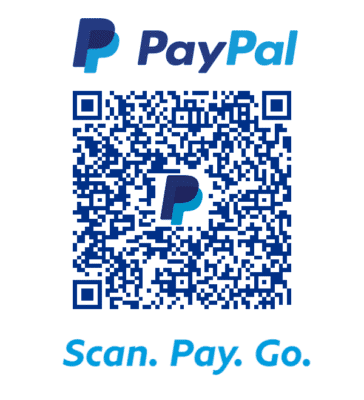 FOLLOW US ON INSTAGRAM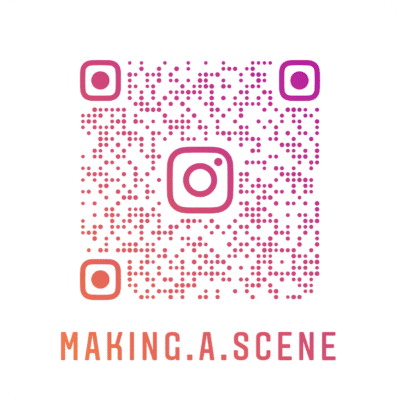 Subscribe to Our Newsletter