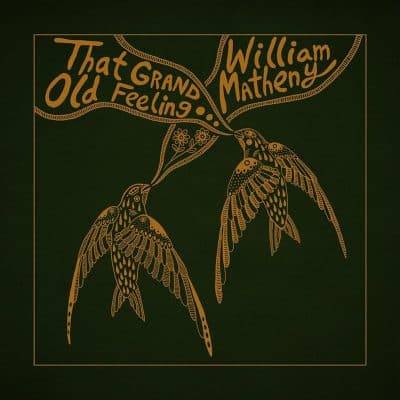 William Matheny
Grand Old Feeling
Hickman Holler/Thirty Tigers
West Virginian singer-songwriters have a knack for narratives that paint vivid character sketches of desperate characters, even if those desperate ones are themselves. William Matheny is one of them. His latest That Grand, Old Feeling follows his 2018 acclaimed Strange Constellations and not only features his keen, observant native storytelling but band accompaniment from longtime West Virginian friends. The album appears on Tyler Childer's Hickman Holler Records, that in itself is a clue to the kind of material and sound that Matheny purveys. He has some of the irreverent qualities of the Drive-by Truckers, but with his lyrics consistently as the focus, he alternates his delivery with hard rockers and folk-rockers.
Like the memorable opening lines from a novel, Matheny opens "Late Blooming Forever" with these – "O! The words come out so hard/It's like they're concrete in my mouth" Right away, he signals that we're in for a special listen in the confessional song where he promises to make amends. The bright, flowing music may just have the listener believing he's going to make a redemptive turn for the better only to find him brooding in the stomping "Every Way to Lose," written after discovering Alabama's Wall of Jericho trailhead, a place famed for reflection – "So many ways to be a winner/I wouldn't know how to choose/And I'm not one to kid a kidder/But I know every way to lose." The strummed "Bird of Youth" is from the point of view of one that seeks refuge in dive bars, assessing his next move as he tries to recapture both youthful enthusiasm and a failed relationship in one fell swoop.
These opening songs all build toward the title track upon which Matheny comments, "I've been looking in rock clubs, dive bars, theaters, hotels, truck stops, and nearly any other place that happens to open at 2 am. Hell, I made this record trying to figure it out." The whole album seems to be about self-discovery, yearning to atone for a shady past in order to build a more hopeful future. Yet, it doesn't come across as a self-pitying morass of self-despair but instead clever ways of stating his case. This sequence in that same song epitomizes such – "My mother once said 'son, you're a good man'/Like she was trying to convince herself/And my father once said, 'Son that's a good plan if/You woke up tomorrow and you were anybody else." As if making good on such a plan, Matheny sounds sarcastically blissful in "If You Could Only See Me Now," singing about life as a touring troubadour.
He turns his controlled rage outward but not without his characteristic self-reflection in "Heartless People," a bitter rumination as if from a wizened elder, reaching for his half pint as he expounds on a thankless existence. Philosophy merges with narrative in the piano ballad, "Down at the Hotel Canfield," inspired by a visit to a hotel in Dubuque, Iowa with a haunted history. The indelible chorus will linger in your head for days, "Life's just looking for something/Other than what you're doing/But it ain't like I've got anywhere to be/Life's just getting ready to be gone, gone, gone/And every place just looks the same to me." "Christian Name" is a hard charging rocker filled with conflicted emotions and observations of the touring musician while the closing "Stranger's Voice" even more fully captures the fatigue and monotony of the road life – "Every stranger's voice I hear has nothing else to say/You know your master's calling you/And you'd better not turn away…A man can only stay so strong so long/And you can always go back/But it don't mean you're going home/You're not going home" with resonating beat and reverberating guitars, Matheny leaves us somewhere between exhaustion and wanting more. His gripping lyrics take hold and never let go.
In service to these songs, aside from Matheny on vocals and guitar are Bud Carroll (guitar, producer), Adam L. Meisterhans (guitar), Clint Sutton (drums), Jeremy Batten (piano, organ), John R. Miller (bass, vocals) and J. Tom Hnatow (pedal steel).
Help Support Making a Scene
Your Support helps us pay for our server and allows us to continue to bring you the best coverage for the Indie Artists and the fans that Love them!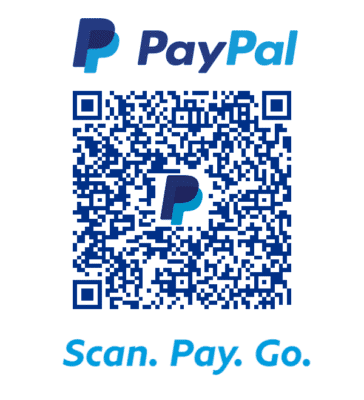 FOLLOW US ON INSTAGRAM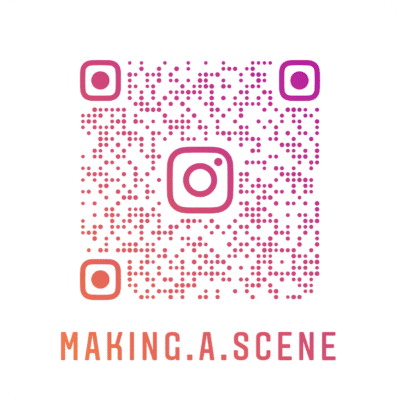 Subscribe to Our Newsletter