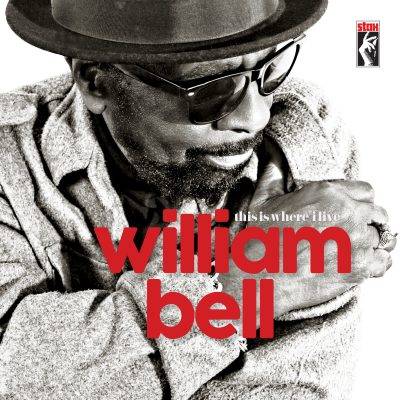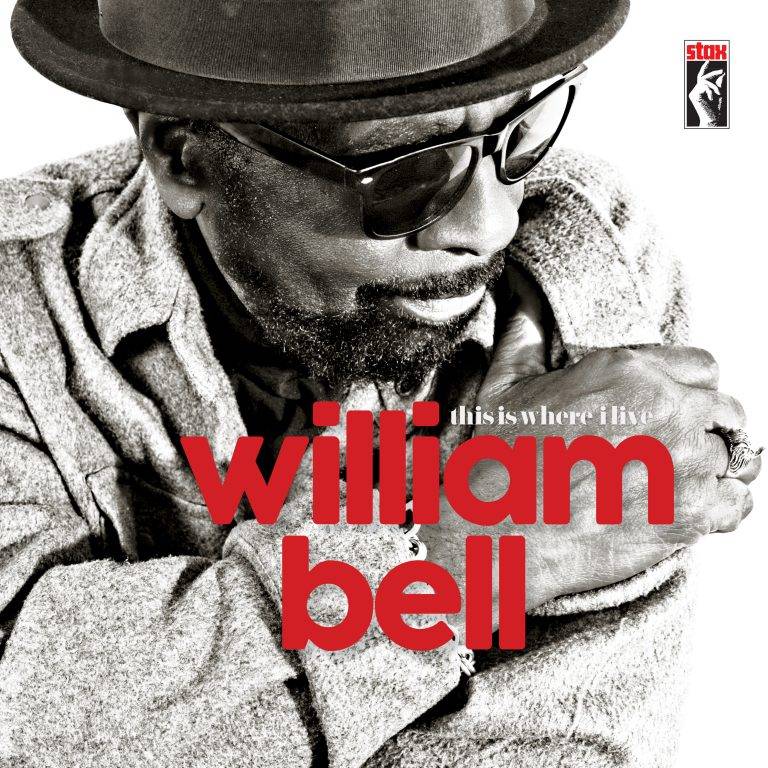 William Bell
This is Where I Live
Stax Records
William Bell was born William Yarbrough in 1939. He was part of the Memphis based Stax Records roster that included Otis Redding, Sam & Dave, The Staple Singers and Isaac Hayes. In 1961 he released his first hit single "You Don't Miss Your Water". This was also Stax's first solo-artist hit; and one year before Booker T & The MG's scored with "Green Onions". In 1967 "You Don't Miss Your Water" was covered by Otis Redding. That same year Bell released "Everybody Loves A Winner" and "Everyday Will Be Like A Holiday". Bell also co-wrote "Born Under a Bad Sign" with Booker T. and it became Albert King's signature song. It was later covered by Cream. In 1968 after Redding's death Bell released "A Tribute to a King" and "Private Number" a duet with Judy Clay. In 1968 "Water" was covered by both The Byrds and Taj Mahal. Bell remained a singer-songwriter with Stax until the label's dissolution in 1975. Bell scored another hit in 1976 with "Tryin' to Love Two" on Mercury Records. Bell formed his own label Wilbe Records in 1985; recommended is "Greatest Hits Volume Two" released in 1994. In 1997 Bell was inducted in the Georgia Music Hall of Fame. Etta James covered "Born Under a Bad Sign" in 1998. Bell's last full length studio recording was 2006's "New Lease on Life" also on the Wilbe imprint.
Stax Records was acquired by Fantasy Records in 1977 and basically remained a re-issue label. Stax was acquired by Concord Records in 2004 and they began to include new issues by current R& B and soul performers.
The liner notes by Peter Guralnick state "clarity in both message and diction, a melody that can be easily grasped and a story line that may very well include personal details…these are lessons learned…neither William nor any other soul singer has ever recorded an album quite like this before".
Of the twelve tracks included nine of them are new songs co-written with Grammy Award winning musician and producer John Leventhal whose credits include Shawn Colvin, Rodney Crowell, and Rosanne Cash. The musicians include Bell, vocals and harmony vocals; Leventhal, guitars, bass, keyboards, percussion and drums; Rick DePofi, tenor and baritone sax, Tony Kadlek, trumpet and flugelhorn, Dave Eggar, cello; and violinists Entcho Todorov and Laura Seaton. Guesting are drummers Shawn Pelton, Victor Jones and Dan Rieser. Harmony and Background vocalists include Amy Helm, Catherine Russell, Marc Cohn and others.
Among those co-written songs by Bell and Leventhal are the opener "The Three of Me", "the man I was, the man I am, and the man I want to be".
"The House Always Wins" …great clarity and soul with a great horn section and nice rhythm guitar from Leventhal.
"Poison in the Well", "it's true what they say about love it's a blessing and a curse".
The title track "This is Where I Live", "I was born in Memphis in a different world, now that time has come and gone, I was just a little boy when I heard Sam Cooke sing a change is gonna come".
Other highlights include "Walking on a Tightrope" written by Leventhal and Rosanne Cash; "Born Under a Bad Sign" re-arranged by Leventhal; and "All Your Stories" written by the late Jesse Winchester.
While Bell states "it's always good to come home" we get to reflect on how great it is to still have him with us. His delivery is among the most soulful we have ever heard.
Richard Ludmerer