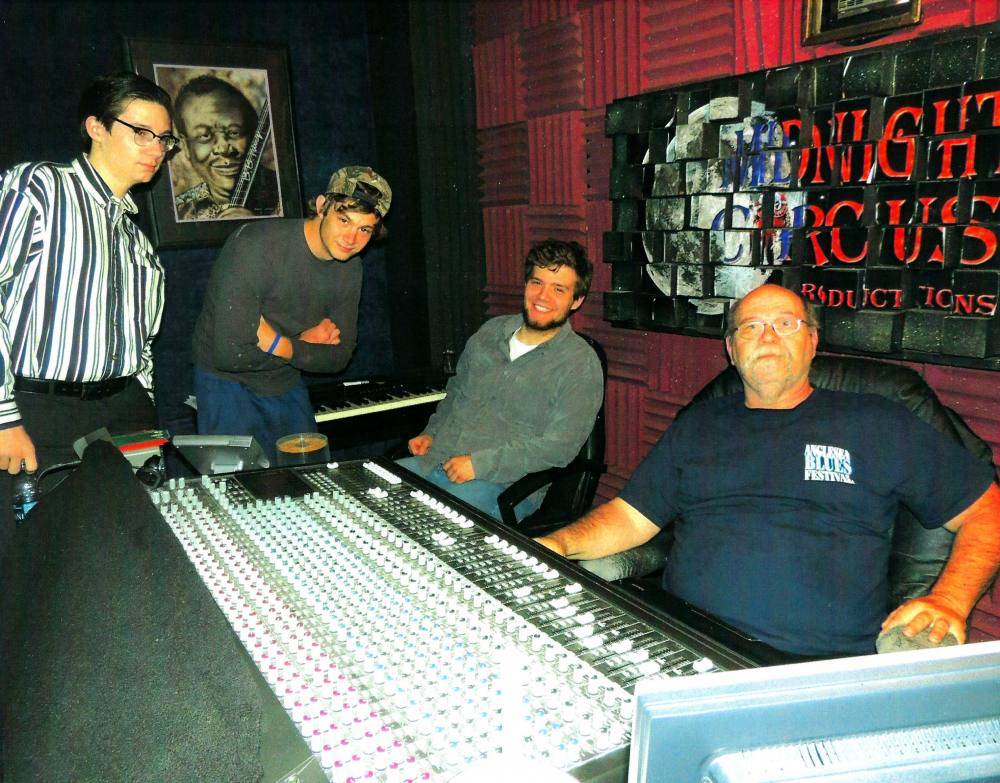 In the current world of Digital Recording, analog is still the holy grail. Everyone wants that warm sound that analog gear gives you, so why would I pull my analog mixer from my studio?
Now, before you start screaming about how you will dump your mixer when they pry your cold dead fingers from it, If you have a API, Neve, SSL or any of those expensive great Mixers this article is not for you, your are safe. There is no reason for you to pull your consoles unless, of course you want to donate them to someone like me. This is not an article against analog mixers, it is an article about the fact that today you are better off without a mixer if you can't afford one of these expensive desks. You have many options that will give you a great sound in the digital world.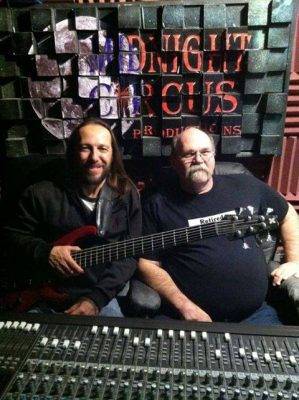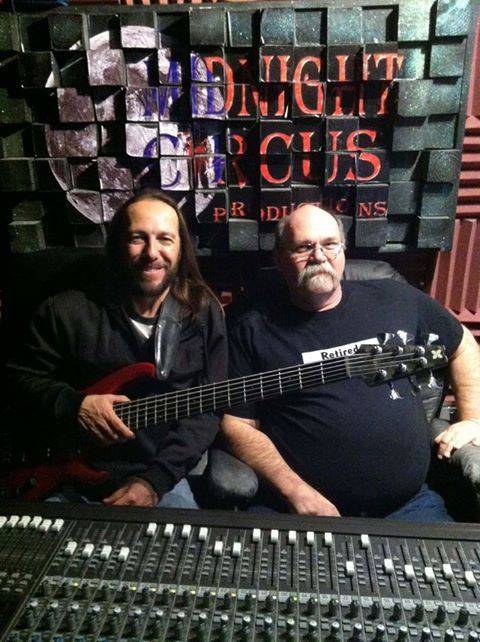 Now I have owned a recording studio for over 30 years, The Midnight Circus Studios was recently featured in an article in "Big City Blues" magazine. I have worked on some of those great mixing consoles I mentioned above, and I have had some inexpensive mixers. My first experience with digital mixers was doing live sound with a Behringer X32 and a Midas M32 mixer, and once I got the workflow down, I was immediately in love! I actually purchased a Behringer XR18 Mixer for my own LIVE Sound Rig and I have never regretted it.
In my Current studio I had a Mackie 32x8x2 Mixer. It's an ok mixer, the preamps were Eh, the EQ was Eh, in fact I kept the EQ off 100% of the time. I am pretty old school in how I track an instrument or vocal, if I don't get the sound I want I don't run to the EQ to fix it, I changed the mic, or the mic position. I am not a fan of destructive recording, or recording with something you can't change in the mix such as EQ. The one thing that I used the mixer for was the great routing options. The Mackie gave me talkback to my monitor system and allowed me multiple headphone mixes. Using the mixer as a way to route to my monitor system was important as it gave me a way to give the performers in the live room a decent zero latency playback of their performance. This is essential when you are tracking and later with overdubs.
As my digital studio progressed the role of the mixer became less and less important beyond routing and monitoring. I started collecting preamps, using those as my input gain stage, where the mixer was kept as neutral as possible. My inserts in the mixer were getting less and less use as plugins surpassed what I had in my rack. Once in a while I may put a compressor in line with an track to tame a vocalist or slapping bass, but beyond that most of my inserts sat unused in the patchbay.


Currently My preamp collection consists of a Warm Audio WA-412 (A 4 channel API Style Preamp), A Vintage Audio (Revive Audio) M73 (A Neve 1073 Stereo Preamp), 2 Single Channel UA 710's, 2 Art MPA Gold preamps retubed with vintage 12ax7 tubes, 2 Art TPS and 6 TPS II's also retubed with vintage 12ax7's.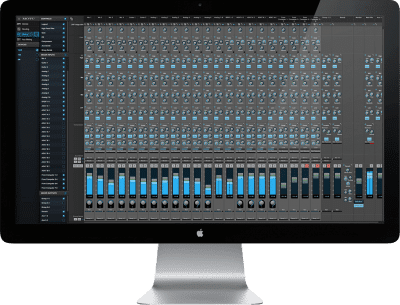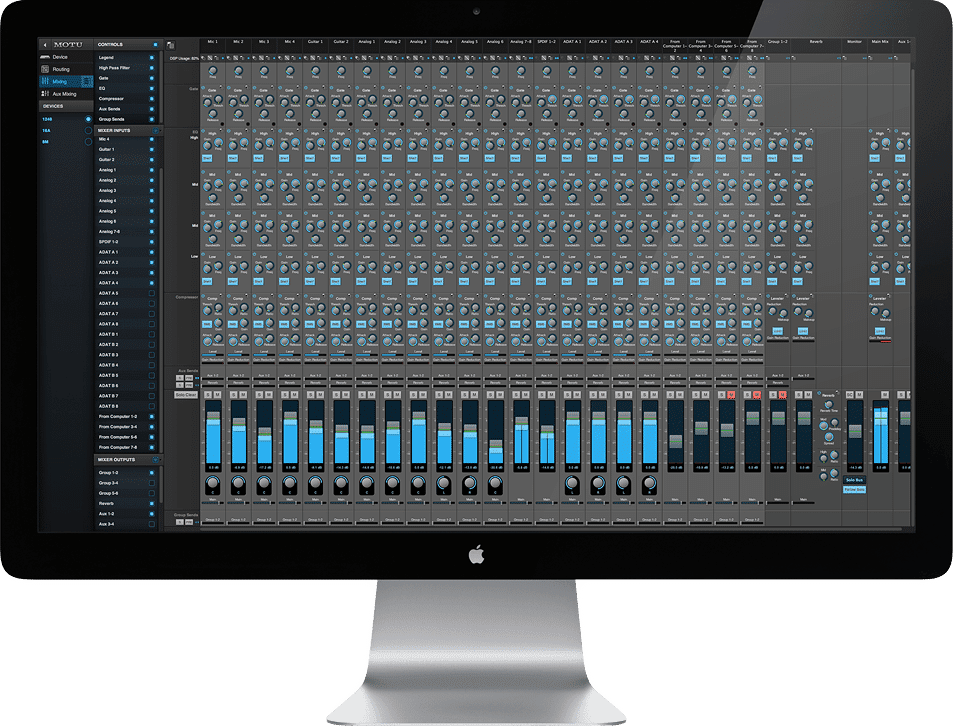 I recently upgraded my my 2 old MOTU HD192's converters with the new MOTU 24Ai (24 Analog balanced inputs and 3 banks of 8 ADAT Optical Channels) 24Ao (24 analog balanced outputs and 3 banks of 8 ADAT optical Channels) and Monitor 8 (8 Monitor Outputs, 8 Analog Inputs and 2 8 ADAT Optical Channels) AVB (Audio Video Bridging) System. One of the deciding factors in going with this system is each unit has a built in 48 Channel DSP mixer with EQ, Compressor, Gate, Hi and Low Pass Filters, Etc. on Each channel, a Talkback system and a Reverb buss, all at virtual zero latency! The routing options of these units made my Mackie look like a lightweight in the routing department. To add to this you are able to log into the units with any Smart Phone, Tablet, computer via WiFi which gives each musician the ability to control their own headphone mix, track by Track or by assigned Groups. This is something I have never had the ability to do in the past.
It became clear to me that one of the main reasons that I had the Mixer was now rendered moot. I had a digital monitor mixing system that was far superior to the 32 Channel Mackie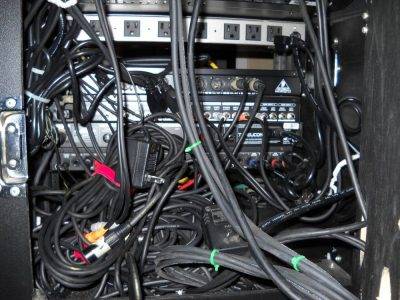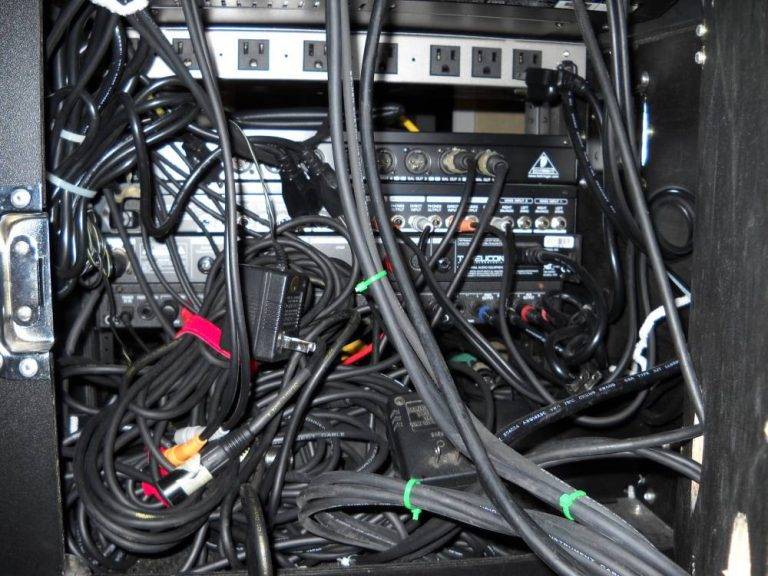 So, here I am with all this digital monitor power at my fingertips and this huge analog mixer sitting in front of me and a mass of cabling running throughout the studio. I started to think about my signal flow. The signal flow with the mixer in the system was pretty extensive. The Snake from the Live room ran into the patchbay and normalled to either a preamp in my rack or direct to the Mixer. Then out of the preamp to the Patchbay Normalled to the Mixer, Back out of the inserts of the Mixer to the Patchbay, then back from the Patchbay to the mixer. Then out of the Direct outs of the Mixer were routed to the patchbay then From the Patchbay to the HD192's. That is alot of wires and as anyone can tell you, more chance for noise and hum.
I realized that if I removed the Analog Mixer from the System I can also eliminate over 50lbs of Cabling and my signal path from Microphone to DAW will be significantly shortened!
Finally I did use the mixer for analog summing of my mixdowns. As any engineer will tell you, sometimes you can mix in the box using some of the great console emulations plugins available and sometimes you just need that analog summing you can only get from a mixer.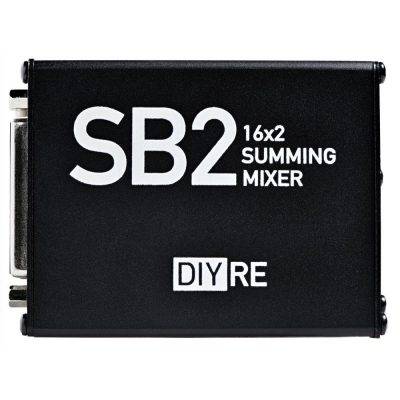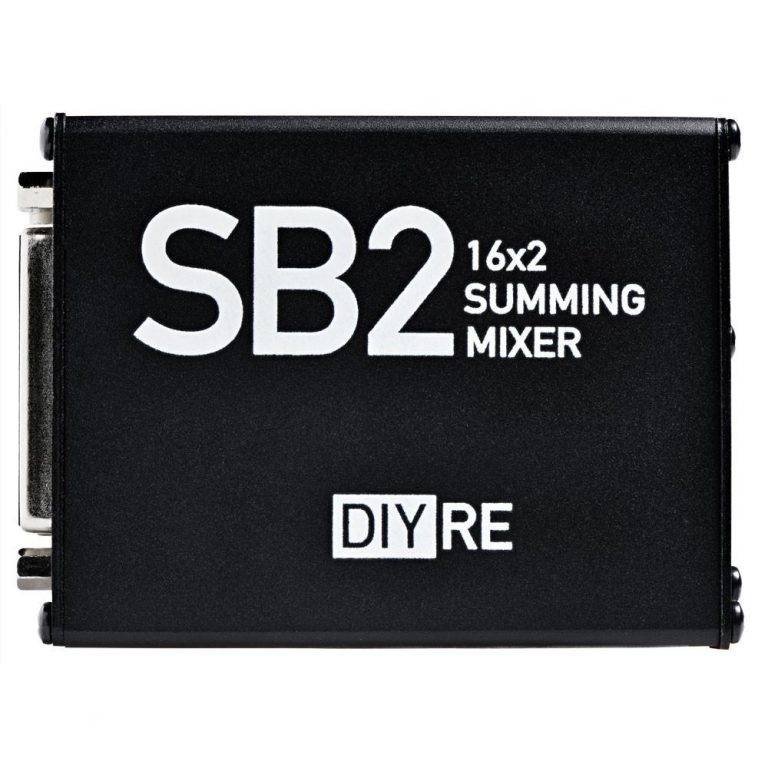 Part of the system I installed included the MOTU 24Ao and if I removed the mixer from the system this unit will be rendered pretty much useless since I would have no place to send it's outputs to for analog summing. After some research I looked at some of the available summing mixers that were out there. Most of them were just as expensive as the mixer itself and contained their own preamps which colored the sound. In addition most of them only gave you 8 channels of summing, which to me was just not enough.
Then I found the SB2 from DIYRE 16×2 Summing mixer kit that outputs a mic level signal. This allows me to send the output to any one of my Mic Pres to get a wide variety of sound textures! The best part is the kit is only $50, I figured what the hell it's worth a try. After a little time and some solder, I plugged it into my system, sent the output to my Neve 1073 stereo preamp. All I can say is I was Floored! It was warm, huge low ends and clear! I started to experiment and I switched between the Neve preamp to the API then to the UA 710's. With each change of the preamp I started to realize I had so much more color and options available to me for my mixes and mastering projects, I was very happy!
That next weekend I pulled the 32 channel Mackie from the studio, I don't need to impress anyone with lots of faders and knobs. I only care about workflow and the sound I can create, a decision I have not regretted.
Richard L'Hommedieu